'Adopt-a-Nazi' Program Takes on White Supremacists
San Francisco attorney Cody Harris turned to GoFundMe to counteract a planned extremist rally  
Super Lawyers online-exclusive on July 7, 2017
Updated on February 8, 2021
When Cody Harris heard that a rally planned for San Francisco was likely to draw a crowd similar to the neo-Nazi/white supremacist march that ended in tragedy in Charlottesville, Virginia, he wanted to respond in a way that would be both productive and nonviolent. His solution: "Adopt-a-Nazi (Not Really)."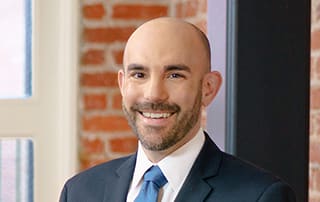 "I came across a story regarding a small town in Germany, Wunsiedel, that decided to combat an annual neo-Nazi march through town by donating money to an anti-extremist group for every marcher," says the white-collar criminal defense and securities litigation attorney at Keker, Van Nest & Peters. "I wanted to do something similar here, and turned to GoFundMe to launch a campaign. The idea was that for each extremist who might attend the rally, donors would give some money to the Southern Poverty Law Center, which tracks and combats extremist groups in the United States."
So Harris launched his "Adopt-a-Nazi (Not Really)" GoFundMe campaign, enlisting the Jewish Bar Association of San Francisco, on which he serves as a board member, to help spearhead the effort.
"Extremist groups are spoiling for a fight," says Harris. "They are basically trolls—they want a reaction, they want violence in the streets. It serves their purposes. Decent Americans cannot respond like that, tempting as it may be. We instead must channel our anguish and anger towards something positive. This campaign proved an easy way for people to do that.
"The idea is to take white nationalists' perceived power and use it to help fund their own demise."
To Harris' surprise, the campaign went viral, becoming a trending hashtag on Twitter. The GoFundMe platform enabled donors to share the campaign across networks.
"The campaign far exceeded our expectations," he says. "My initial goal was $10,000, which I thought was very ambitious. We hit that goal in less than 24 hours. I steadily increased it, first to $20,000, then $30,000, then $50,000. Within a week, we were aiming for $100,000, which we easily exceeded. We ended up raising more than $160,000 in about 10 days, from more than 2,600 individual donors. It's been shared on Facebook more than 17,000 times. Press outlets and blogs from all over the world covered our campaign. The response has been overwhelmingly positive."
Some of the donors left moving comments, including poems and stories of their lives. "Everyone expressed gratitude for having a nonviolent, productive way to register their opposition to the hateful, anti-American ideology that has reared its head in recent days," Harris says. "We were all very glad to help bring people together in a small way during these trying times."
Patriot Prayer's controversial "Freedom Rally," planned for Aug. 26 in Crissy Field, ended up being canceled by organizers, who cited security concerns. "I would like to believe that the campaign factored into the decision," Harris says. "I think it's fair to say that San Francisco's strong stand against white supremacist, white nationalist, and neo-Nazi views—including our campaign—made a difference."
Harris believes attorneys have a special mandate when it comes to such situations.
"As lawyers, we swear an oath to defend the Constitution," he says. "The First Amendment grants all groups, even Nazis, the right to speak their piece. But as Louis Brandeis said, the remedy for odious speech is 'more speech.' And Bay Area lawyers have been at the forefront of efforts to defend civil liberties, equal protection, and due process. Fascist, white nationalist and Nazi views are repugnant to those core American principles."
Other Featured Articles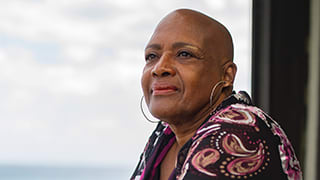 Second to None
To overcome racism, Elaine Johnson James' mother told her, she'd have to work harder than everybody else. She did Featuring Elaine Johnson James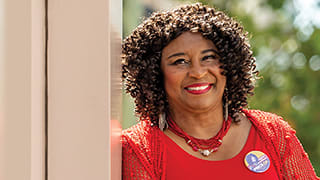 The Full Perspective
Pamela Price has been lawyer, plaintiff and defendant. Next up: Alameda County D.A.? Featuring Pamela Y. Price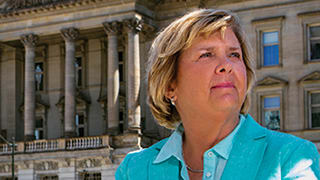 From the Ground Up
Kathleen Bogas has been part of employment discrimination cases since the foundation of the law Featuring Kathleen L. Bogas