All the President's Men
Ninety-four, to be exact, in President Donald Trump's graduating class at New York Military Academy. Baltimore's Paul Bekman was one of them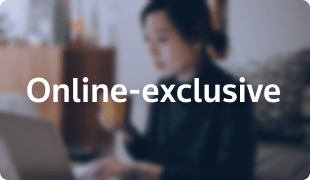 Super Lawyers online-exclusive
By Amy White on December 9, 2016
As President Donald Trump wrapped up his first 100 days in office on April 29
th
, Paul D. Bekman, a personal injury attorney with Baltimore's Bekman, Marder & Adkins, issued him a report card. Fitting, considering the two were classmates at the New York Military Academy in Cornwall.
"I'm not giving him an F. I'm not giving him a D," Bekman says. "But I'm not giving him an A."
Bekman and Trump met in the fall of '62, when Bekman—the newest addition to the junior class, comprised of 94 boys who lived on campus—tried out for the football team. "He was a very good athlete, a very competitive guy," says Bekman. "My first impression of him was, here was a guy who knew his way around, who knew everybody."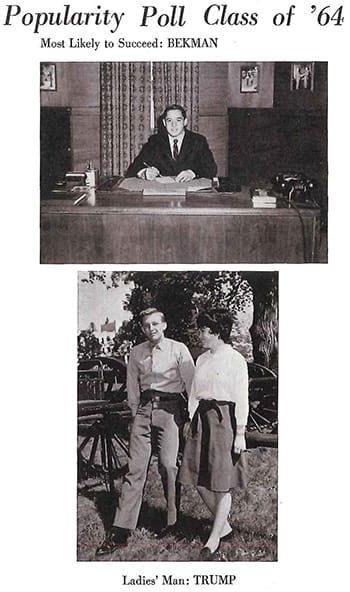 The two had a number of classes together, Bekman remembers, and says Trump tried to persuade him to join the baseball team, which Trump captained. Bekman chose golf. "We used to joke about my joining the baseball team with my golf swing," he says.
Bekman says the young Trump was hard-nosed but circumspect about money: "I had the idea that Donald's father was a successful contractor/real estate person, but Donald never flaunted his wealth," he says. "He had the most beautiful head of hair you've ever seen, and he was somebody who was not afraid to speak his mind."
Senior year, Bekman was voted Most Likely to Succeed; Trump wound up Ladies Man.
The two didn't stay in touch; but in the early 1990s, the National Enquirer gave Bekman a ring.
"They were doing a story—'Trump, the savior of New York; Trump, the great family man,'" Bekman says. "A National Enquirer reporter tracked me down from the yearbook. So they quote me. Not one week goes by, and Trump sent me a letter. I still have it: 'Dear Paul, thank you so much for your wonderful comments to the National Enquirer. I hear you're doing quite well. I'm not at all surprised. It was wonderful having you as a classmate." Bekman pauses. "Donald Trump reads the National Enquirer in the 1990s?"
Bekman was equally astonished when he heard about Trump's presidential campaign. "I couldn't fathom any way he could get the nomination, particularly because he had espoused principles during his life which were more consistent with democratic positions," says Bekman, a Democrat. "He had taken positions in favor of a woman's right to choose. He thought that he didn't believe in trickledown economics. Issues that would be considered, by most, to be liberal and democratic. Then the debates began, and I'm saying, 'My god, he is going to just get crucified by the press.' But he was able to relate to people who were anti-establishment and anti-Washington gridlock. Here was this guy who was talking about things that people in the underbelly of the country could relate to, and boom, he got the nomination. And then there was that night in November we'll never forget."
Bekman believes his former schoolmate is improving in office.
"Just the other day—I'm one of those people who watches CNN—he was interviewed about North Korea and was asked, 'What would you do if they did this?' He said, 'I'm not going to answer that. We're going to think about that.' That's being presidential, as opposed to coming off as somebody who is demeaning, condescending; who is dismissive, who is argumentative—that whole persona seems to be modulating. But we live in a time where pressing a button can cause annihilation of the whole world."
And now that he knows the guy behind the button?
"I have much greater pause than I've ever had before," Bekman says. At the same time, he remains optimistic. "He's our president, and I want to—and have to—support him. I don't agree with all of his policies, but everybody's putting a careful eye on him. So am I."
Search attorney feature articles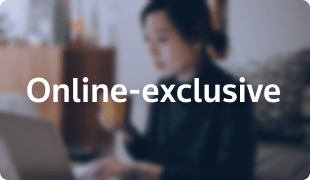 Featured lawyers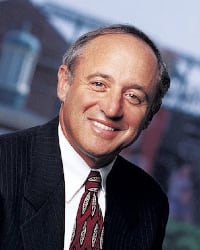 Top rated Medical Malpractice lawyer
Bekman, Marder, Hopper, Malarkey & Perlin, L.L.C.
Baltimore, MD
Helpful links
Other featured articles
How R. Brent Wisner landed one of the largest product-defect jury awards in history
Greg Kuykendall fights for his death row clients—and wins
That's what David Blanchard hopes to do with two class action cases against UIA
View more articles featuring lawyers
Find top lawyers with confidence
The Super Lawyers patented selection process is peer influenced and research driven, selecting the top 5% of attorneys to the Super Lawyers lists each year. We know lawyers and make it easy to connect with them.
Find a lawyer near you