Book Case
Angela Matney shares her story in the Human Library 
Super Lawyers online-exclusive on December 19, 2017
Updated on February 8, 2021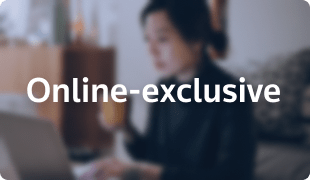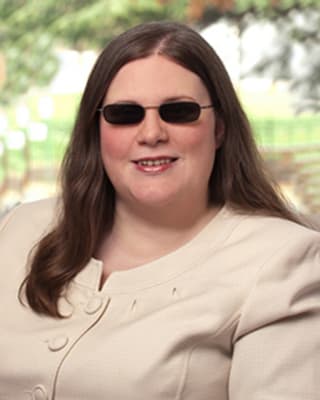 When the executive director of the disAbility Resource Center in Fredericksburg, Virginia reached out to attorney Angela Matney to gauge her interest in a project that sought a diverse group of people, Matney didn't think twice. Besides having served as board chair of the center, Matney has made a name for herself advocating for people with disabilities.
The project was called The Human Library, an initiative imported from Denmark in which people are encouraged to check out specific books. You don't want to get a late fee, though—these "books" are people.
"I thought it was a really interesting and dynamic concept," says Matney. "Not only could I share my story, but I could hear others' [stories], too."
Matney's story began when she was a baby. "I have been blind since infancy," she says.
She notes that her blindness, her upbringing in the thick of coal country in southern West Virginia and her eventual law career made her an attractive "book" for the project, which was held at local libraries in September and November.
She shared shelf space with titles like A Transgender Person, A Biracial Person, A Child Abuse Survivor and A Recovering Alcoholic, among others.
"I really enjoyed getting to know the other books," she says. "When we weren't being checked out, we got to hear each other's stories. One of the books whose story really affected me was a woman who talked about her ancestors coming from slavery."
Matney was checked out a few times, for 20-minute conversations. "It was nice to really connect and talk in an organic way," she says.
At Fredericksburg's Hirschler Fleischer, Matney's practice revolved around cybersecurity and data privacy, health care and employment. In December, she moved to Washington, D.C., and joined Loeb & Loeb's Advanced Media and Technology group.
While she doesn't practice disability law—"I have so many anecdotes of dealing with these kinds of issues in my own life that I wanted to do something different at work," she says—there are times when her practice and issues faced by those with disabilities intersect.
"In terms of privacy law, consider your bank. If your bank had a mobile banking app that allows users to take a photo of a check and deposit it, that's great; it could give me a lot of independence," she says. "But if the app developer hadn't made it accessible for blind people, it doesn't give me that independence, and I'd have a lack of accessibility and have to sacrifice privacy by having others help me with various tasks. People are obviously very cognizant of data and privacy concerns, and more case law is forthcoming in this area."
Matney came to the law while working for a disability rights agency. "In the position of advocate, I had trouble getting certain agencies to call me back," she says. "But I had a colleague who was an attorney, and he always got his calls returned. So I began dropping words like, 'legal representation' into my messages, and it made all the difference. That was enough for me to say, 'I should pursue this.'"
She's encouraged by changes she's seen within the legal industry to better equip would-be lawyers who have disabilities. "Let's just say that, I had difficulties getting accommodated for testing, like with the LSAT and the Bar, but most of those issues were resolved," she says. "And strides are absolutely being made in the profession. I feel really optimistic."
She adds: "The bottom line with my advocating is that we want to show that people with disabilities can just lead normal lives. Blindness, or any other disability, should not prohibit you from living a life that is productive and fulfilling. Most people with disabilities, we just want to be considered ordinary."
Other Featured Articles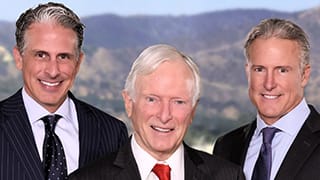 McNicholas & McNicholas & McNicholas
A father, two sons, and letting Rodman be Rodman Featuring Matthew S. McNicholas, Patrick McNicholas, John P. McNicholas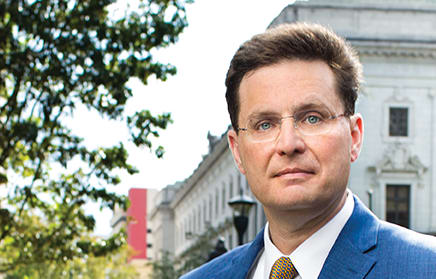 Direct Connection
How Jerry Glas develops his rapport with juries Featuring John Jerry Glas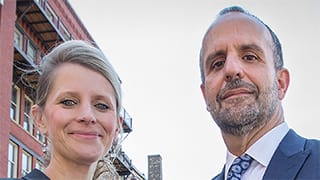 Bigger Than the Cases
Craig Mastantuono and Rebecca Coffee look to change the system for their clients and community Featuring Craig Mastantuono, Rebecca Coffee