Books and Cable Shows and Podcasts, Oh My!
A Q&A with Henry Gornbein about his many irons in the fire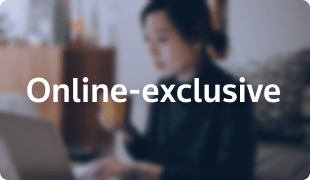 Super Lawyers online-exclusive
By Trevor Kupfer on February 20, 2019
In the late '90s, Michigan family law attorney Henry Gornbein started the educational cable show Practical Law, a half-hour interview program with legal minds that we wrote about in 2009. Last May, he launched a half-hour video podcast series, Gracefully Greying. In it, Gornbein facilitates discussions with not only legal professionals like Jules Olsman and Sandra Glazer, but also doctors, financial advisors, therapists and real estate specialists.
"I am exploring issues that we all face as we get older from legal, medical, economic, social and psychological perspectives," Gornbein writes.
Gornbein is also an author. In 2014, he published Divorce Demystified: Everything You Need to Know Before You File For Divorce. He anticipates his second book, Child Custody Demystified, to debut later this year.
We caught up with Gornbein for a quick chat about his endeavors outside of practicing family law.
Super Lawyers: The last time we spoke with you, it was about Practical Law.
Gornbein: I'm still doing it, believe it or not.
How many episodes are you up to now?
Over 800. It's still going strong. I interview lawyers, judges, politicians—once a year I'll do a postmortem with a prominent Republican and prominent Democrat lawyer. We did one the last presidential election and the midterms.
I'm also starting a series, as a part of [Practical Law], with the Oakland County Bar Foundation, called Legends of the Law. I'm going to interview retired judges, past presidents of the Bar, and ask them questions like, 'What made you decide to become a lawyer?,' 'Tell us the highlights of your career,' 'If you could do anything differently, what would you do?,' and 'What changes would you like to see in the legal system?' 
When are you hoping to have those start up?
I already shot one with Tom Plunkett, the youngest prosecutor in the history of Michigan and then president of the Bar Association. Two summers ago, I saw him and asked him if he'd be my guinea pig for the new series. He said, "Sure." We did a pilot, and he died of cancer two months later. So now it's like a document that can be stored for his family and others to access online.
Another thing you've been working on since last year is Gracefully Greying. How different is that?
The whole idea is that I'm aiming at demographics 50 and over, starting locally but possibly much wider, because we're talking about things such as finance, elderly scams, what it takes to retire, driving issues, health issues, living with dementia and Alzheimer's. [It's] a lot of human interest stories and issues we face as we get older. Since I launched it in May, I've shot over 60 shows.
It looked, to me, like only a few were legal-related, like estate planning, while most are simply topics relevant to senior citizens.
Exactly. Everything from downsizing and retrofitting your house to, one of my favorites, a photographer who shot a whole series, three or four books, on Holocaust survivors.
Do you see Gracefully Greying as having a long run, similar to Practical Law?
Well, as long as I can continue to do it. [Laughs.]
Have these led to any business for you?
Practical Law has definitely led to business, and I've met people and made contacts as a result of it, but not Gracefully Greying. I do it, number one, because I enjoy it and, number two, because I'm helping people.
I also do a lot of writing and blogging. It's like, you know, getting your name out there.
Speaking of the writing, you have another book coming.
That's true. The other book, Divorce Demystified, was published about four years ago. I've learned you don't make money writing and publishing books, but that one is still selling and I get a little royalty check every year.
About two years ago, I thought about writing a second book, and I contacted a psychologist named Jack Haynes who does a lot of child custody evaluations. The working title is Child Custody Demystified. What we're looking at are custody issues from legal and psychological perspectives. The chapters include: child custody then and now, and how it has changed since the '60s; another discusses the best interest factors; another defines legal custody; then what someone should look for in an attorney and psychologist; then what to expect in trial and the role of the judge, which includes an interview with Judge Kathleen McCarthy; resolving cases through negotiation, mediation, arbitration; managing conflicts; issues involving unmarried and same-sex couples; the impact of the internet and social media; domestic violence; substance abuse; parental alienation; grandparent visitation; change of domicile; international custody disputes. It's a fairly comprehensive book.
What audience is it meant for?
It's written for laypeople, but it's also something attorneys could use with their clients.
I also included a survey of 17 family court judges in the tri-county area—Wayne, Oakland, and Macomb—asking them what happens when they interview a child in chambers. You never want to put a child on the witness stand, but judges interview them because one of the factors is what a child wants.
Are you still hoping to have it out later this year?
We've been working with the publisher and, at the beginning of April, we're going to be getting a draft to them to start editing. I'd like to have it out by August or September.
Search attorney feature articles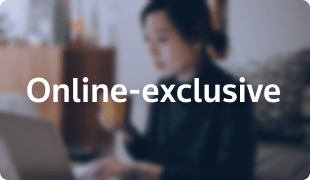 Featured lawyers
Helpful links
Other featured articles
Julia Yoo represents the female prisoners and others society has written off 
John Zydron went from being a rural kid with big dreams to having a star pinned on his shoulder 
The real estate attorney helps guide Portland through its growing pains
View more articles featuring lawyers
Find top lawyers with confidence
The Super Lawyers patented selection process is peer influenced and research driven, selecting the top 5% of attorneys to the Super Lawyers lists each year. We know lawyers and make it easy to connect with them.
Find a lawyer near you