Custody Battle
Family law attorney Andrew Zashin asks the 6th Circuit to bring consistency to cases involving vulnerable children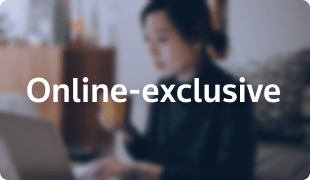 Super Lawyers online-exclusive
By Beth Taylor on June 18, 2018
On June 13, Cleveland family law attorney Andrew Zashin drove to Cincinnati for a rare event: an en banc hearing by the 6th Circuit Court in a Hague Convention case. It was the second-ever Hague Convention-related hearing by a full circuit court in the U.S., and the first-ever en banc circuit court hearing on the issue of habitual residence—or what country a child at the center of a custody battle belongs in.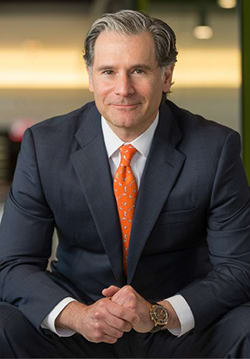 "This is an international treaty that has not been well vetted by our courts. The law is unclear and hasn't gotten a lot of attention," says Zashin, co-managing partner at Zashin & Rich, which has offices in Cleveland and Columbus. The Hague Convention on the Civil Aspects of International Child Abduction calls for the return, by member nations, of children wrongfully removed from the country where they were living. "This deals with the most vulnerable people in our society, but it's not getting the attention it deserves by our courts. So these vulnerable children are subject to these fuzzy interpretations. It's really unfair and unfortunate. People like us in family law are trying to interpret the treaties and educate courts about what should and needs to be done."
In Taglieri v. Monasky, Zashin's client, Michelle Monasky, a U.S. citizen, moved to Italy in 2013 with her Italian-born husband, Domenico Taglieri—whom she had met while they were studying at the University of Illinois at Chicago. Monasky says their marriage was ostensibly over by the time she gave birth to a baby girl in 2015, after instances of alleged domestic abuse and a fight in which they agreed to a divorce. Taglieri, meanwhile, contends they merely had a disagreement three days before the birth, not a discussion of divorce. Monasky intended to return to the U.S., but had to wait until she could get a passport for the 8-week-old baby. Taglieri petitioned under the Hague Convention's child-custody rules to have the baby returned to Italy, and the U.S. District Court for the Northern District of Ohio agreed with the father.
Monasky's appeal to a 6th Circuit panel was unsuccessful, and an emergency petition for stay was filed with the U.S. Supreme Court. "We didn't want the little girl sent back before all her appellate remedies had been exhausted," Zashin says. But the high court declined to take the case, and the baby was sent back to Italy.
Monasky's legal team—which, in addition to Zashin, co-managing partner at Zashin & Rich, included Zashin colleagues Amy Keating and Christopher Reynolds—requested the June rehearing by the full 6th Circuit. The central issue, Zashin says, is the matter of habitual residence. The guiding principle behind the 6th Circuit definition boils down to which country seems like home to the child. Other circuits have made exceptions for children who are too young or mentally disabled to have acclimated to a particular country. The 9th Circuit, for instance, in these cases looks at parental intent—where the parents intended to raise the child. Other circuits have adopted a blend of these two philosophies.
"It is difficult, if not impossible, for infants or children with cognitive disabilities to acclimatize to a place—to view a place as 'home' and to have indicia of connectivity to a place; as a result, the shared-parental-intent standard makes more sense," says Zashin. "We are asking the 6th Circuit to be consistent with its sister circuits."
Zashin contends that both parents in this case were aware that the baby was to be raised in the U.S. because Monasky told Taglieri of her plans to leave Italy shortly, though she had to wait several weeks for her daughter's passport.
Following oral arguments, Zashin was awaiting the court's ruling—and said he expected a win.
"First and foremost, we are concerned about the well-being of the young child involved in this case," says Zashin. "It is important for this young girl to have meaningful contact and a relationship with her mother. On a human level, we think the current situation is not in the child's best interest. 
"On a legal level, we think it's important to adopt a standard that is consistent with the underlying purposes of the Hague Convention, and that makes sense for very young children and children with cognitive disabilities, to protect these vulnerable children in high-stakes situations. We also think there is value in a consistent legal standard across circuits on this issue to avoid inconsistent results for families." 
Search attorney feature articles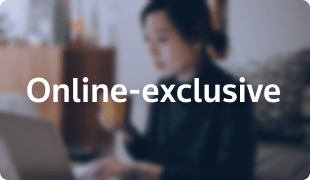 Featured lawyers
Helpful links
Other featured articles
Paul Sinclair's life and practice are guided by his LDS church principles
Proud Usahacharoenporn dealt with isolation through art
Ashley Pack's devotion to her son informs her legal practice, and vice-versa
View more articles featuring lawyers
Find top lawyers with confidence
The Super Lawyers patented selection process is peer influenced and research driven, selecting the top 5% of attorneys to the Super Lawyers lists each year. We know lawyers and make it easy to connect with them.
Find a lawyer near you