Fighting Against Transgender Athlete Bans
Organizations like The Trevor Project are confronting legislation that prevents trans students from joining teams that align with their gender identity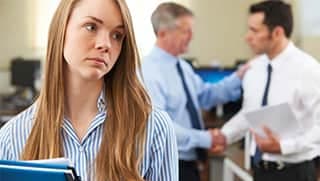 When Florida Gov. Ron DeSantis signed SB 1028 into law in June of 2021, he stated that "girls are gonna play girls' sports, boys are gonna play boys' sports."
The language took aim at young female transgender athletes, who were, as of the signing, barred from playing on teams that align with their gender identity. In response, the family of a 13-year-old girl from Broward County filed a lawsuit against DeSantis and several state entities, claiming that SB 1028 violates Title IX, deprives her of equal protection and violates her right to privacy.
The Trevor Project, a nonprofit devoted to preventing suicide among LGBTQ youth, filed an amicus brief in Florida in support of her (D.N.'s) suit.
"We felt it was important to speak up about the mental health implications of this hostile legislation, specifically in the sports context, and broadly, just as a matter of government targeting an oppressed minority," says Casey Pick, The Trevor Project's director of law and policy.
It's not the only such amicus brief the organization has filed, though, because SB 1028 is far from an anomaly. As of June 2023, 22 states had enacted bans on transgender athletes joining sports teams that align with their gender identity. The American Civil Liberties Union cites 289 anti-LGBTQ bills that are either currently under consideration by various state legislatures or have recently been passed into law. An additional 202 anti-LGBTQ bills have been brought and defeated nationwide in 2023 alone.
The legislation includes sports bans, bans on access to gender-affirming care, the so-called "don't say gay" bill, bills that would prevent transgender people from using bathrooms that align with their gender identity, and more. "I honestly can't keep track of [them all]," says Pick. "It's been truly an onslaught of hostile legislation over the last two years."
Bills that target transgender female athletes often assert that such students have a biological advantage. Those opposed to the legislation say that barring transgender individuals from sports, or forcing them to compete on teams that do not align with their gender identity, constitutes discrimination and causes irreparable harm.
Attorney Margaret LePage worked with the Maine Principal's Association to draft a policy addressing the participation of transgender and non-binary athletes on teams that align with their gender identity. Initially written over a decade ago, it has been repeatedly revised in light of newly proposed legislation and shifts in majority thinking.
Some of the questions that have arisen over the years, she says, involve the way any such bans might be enforced. For instance, the Olympics have, in the past, used tests to determine female athletes' levels of testosterone; the practice has been highly controversial.
"A lot of tests are not very accurate," says LePage. "And you could be an athlete who was assigned female at birth, has already competed as a female, but has a naturally high level of testosterone."
In other words, bills that purport to regulate the capacity in which transgender athletes compete could cast much wider nets than they appear to on the surface.
"We are specifically policing the bodies of women and girls under the guise of saying that it's about protecting women, or preventing biological boys from participating on girls sports teams, [and that means] we are also policing the bodies of cisgender girls and women, because we have to decide who is female enough to play on a female sports team," says Shireen Barday, a partner at Pallas who helped draft the Florida amicus brief. "And that is, I think, a very dangerous line."
This is one of several key issues The Trevor Project seeks to address in their amicus briefs.
"All of these briefs are to say there are humans involved," says Barday. "There is a cost of human life to doing this. … You're actually harming a pretty significant population that's broader than the people you think you're harming."
Additionally, the organization hopes to draw attention to the psychological harm inflicted by the bans. Sports provide a healthy outlet for all kids, as well as a sense of community, belonging and self-esteem. "The ability to participate in sports is correlated with lower rates of depression and suicidality," says Pick. "Sometimes we get so caught up in thinking about LGBTQ discrimination concerns as an issue that we forget that these are kids who just want to be able to play with their friends and don't want to be left on the side."
Search attorney feature articles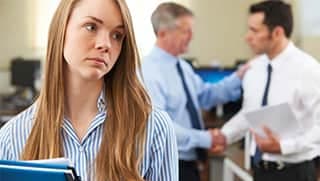 Featured lawyers
Helpful links
Other featured articles
That's how it feels to work side-by-side with trailblazer Sherrie Savett
How Rita Bolt Barker tackled pandemic lawsuits to protect vulnerable communities
Why you can't fluster Mona Hanna
View more articles featuring lawyers
Find top lawyers with confidence
The Super Lawyers patented selection process is peer influenced and research driven, selecting the top 5% of attorneys to the Super Lawyers lists each year. We know lawyers and make it easy to connect with them.
Find a lawyer near you