Getting in on the Senate Floor
Bill Coates' first job out of law school was with Strom Thurmond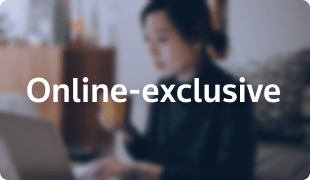 Super Lawyers online-exclusive
By Trevor Kupfer on September 8, 2020
After earning his J.D. in 1974, Bill Coates saw a posting on an employment board at University of South Carolina School of Law and he took a shot. Coates would go on to become an assistant U.S. attorney for South Carolina, then a decorated career as a private litigator on cases such as United States v. W.R. Grace. But we reached out to talk about that first job: legislative aide to Sen. Strom Thurmond.
Super Lawyers: I figured I'd talk to you about the old days, if that's all right with you.
Bill Coates: Yeah. You're going back a ways, but I'll try to scratch my head.
SL: Well I saw that, after law school, you were a legislative aide to Strom Thurmond.
BC: That's correct. I went to work for Senator Thurmond right after Labor Day in 1974, and was on his personal staff for a year, and then was minority counsel to one of the judiciary subcommittees in '75, '76. So it was two years up there in the mid-1970s.
SL: What were the big issues during that period?
BC: Well, Senator Thurmond, at that time, was ranking Republican on Senate Armed Services. That was his bailiwick, because he was the top Republican on that committee. Senator Thurmond was very much into the military. He was one of those folks that parachuted into France the night before D-Day. So he had combat experience, as did a lot of senators at that point in time. The Senate then was a completely different atmosphere as it appears to be now. I'm not up there, so I don't know anything other than what I read. Senator Thurmond was also very much into constituent service and looking out for South Carolina and its needs, as was Senator Fritz Hollings, who was the Democratic senator from South Carolina.
SL: Was this position something that you specifically sought out?
BC: I did not know Senator Thurmond, nor did my parents. I knew someone who was on staff, and I called that individual. And after that, I was interested and submitted my application, and I was fortunate enough to be chosen.
SL: Were you aware of his politics and his political history back then?
BC: Well, yeah, in some respects. But Senator Thurmond's history, you know, goes back quite a ways, as he was born in 1902. By the 1970s, he was an individual who had, in my judgment, changed his views. He gets a lot of criticism on his racial views, particularly, going back to before I was born, but that was not the way he was in the 1970s at all. A lot of people don't know this or have forgotten it, but Senator Thurmond was the individual who put long-time civil rights attorney, Matthew J. Perry, on the United States Court of Military Appeals. As the ranking Republican on Armed Services, that was his recommendation to President Ford at the time. And, you know, that in and of itself was a big indicator that his views had changed significantly. Also, before I got there, he was the first Southern senator to hire a staffer in a fairly significant role who was African American.
SL: As legislative aide, what exactly were you doing?
BC: The first year, I really had more of responsibility for following what was happening on the Senate floor. Now, you have to remember, back then, there were no Xerox machines, no fax machines, and certainly no email. Neither the Senate nor the House were covered by television. And so, if a senator was not on the floor himself, because there are committee meetings and other Senate business that goes on at the same time, you had to have someone on your staff either over there or in contact with what was going on so the senator would know what might be coming up. So that was the first year. That was the main duty.
SL: So, in your second year, you became kind of a counsel to the Senate Judiciary Committee, is that right?
BC: Yes. Although I was actually still located in the office, my position changed. I was minority counsel to the Ad-Prac subcommittee, and my primary responsibility was Senate Judiciary Committee. There were a number of subcommittees in each committee, and one of them was Subcommittee on Administrative Practice and Procedure. And the senator was the ranking Republican on that subcommittee.
SL: So were you doing a lot of research—running over to the Library of Congress and doing gofer work?
BC: No. The way that it was set up then, I can't speak to how it's done now, if you had a bill that you that a senator was interested in putting in, or wanted an amendment, or something along those lines, there was nonpartisan professional staff working in the Senate, and I'm sure, in the House as well. You would get in touch with someone in that office, and sit down with them, and say Senator Thurmond's interested in the following matter. They would send you a first draft of a proposal that would cover what you had discussed. And then the senator would go over that, and make whatever changes you wanted to make, and then it would go back to them. And they would put it in a final form because it's supposed to be done in a certain way. Then it would go in for filing. … I was fortunate enough that I was involved on the committee when we had a Supreme Court nominee come through.
SL: Oh, great!
BC: That was then-Justice John Paul Stevens, nominated by President Ford. And the distinction I would make between then and now is that Judge Stevens—who was a sitting member of, I believe, the Eighth Judicial Circuit—his hearing took a day and a half. My recollection is one of the reasons it went another half-day was because there were some senators who couldn't be there for the first. It was completely different then; it was very cordial. He was a respected jurist, nominated by the president, and he was confirmed. I don't recall what the vote was. I don't know if it was unanimous, but it certainly was not anything that provoked the opposition that you sometimes see today.
SL: So in stark contrast to Justice Kavanaugh, obviously.
BC: You can go further back than that. I guess it really started getting contentious with Judge Bork, back in the '80s. The one thing that I recall more than anything else is being fortunate enough to witness the confirmation. I would say that was probably the largest thing I did at that time. You also have to remember in November of 1974, that was the first election after Richard Nixon resigned. So, I imagine the Senate was close to two-thirds Democrat at that point in time. You could disagree with someone's position, but I never saw it become personal. I never saw one senator ever question anyone else's motives or beliefs. It was, "OK, that's your position, and this is my position." And, you know, "It seems we can get it worked out. If we can't, then we'll go to vote, and somebody wins and somebody doesn't." But it really wasn't contentious to the degree that it appears to be now.
SL: When you were first going to work in D.C., were you intimidated, excited?
BC: I don't want to say intimidated. Excited is a good word. It's a learning experience, but fortunately, there were other folks on staff who had been there and had served in the same position or similar positions, and everybody helped everybody else out. But it was certainly something new. And something that I was very fortunate to be chosen to do.
SL: Over the years, have you ever reminisced and thought about working in D.C. again?
BC: Well, I follow politics, obviously, and DC was a nice place, but, no. I prefer South Carolina, and we have plenty of politics down here.
Search attorney feature articles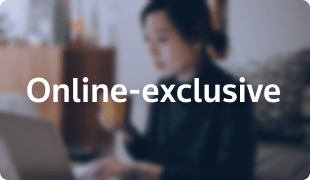 Featured lawyers
Helpful links
Other featured articles
Carl Poplar is still tougher than anyone else
The Seattle attorney says all lawyers have the ability—and obligation—to help others around them
How R. Brent Wisner landed one of the largest product-defect jury awards in history
View more articles featuring lawyers
Find top lawyers with confidence
The Super Lawyers patented selection process is peer influenced and research driven, selecting the top 5% of attorneys to the Super Lawyers lists each year. We know lawyers and make it easy to connect with them.
Find a lawyer near you