What the Inflation Reduction Act Means for the Environment, the Law, and the Future
Environmental law attorney and policy expert Jennifer Hernandez assesses one of 2022's most significant pieces of legislation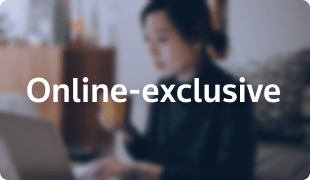 Super Lawyers online-exclusive
By Carly Nairn on November 30, 2022
According to the legislation's sponsors, The Inflation Reduction Act (IRA) was a big step for U.S. climate change policy. It brings almost $370 billion to clean energy and climate investment, and is estimated to reduce greenhouse gas emissions by approximately 40% by 2030. It heralds a turn toward electric transportation and funnels money into sustainable energy projects through tax incentives, grants and other funding.
It takes an environmental policy expert to dissect it further, so we found one in Holland & Knight environmental law attorney Jennifer Hernandez, who dug into the key elements of the laws, the legal challenges businesses and projects may be up against in the coming years, and what ultimately is lost and gained by making climate change a top priority.
The Financial Incentives
One of the main enactments of the IRA is to invest in sustainable energy projects.
"I think we're going to see two things running more or less concurrently," says Hernandez. "One will be an explosion of new projects and innovative technologies that should really help reduce carbon emissions. And with the financial backing that becomes available through the fiscal provisions, I think the one way for those projects to be commercially possible is if they're financially feasible, so I think that will happen and will be tremendous."
A similar shift happened in the Obama Administration, when a lot of investment went into solar and other renewable technology, Hernandez adds. But with any project requiring a lot of land and permits, setbacks will be a part of the equation.
Roadblocks to Real Change
Lawsuits brought forth from a variety of stakeholders—from environmentalists wanting to protect a certain species on a particular piece of land, or energy organizations trying to stop competition—are a common occurrence with clean energy projects, and it can bring them to a grinding halt.
"In California we have what we sometimes call a banana republic: Build absolutely nothing anywhere near anyone, because someone will decide that they don't like it," says Hernandez.
During the Obama Administration, she says, the easiest way to challenge new projects was California Environmental Quality Act lawsuits. "They had more CEQA lawsuits against solar and wind than any other kind of industrial projects. We had more CEQA lawsuits against transit than we had against any roadway project. Where the physical money went, so went the lawsuits."
Hernandez expects more challenges to come, which will "really test our commitment to the climate transition to deal with NEPA [National Environmental Policy Act] … where it's not unusual for projects to go through three to five years of administrative process and then five more years of litigation," she says.
"We'll have more projects, because we'll have funding to get them done, but we'll have a lot more siting disputes. And that will present political, as well as legal, challenges to achieving the production goals that are set out."
It means certain projects will result in inevitable delays, even if industries commit to reducing emissions. As such, Hernandez recommends ensuring that metrics account for it.
"Otherwise, in at least California with many of our water bonds, massive amounts of dollars have been siphoned off by consultants and lawyers and bureaucrats doing studies that don't end up resulting in anything. And by then, project costs have escalated, so there's not enough funding."
What a Green Transition May Look Like
In order to continue transitioning away from heavy carbon-emitting transportation and industry, it's important to use the technology currently available, and be realistic about expectations, Hernandez says. Electric vehicles for individuals and fleets for public transportation is one initiative highlighted in the IRA, however it may be many years before they are a viable option for a majority of Americans. Even still, policies to reduce emissions are paramount.
"In 2016, the Obama Administration reported that we got rid of 99 percent of tailpipe emissions that cause smog from passenger cars and pickup trucks," Hernandez says. "That's an incredible achievement. But it took a while, and it took a measured approach. And it didn't start with a ban on cars or a ban on internal combustion engines."
To stop using cars or to use only emissions-free vehicles doesn't consider how most people live in the U.S., Hernandez adds.
"We gave more than a million undocumented immigrants driver's licenses in California, because it's so critical to be able to keep and hold a job, get to the doctor, get the kids to school and practice and everything else," she says. "There's just no effective alternative. No matter how much money we pour into transit, it just doesn't work. Transit trips take about twice as long as car trips. So you're taking hours away from people's families by saying to mostly poor people, 'You can just ride the bus, because you won't be able to afford a car again.' The cost of electric vehicles or battery replacements of electric vehicles are simply out of reach. So, we're going to have to do this systematically. And we can do it."
If transit-first or electric vehicle options are pushed on those who aren't ready, Hernandez fears it could result in something she calls Havana Syndrome where people "keep internal combustion cars running for decades with after-market parts. Because even if you have to spend $1,500 on a new transmission, that's a heck of a lot more affordable than spending $30,000 on an electric car," she says.
"Then, instead of supporting a market-neutral, cleaner technology that continues to clean the fleet over time, we've enshrined a solution that's going to incent keeping the current fleet alive as long as possible, which I don't think is in anyone's interest."
How Current Environment Laws Stack Up
One of the factors holding back the IRA from producing swift change is the very thing that brought it into existence: environmental law. Hernandez says the legal foundation needs an overhaul if the IRA is to have long-lasting effects.
"Without substantial reform to streamline the approval process, too much of those dollars that Congress appropriated are just going to go into the pockets of lawyers and consultants and activists," she says.
We're still in an elementary stage of environmental law, largely defined by an 'I-know-it-when-I-see-it' standard, Hernandez says. "It's not a rule-based standard. It's whatever some consultant group decides is appropriate under NEPA, later adjudicated by a judge after years of debate. Until we migrate to a rule-based standard in environmental law, we're going to find that environmental law is itself the obstacle to an energy transition."
Search attorney feature articles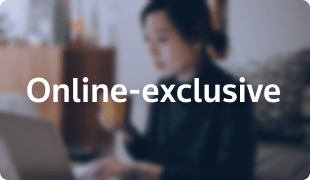 Featured lawyers
Helpful links
Other featured articles
Five New Jersey solo acts on why they stepped out on their own
Mickey Williams went from Army Ranger to repping vets
How Ivelisse Bonilla got the chance to help her home island
View more articles featuring lawyers
Find top lawyers with confidence
The Super Lawyers patented selection process is peer influenced and research driven, selecting the top 5% of attorneys to the Super Lawyers lists each year. We know lawyers and make it easy to connect with them.
Find a lawyer near you