Larry Laycock's Christmas Stories
How one lawyer's post-trial mopes spawned a tradition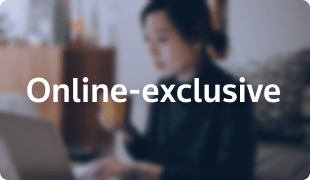 Super Lawyers online-exclusive
By Amy White on December 29, 2017
Larry Laycock was moping around the house, feeling very unhappy. "I didn't know what to do with myself," he remembers.
After a months-long patent infringement case that was tried out of town came to a favorable resolution in early September, Laycock, an IP litigator at Salt Lake City's Maschoff Brennan, found himself unmoored. "I do not do well sitting still," he says. "I was driving my wife and four kids nuts."
Not only did he need a project, but he needed one that would quell the negativity building up within. "It hit me," he says. "What I needed to feel was Christmas."
So he snuck down to the basement and began digging out all the Christmas things.
In September.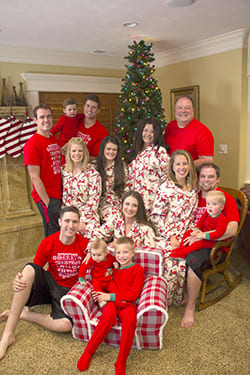 "My wife caught me and realized the state I was in, and said, 'OK. I'll make a deal with you. You can do this, but you have to keep it all downstairs,'" he remembers. "So we had our Christmas tree up in the fall, and we started to spend our evenings sitting around the tree in the cool September evenings, telling stories to our kids of our childhood Christmas experiences."
For Laycock and his wife, Lisa, both English majors, the vignette of "sitting in the light of the Christmas tree" inspired some interesting pillow talk: We should write this down, the couple mused.
"I've always been intrigued by the idea of telling stories," Laycock says. "The practice of law is of course the art of persuasion, and every case is a story. And lawyering gives me the impetus to be a careful observer. I'm trying to see not only someone else's perspective, like a good litigator should, but I'm also trying to see it from the perspective of: What is this person's story? What's the motivation?"
The Laycocks began writing together. "She and I have been together so long—since we were 16—and when we started to talk about our ideas, it was like one voice. I'm more the visual person. So I go to work describing the scene; Lisa is really good at dialogue."
Their first novel, Gathering Christmas, centers on a young couple ("We draw upon some personal experiences," Laycock says) with a message of the importance of the spirit of Christmas giving. The book lent itself to a series—the duo published Evergreen Miracles and Winter Star thereafter.
"Our last book took a little bit of a turn," Laycock says. "I was speaking to an attorney whom I had known for years, and he commented that Christmas time wasn't something to be savored or longed for;  he was disillusioned by the season."
Ever the attorney, Laycock said, "I will persuade you that there's a different view." Seeking Christmas, published in 2016, is a festive reminder that many of the accoutrements of the season—candy canes, door wreaths, etc.—actually have faith-based traditions.
"I don't know if it changed his mind, but I believe fully that December and the holiday season makes us aware that we can be kinder and better, that we are fellow travelers on this journey."
The proof is in the figgy pudding. "I have found, in all my years in law, I settle more cases in December then the rest of the year," he says. "So far this December, I've settled a case a week, and I have optimism for the rest of the month. I've seen this happen again and again."
The Laycocks plan to add to their byline on their next project by including one of their daughters, also an attorney.
In the meantime, Laycock's practice keeps him busy. "I love my work," he says. "Attorneys have this wonderful power to help people—and that can include my clients who are companies—who are hurt, afraid and unable to help themselves."
A colleague once asked Laycock, "Don't you get sick of working for these big companies?"
Ever the storyteller, Laycock lays the scene: "I was sitting in the parking lot, late at night, of the company for whom I just won a big case," he remembers. "I watched the third shift come in at midnight, dropped off by their loved ones, carrying their lunch pails, getting ready to clock in to continue manufacturing a medical product around the clock. A medical product that saves lives. I thought, for just a moment: These people get to come to work, today and tomorrow and so on, because of our work. The power of law, when properly used, is incredible."
Search attorney feature articles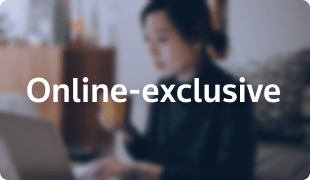 Featured lawyers
Helpful links
Other featured articles
Corinne Smith's work has bridged her two passions
Ty Cobb, a distant relative of the famous ballplayer, is a big gun on whom powerful people rely
Samuel Himmelstein's tenants rights practice includes the NYC landmark
View more articles featuring lawyers
Find top lawyers with confidence
The Super Lawyers patented selection process is peer influenced and research driven, selecting the top 5% of attorneys to the Super Lawyers lists each year. We know lawyers and make it easy to connect with them.
Find a lawyer near you