Sheila Eddy's Stout Defense
The IP attorney uses humor to protect a brewery and fight off the band LMFAO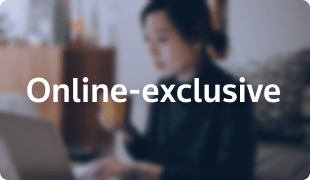 In April 2015, the Muskegon, Michigan-based Pigeon Hill Brewing Company filed an application with the U.S. Patent and Trademark Office for their LMFAO Stout. A few months later, in August, the brewery received a cease and desist letter from electronic music duo LMFAO. 
"I think I LMFAO'd when I looked at the letter," says Sheila Eddy, the Grand Rapids attorney Pigeon Hill hired. "It's so obviously not an infringement from our perspective."
LMFAO, best known for its 2011 chart-topper "Party Rock Anthem," announced a hiatus in 2012; the duo hasn't made any new music since. In part because of the hiatus, and in part because of the nature of the band's goods and services, Eddy says her team was "not afraid."
"They had announced they were on hiatus, publicly, and there was no basis to claim that there was any likelihood of confusion, because their mark was essentially abandoned," she says. "And their goods and services are not even close to our goods: beer. It'd be one thing if they were selling liquor or beer, but they weren't."
Eddy met with Pigeon Hill and explained that it is common trademark practice to police your trademarks, even if infringement isn't necessarily occurring. Then, she responded to the cease and desist with a letter of her own, which included the following paragraph:
In this case, Pigeon Hill's LMFAO STOUT is known to its customers as "Let Me Fetch An Oatmeal" Stout, or is otherwise likely to be perceived by purchasers as an entirely arbitrary designation, or, at the very least, as being suggestive of "laughing" one's derrière off out of the sheer enjoyment that arises while imbibing in exceptional beer. Clearly, the many wholesome connotations of LMFAO Stout could not be further from those of the now-defunct party rocking duo, known better to the underground electro house club scene than by the masses, for its once-popular, explicit lyrics and a music video featuring porn star Ron Jeremy with a thematic focus on the male genitalia. Accordingly, it goes without saying that the average craft beer enthusiast encountering Pigeon Hill's LMFAO STOUT mark in association with beer has not been and will not be confused into believing that there is an association with your client or its marks.
Eddy's somewhat wry response, combined with the novelty of the subject matter, attracted a lot of attention and response to the case from social media and beer blogs. While she's not at liberty to discuss details, Eddy's work with Pigeon Hill Brewing has led other Michigan breweries to seek her counsel.
"Breweries have a lot of unique trademark problems," she says, "in part, because it's such a booming industry that hasn't popped yet. For every single brewery, there might be 20 different beers, and each of those needs a name. … We've had a number of issues come up where large beer companies have reached out to some of our Michigan brewery clients to say, 'Hey, we've got this name reserved, and you're using something similar.'
"In those instances, it's, a lot of times, might versus right," she continues. "You've got the deep pockets of these other companies trying to prevent legitimate use of a great mark. It's unfortunate, because we would win in a legal dispute, but it costs so much money. These smaller breweries are not necessarily interested in fighting that fight, but rather, 'All right—make it go away.' That does happen quite a bit."
Pigeon Hill wasn't interested in simply "making it go away," and Eddy is "glad our client wanted to have some fun with it and push back," she says. Thanks to Eddy, Pigeon Hill didn't end up having to pour one out for their beloved stout.
"If you want to go and buy some LMFAO Stout," she says, "you can still find it on the shelves and in the taproom."
Search attorney feature articles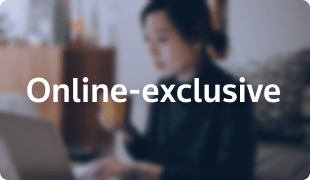 Helpful links
Other featured articles
Butch Hollowell has Detroiters' backs
Patrick Q. Hustead went from rodeoing to fleeing bulls, and he's lived to tell the wild tale
How Matt Menzer found his 'ohana'
View more articles featuring lawyers
Find top lawyers with confidence
The Super Lawyers patented selection process is peer influenced and research driven, selecting the top 5% of attorneys to the Super Lawyers lists each year. We know lawyers and make it easy to connect with them.
Find a lawyer near you