Spreading Civics One Instagram Video at a Time
The Your Big Idea scholarship program was actually Julie Moore's big idea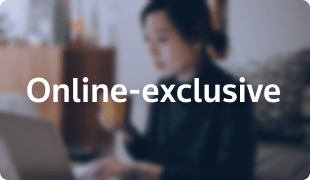 Super Lawyers online-exclusive
By Trevor Kupfer on August 15, 2018
.instagram_post {
width: 60%;
float: right;
margin: 0px 0px 15px 15px;
}
@media screen and (max-width: 767px) {
.instagram_post {
float: none;
margin: 0;
width: 100%;
}
}
Later this month, the South Carolina Bar's Young Lawyers Division will accept the LexisNexis Community & Education Outreach Award from the National Association of Bar Executives. The award recognizes outstanding public service and education, in this case for the Your Big Idea Instagram Scholarship. The program was the brainchild of Julie Moore, a civil litigator at Duffy & Young in Charleston, though she says former Supreme Court Justice Sandra Day O'Connor deserves at least some of the credit.
"The Young Lawyers Division has several committees focused on public outreach, and there has been a committee for several years called the iCivics Committee. iCivics is actually a national nonprofit organization started by Justice O'Connor in 2009," Moore says. "She identified a need for better civics education in the classroom, so her organization focuses on developing computer games and lesson plans for teachers to use to improve civics education. We take some of those lesson plans and we go teach them at schools across the state."
The work primarily focused on elementary and middle schools, but when Moore began to chair the committee four years ago, she sought to include high schoolers. "Part of Justice O'Connor's hook was to use technology that young people like to engage them in civic thought, so I thought about what technologies are out there that teenagers like to use," Moore says. "That's how I came up with the scholarship."
Your Big Idea kicked off in 2016, asking high school students throughout the state to vie for $2,000 to use toward post-secondary education. All they had to do was fill out a brief application and create a video response to a prompt about voting rights with the hashtags #SCBarYLD and #YourBigIdea.
"Since that was an election year—it was the first time these students would get to vote—the theme was about their voting rights and the issues that matter most to them," Moore says. "Since then, we've focused on different constitutional items—this year was the First Amendment and free speech—and we gave them five prompts from which to choose to make a 60-second video post. They can do whatever they want with it. We want them to be as creative as they can be, and there have been some really cool ones."
The 2018 winner, for example, decided to comment on a business's rights to free speech, as in Masterpiece Cakeshop v. Colorado Civil Rights Commission, while she baked a cake.
"It's really exciting to see how thoughtful they are about it. I feel like, when I was 18, I wasn't thinking about these things with nearly the level of depth that they're showing us," Moore says. "I didn't really appreciate at the outset how much we would learn about what these high school students think about particular issues. It's been just as educational to us as it has been for the students."
iCivics Committee members, Moore included, travel to high schools throughout the year to engage classrooms in civic conversations. She invites interested schools to reach out via email at [email protected].
"This year we created a lesson plan where we taught the basic principles of the First Amendment, and we try to really engage them in discussing the issues with us and their teacher, but also with each other and at home with their parents and family," Moore says.
The contest considers any high school juniors and seniors in public, private or home-school environments. The new contest prompts are typically posted at the beginning of the year, with a deadline sometime in spring (this year's was April 6).
"The ultimate goal is to promote thought and productive conversation about civic issues, and the rights and responsibilities these students have as people who are about to become adults—to really think about what that means and how they can have an impact," she says.
"It's definitely something we're trying to grow. Each year we're getting more and more entries."
Search attorney feature articles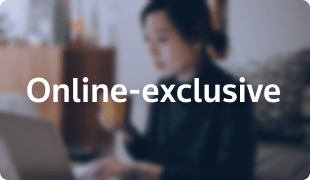 Featured lawyers
Helpful links
Other featured articles
Office Depot's Elisa D. Garcia C. makes it her business to know the business
Cincinnati litigator Carolyn Taggart takes the sting out of facts that might trip up a jury
Former Navy nuclear propulsion engineer Alfonso Chan is a 'workhorse'—and 'crazy smart'
View more articles featuring lawyers
Find top lawyers with confidence
The Super Lawyers patented selection process is peer influenced and research driven, selecting the top 5% of attorneys to the Super Lawyers lists each year. We know lawyers and make it easy to connect with them.
Find a lawyer near you