State of Emergency
Mark C. Surprenant rallies fellow Louisiana bar members to improve access to justice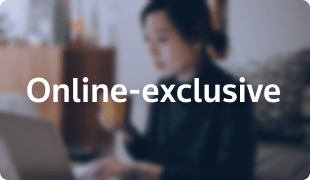 Super Lawyers online-exclusive
By Trevor Kupfer on December 23, 2016
Louisiana's justice system is in crisis. It's filled with self-represented litigants and so low on money and indigent defense attorneys that not long ago judges were assigning lawyers from private firms to high-stakes criminal matters—regardless of their practice area.
"We're one of four states that provides zero funding for civil legal aid," says Mark C. Surprenant. "Zero. We have people sitting in jail for months at a time waiting to have a lawyer assigned to them just because they're poor, and that is outrageous."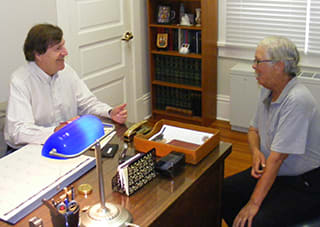 Surprenant, the partner at Adams and Reese in New Orleans, has another title: Pro Bono Paladin. He earned it by creating the firm's philanthropy program, HUGS; their pro bono program, CA&RE; and by co-founding SOLACE, Inc., a statewide volunteer program to assist those in need among the legal community. He is president of the Louisiana Judges and Lawyers Assistance Program, a member of the newly formed Louisiana Access to Justice Commission, the vice president of South Louisiana Legal Services, and former chair of the board for The Pro Bono Project—to name a few. "We have an access-to-justice crisis in the country and certainly in Louisiana, so these organizations really give me a good opportunity to try to make a difference," he says.
Surprenant estimates he's handled about 50 pro bono cases. Some of the most memorable came in the wake of Katrina. "A number of contractors seized upon poor people who had received money from the government to rebuild their houses. You had these contractors come in and they were really shady and they would take people's money and do half the work and then leave," he says.
One such case stands out to this day. A woman pooled her savings and Road Home rebuilding funds to pay a contractor who ultimately walked away with her $20,000 after doing very little. With Suprenant's efforts, the contractor agreed to return the full amount.
"When I told her, it was right before Christmas, and she started crying in my office. She said, 'I never thought I'd ever see any of that money again,'" he says. "When you reach out and help needy people who feel like they have no voice in our justice system, that's most rewarding to me. It motivates me to do more. The people are usually so appreciative of what you do. What seems to be a small, minor claim is significant for them, and means as much or more to them as a multi-million dollar case for a Fortune 500 company."
Surprenant's attentions have turned toward programs to increase involvement from newbie lawyers and retirees.
"I approached the state bar about starting an internship program where we select a first-year law student from each of the four law schools in Louisiana. We put them in a six-week program, and four of the major firms here in town sponsor the interns," Surprenant says. The interns are exposed to every level of access to justice, he adds, from shadowing organization directors and firm partners to helping judges with self-represented litigants and having lunch with the Chief Justice of the Louisiana Supreme Court. "The young lawyers who are coming on board really should have a voice at the table because they're the ones that are going to inherit this crisis. A lot of them have real expertise in technology, which the older generation does not have. So when you're talking about how we can better serve people, especially in rural areas where you may not have as many pro bono lawyers stepping up, you really need to utilize technology to the fullest extent."
The other program, approved by the state bar in June, is aimed at retired judges and lawyers. "We have a lot of people who, when they retire, still want to make a difference—whether it be with veterans, victims of domestic violence, or people who are homeless," Surprenant says. In the one-year pilot run, seven retirees will work 20 hours per month for organizations and causes of their choosing.
The Pro Bono Project is a great place to start for those in NOLA, while local bar associations can point lawyers in the right direction in rural areas. "If somebody doesn't want to be involved in pro bono work, there are a million excuses," Surprenant says. "If you want to be involved, there's plenty of opportunity. People say, 'I don't have any expertise in that area.' Well, for the most part, the clients you're working with are just happy to have somebody involved, because if it's not you it may be no one. Lawyers are smart and can very easily pick up on a particular area. It may be something they've had no experience with, but there are mentors that can assist. It may take a little bit, but let me tell you, if it was a fee-paying client, they'd get up to speed pretty quickly, don't you think?
"I think we're the second or third poorest state in the country," he adds, "and if we don't have people in the private bar, if we don't get fully engaged, then we're not going to make a difference. We as lawyers really have a responsibility to help. It's going to take some time, but I think we're going in the right direction."
Search attorney feature articles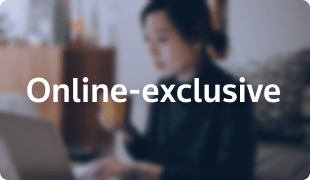 Featured lawyers
Helpful links
Other featured articles
Dallas litigator Victor Vital makes it his business to parachute into cases and stick the landing with juries
The Houston attorney's talents include a strong work ethic, natural connection with juries, technological savvy, deep faith, photographic memory—and even acting chops
How the $1.1 billion Surfside condo collapse case settled so fast
View more articles featuring lawyers
Find top lawyers with confidence
The Super Lawyers patented selection process is peer influenced and research driven, selecting the top 5% of attorneys to the Super Lawyers lists each year. We know lawyers and make it easy to connect with them.
Find a lawyer near you