The Case That Came Back to Life
William Sulton thought the case was over and done with. Then new evidence resurrected it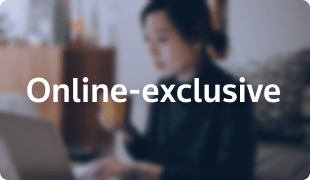 When William Sulton's phone rang on Feb. 27, he never could have guessed that a case he resolved two years ago—in another state—would return to the fore.
"I had to go get the old case file out of storage," says Sulton, an employment attorney with von Briesen & Roper in Milwaukee. "There are so many tentacles to this story, and there's so much going on as a result of it."
The call was from Wayne McDonald, who in 2012 filed suit alleging wrongful termination, defamation and breach of contract. McDonald had been an aide to Denver Mayor Michael Hancock, but was fired in May 2012 following a request for reassignment by Leslie Branch-Wise, a member of the mayor's security detail. McDonald's suit claimed things the mayor said to media implicated him in sexual harassment against Branch-Wise, making it difficult to secure employment, and he denied misconduct. That November, McDonald hired civil rights attorney Anne Sulton—William Sulton's mother—to clear his name. She would retire in January 2015, passing the case off to her son.
More than four years after the firing—on Aug. 22, 2016—the suit settles for $200,000 and on favorable terms. That, Sulton thought, was the end of it. Until the phone rang.
McDonald called because Branch-Wise had recently done an interview with Denver7 alleging that Hancock sexually harassed her via text messages, which she showed on-air. She claims that, in 2013, she settled a suit against the city for $75,000 in which she agreed not to file claims against anyone else—a decision she now regrets. Mayor Hancock then issued a video apology. In the video, Hancock mentioned the 2012 allegations against McDonald.
"Mayor Hancock breached the settlement agreement by, again, making false statements about Wayne McDonald and damaging his reputation," Sulton says. "The other part is that the mayor and his attorneys are liable because, had we had information that should have been disclosed to us, we would have demanded more money."
As a result, Sulton is filing another suit with Denver District Court.
"Even assuming this woman had a viable sexual harassment claim, the statute of limitations expired. She never filed a claim, and internal documents at the police department say she told them she wasn't going to file a claim," Sulton says.
Setting aside the many twists and turns involved in this case, Sulton says it comes down to one simple thing for his client: "It's about a municipality denying a citizen the opportunity to a name-clearing hearing, which is constitutionally guaranteed, for clearly false statements. It's not unlike a case I had in Milwaukee with a young Palestinian man who was accused of threatening to shoot and kill three people at a federal building. The federal office contacted Homeland Security, and they investigated the hell out of the complaint—as you would expect. … At the end of the day, they decided there was no probable cause to do anything and they dropped it. They sent him a missive saying he was banned from every federal office building in the country indefinitely, but I explained to the federal office, 'I understand why you did that, but it has been investigated and, if there was any truth to this, they would have picked him up. At a minimum, give the guy a hearing.' They said, 'go fly a kite,' so I sued them. The Wayne McDonald suit is very similar. He has this albatross around his neck; he can't do anything because everyone thinks he's a sexual harasser. And that's not true.
"I'm being told now that Leslie Branch-Wise is prepared to testify to these facts now. I think it's going to make for a rather interesting case."
Search attorney feature articles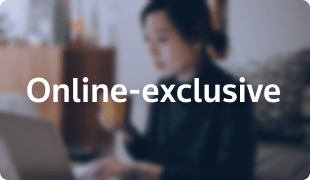 Featured lawyers
Helpful links
Other featured articles
How Tara Knight and Hugh Keefe became Connecticut's criminal law power couple
Seven perennial Texas Super Lawyers listees reflect on the last 20 years
Why travel makes Alfred Chang a better lawyer
View more articles featuring lawyers
Find top lawyers with confidence
The Super Lawyers patented selection process is peer influenced and research driven, selecting the top 5% of attorneys to the Super Lawyers lists each year. We know lawyers and make it easy to connect with them.
Find a lawyer near you