The Litigator Who Ran with the Bulls
Patrick Q. Hustead went from rodeoing to fleeing bulls, and he's lived to tell the wild tale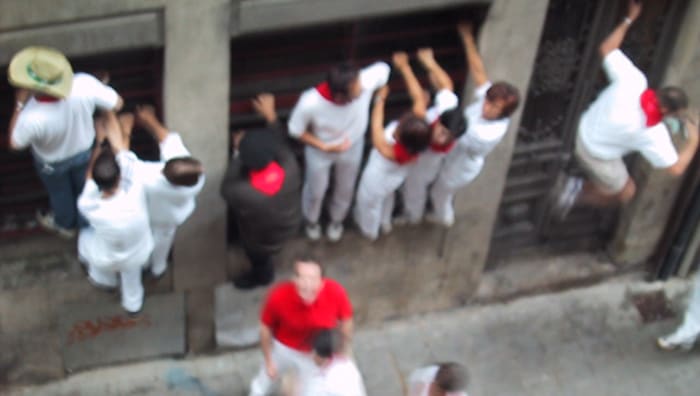 Patrick Hustead was attending school at Sorbonne University in Paris between college and law school when he decided to take a trip to Pamplona, Spain. It was 1984 and the annual Sanfermin Festival, known in English as the Running of the Bulls, was about to take place, and Hustead wanted to check it out.
What he didn't expect, and couldn't have foreseen, is that he was about to begin what would become a lifelong tradition.
"The whole festival is like Mardi Gras, only bigger," says Hustead. "I fell in love with it."
Originally from Wall, a small town in the Badlands area of South Dakota, Hustead was, in some respects, primed to love the Pamplona event. He participated in rodeos in his younger years—"It's a cowboy town," he says of Wall—and the culture is in his bones. But when he saw the Running of the Bulls, he had an epiphany.
"It kind of dawned on me that cowboy culture is really a Spanish thing, not an English thing," he says. "The clothing, the livestock, the hats; I mean, practically everything about it."
The festival begins each year on July 6 at noon with the shooting off of a rocket, and continues through July 14. The town shuts down to accommodate the massive event, and activities include music, dancing, drinking and food—all of it "family friendly," Hustead says.
"It's for everybody and anybody. The people in northern Spain are really nice. Pamplona doesn't get tourists except for the fair. They come from towns nearby, all over Spain. [Everyone's] super friendly."
Most attendees participate by dressing the part, he adds. "Everybody is wearing white trousers and white shirt and a red sash and a red handkerchief. It's fun."
Each evening, six bulls are released to run approximately one mile through town to an arena, where they will go toe-to-toe with a bullfighter, or matador. Many attendees run alongside the animals, although Hustead notes that very few can outpace them on the town's narrow streets.
"You've got to be really fast," he says. "The good runners know how to get up front for a while. Most of them are Spanish guys. A few Americans have cracked that job. I'm not one of those guys," he adds, laughing. "I'm not fast enough."
Once the bulls reach the ring, fights last about 20 minutes each. During that time, the matador engages in a lethal dance with the animal, ultimately—assuming he wins—driving a sword between the bull's shoulders. The matador uses a red cape to goad the bull into attacking, and his movements are, in part, what aficionados appreciate most.
"It's beautiful," says Hustead. "They make [the cape] look like an animal. They hold it behind their back, and then make it look like it's peeking around them. The bull wants to get the cape. The guy is trying to get the horns as close to his body as possible, because that's what creates emotion."
That emotion—and the very real danger facing the matador—is part of what differentiates Spanish bullfighting from American rodeo, says Hustead.
"[Bullfighting] is just a lot more dangerous," he says. "The whole point is bravery, exposing yourself to the bull and getting close to the horns to build this emotion of danger. There's more of an art to it, because unlike rodeo, which is just hold on, these guys are out there performing a dance with this super vicious bull."
Since 1984, Hustead has been to Pamplona 15 times. The years he has not attended in person, he's watched on television or online. He's brought his wife and four children to witness the spectacle and plans to return as soon as possible.
And while he'd love to spend more time there, moving to Spain isn't on his radar—at least not now.
"I'm a litigator," he says. "I work 24/7. So moving there, I would have to retire, and that's not in the cards yet."
Search attorney feature articles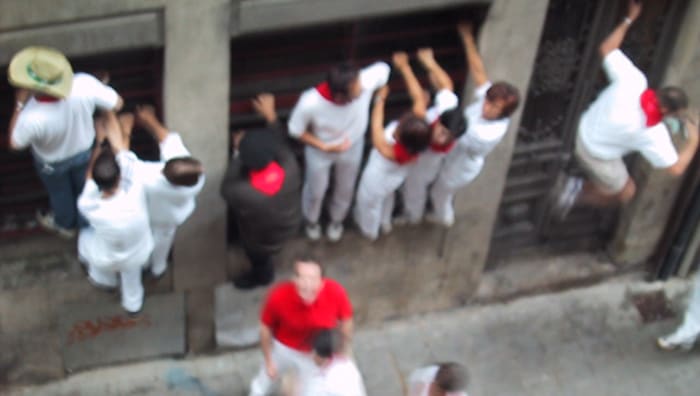 Featured lawyers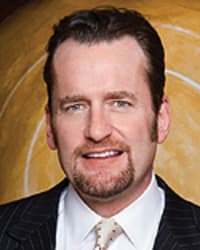 Top rated Civil Litigation lawyer
The Hustead Law Firm, A Professional Corporation
Denver, CO
Helpful links
Other featured articles
Litigator Jennifer Tomsen first learned how to win over an audience on the ballet stage
Taking a ride through Divorce Land with family law attorney Susan E. Cohen
Joanna Adu connects with clients caring for loved ones with disabilities
View more articles featuring lawyers
Find top lawyers with confidence
The Super Lawyers patented selection process is peer influenced and research driven, selecting the top 5% of attorneys to the Super Lawyers lists each year. We know lawyers and make it easy to connect with them.
Find a lawyer near you