The Room Where It Isn't Happening
How long can Broadway stay shuttered? A Q&A with entertainment attorney Loren Plotkin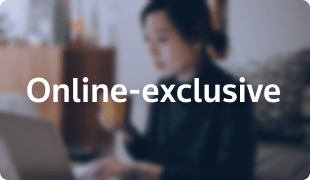 In the 1970s, Loren Plotkin, a banking and real estate attorney, was asked by producer Barry Brown to be the lawyer for a revival of the Stephen Sondheim-Jule Styne musical, Gypsy, starring Angela Lansbury. "He was opening a door for me and I wanted to walk through," says Plotkin. "I promised I'd learn everything I could and hopefully not mess it up."
He didn't. Since then he's worked on such Broadway hits as Rent, Avenue Q, In the Heights and Hamilton.
We spoke to him about the future of Broadway in the midst of the COVID-19 pandemic.
---
What questions and concerns are your clients bringing to you?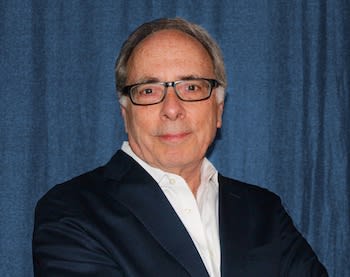 Most of my clients are in the business of creating live entertainment that is then performed before a live audience. I don't have to tell you that it's problematic across the board. It's a double whammy. In order to create the live entertainment you need to cast people, you need to rehearse them, and you need to have performances, and the pandemic and the consequences of the pandemic affects all of those functions. And the idea of getting 1,000 or 1,500 people in a theater in a span of 20 minutes without a vaccine is hard to fathom.
We do have one client who is now doing a live capture of the musical they had intended to open in April on Broadway. It's a musical called Diana, about the relationship between Diana, Charles and Camilla. It was at the La Jolla Playhouse and started previews on Broadway in March; and then their show shut down with all the other shows. So they've gone to Netflix. They made a deal with Netflix to do a live capture of the show that hasn't opened yet, which … Did you see Hamilton on Disney+?
Of course. July 3rd.
Right. There have been live captures for television of many live events—opera and ballet and so on—but they were not very good, unfortunately. But the technology has been improved to a point where you can do a live capture of Hamilton and it's quite extraordinary.
Agreed. It looked amazing.
And that was done over a number of performances. For Diana, they had to take an entirely different approach. Through the various entertainment unions and guilds, they brought the cast together and quarantined them for a period of two weeks; and now they're going to go on the stage, and the stage is not going to have an audience but you'll have a sense of an audience; and there will be a live capture and it will be released by Netflix prior to the show coming back to Broadway on May 25, 2021. That is the aspirational date. So that's one way. The subject matter was such that they were able to make a deal with Netflix. I'm not sure that Netflix will make many of these deals. It remains to be seen whether this one is as successful, or marginally as successful, as Hamilton, which was enormously successful. So, my office has been very busy on that.
Otherwise for us, we're setting the groundwork for a very robust return to live theater and other live entertainment. What's amazing to me—and shouldn't be amazing because I've been in this my entire adult life—is the optimism that everybody has, top to bottom, about the future. In order to be in live entertainment you really do have to be an optimist, because only one in four or five Broadway shows actually earns its money back on Broadway. So there's a faith in the business that's extraordinary, and that is being reflected in the work we're doing now to plan tours and mount shows. Spring 2021 is something that's very optimistic. Even if there's a vaccine by December, I don't know that enough people will be vaccinated by the spring to be comfortable in a theater.
If that was the situation, how would it work? Would people have to show proof that they'd been vaccinated to get in?
None of us has any experience with it. I don't know if you'll get a card. And can you legally discriminate against somebody who hasn't been vaccinated?
And those aspirational dates: May 25. Doable?
I don't know any more than anybody else. I just think that we're going to need a large chunk of the population being vaccinated to get back on the stage. I think that the tours may start earlier than Broadway. We're bringing the live entertainment to their city. They don't have to travel.
You mentioned optimism but this will be my most pessimistic question: How long can Broadway stay shuttered?
I don't have hard numbers on that. At every level people are hurting. The theater owners are hurting. They have to pay taxes; they have expenses they are incurring. The producers—if they're solely live-entertainment producers—have no income at the present time. Authors are not having their work performed. Directors, choreographers and designers, and actors and dancers are unable to work. Everyone has to eat and pay rent. Congress needs to pass something which will extend unemployment insurance and support the industry. Actors may be able to get a job on a commercial, or in a film, but even the films can't be performed before live audiences in most of the United States.
Theaters have opened but people aren't coming.
Precisely. And it's not because they don't want to go, it's that they're scared.
Exactly. Everybody wants to go. Everybody is desperate to go.
It may be a few years, but once we get over the hump, I'm expecting it's going to be an extraordinary rebound.
A vaccine does seem key. We're in the midst of a chasm, and we need to get from one end to the other with as little damage to the things we love. And how do we do that?
It's also conceivable that there will be a therapy along with the vaccine. Look, AIDS has no vaccine and yet they have a viable therapy so that people can function. And then there's herd immunity: enough people have the vaccine or have had the illness so there's very little infection going on.
I would be surprised personally if there weren't many productions mounted in '21—whether it's by May or the fall. When they start and appear safe, it would surprise me if there wasn't a flood of shows coming back to Broadway and going on tours. And our clients are getting ready for that to happen.
My father lived through the Spanish Flu; he lost a sister in the Spanish Flu. He was a very young boy but it was a vivid memory for him. And 100 years go by almost to the day and we've got something comparable. And the Spanish Flu ended. I think most people are really trying to protect themselves so that they don't contract COVID-19. It's not something that's deemed "made up" by most people. I live outside of New York and I haven't been there more than a couple of times since the shutdown happened, but virtually everybody is wearing a mask, at least where I've been walking around. They're dipping their toe in and slowly coming back to life. It will come back to life. New York is such a great city that the idea that it's being permanently wounded by this—I just don't buy it.
Do you think anyone's working on COVID: The Musical right now?
Oh, I hope not.
Search attorney feature articles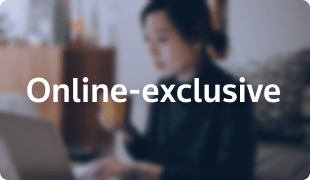 Featured lawyers
Helpful links
Other featured articles
Sam Alba's long and storied legal legacy
The arrest that made a lawyer out of Nina Ginsberg
Dan Gustafson doesn't shy away from representing society's biggest pariahs
View more articles featuring lawyers
Find top lawyers with confidence
The Super Lawyers patented selection process is peer influenced and research driven, selecting the top 5% of attorneys to the Super Lawyers lists each year. We know lawyers and make it easy to connect with them.
Find a lawyer near you