Tribute to 'Lion of the Bar' Stephen Susman
Founder of Susman Godfrey pioneered boutique and contingency law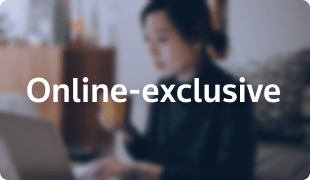 Super Lawyers online-exclusive
By Beth Taylor on July 27, 2020
Stephen Susman, pioneer of contingency-based commercial law, fierce advocate of the jury system, and founder of Houston-based Susman Godfrey, passed away July 14 at age 79.
Susman was riding his bicycle with a group of lawyers on April 22 when his wheel hit a crack and he was thrown from the bike. He was in a coma for more than a week, then regained consciousness and was moved by the middle of May to Memorial Hermann-Texas Medical Center for rehabilitation. However, he was diagnosed in late June with COVID-19. His wife, Ellen, announced his death on the CaringBridge website.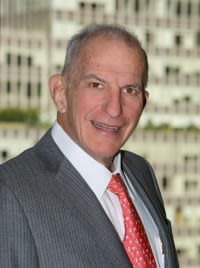 "He was a truly remarkable lawyer, as everyone who ever encountered him knows, but he was also an incredible pioneering entrepreneur and leader of people," says Parker Folse III, now at Susman Godfrey's Seattle office. "Yet the debt those of us at my firm owe to him extends far beyond the role he played in shaping us as lawyers and shepherding our firm. In countless ways, he stood up for us, cared for us, raised us as if we were members of his own family, helped us solve our own problems, and dedicated all of his tremendous energy to building our firm into a lasting home, for us, and for new generations of lawyers to come."
Born in Houston, Susman earned his J.D. at the University of Texas School of Law. In 1980, he launched a Houston plaintiff's litigation boutique along with five other lawyers who had worked with him at a maritime firm, winning $550 million, the largest verdict in a price-fixing case at that time. Today, Susman Godfrey has about 130 attorneys and offices in Seattle, Los Angeles and New York. Susman divided his time between Houston and New York.
Over the years, Susman successfully represented corporations in a number of huge cases, including a $1.1 billion win in 1996 for Texas Instruments and a $536 million victory for GHR Energy Corp. in 1988, which is the year when Managing Partner Neal Manne met him.
"We hit it off immediately," Manne recalls. "We had a wonderful and very close friendship for more than three decades. … His influence on my career and on me personally was enormous and profound."
In his tribute to Susman on the firm's website, Manne wrote, "He taught Susman Godfrey lawyers and many other lawyers around the country that being fierce advocates does not preclude treating one's adversaries with honesty, professionalism, and respect. … "It is no surprise that when Steve was injured bicycling in April, he was with lawyers from his firm, young and old, moving forward, having fun, in the lead, pedaling as fast as he could."
Susman was featured twice in Texas Super Lawyers Magazine, once in 2005 and again in a 2016 oral history of "senior" Texas attorneys, in which he related that both his parents were lawyers. "I never thought of doing anything else," he told us. But his dad passed away when Susman was 8, and his mom struggled to return to law in 1949, an era that was not supportive of female attorneys. Susman also contributed to another Super Lawyers article in 2017, dealing with the sharp decline in jury trials. This trend was of particular concern to Susman, who was then executive director of the Civil Jury Project at New York University.
"From a firm perspective, I'll miss most the joy Steve brought to the practice of law and his unrelenting quest for new and better ways to represent our clients and our profession," says Katie Sammons, partner at Susman Godfrey's Houston office. "From a personal perspective, I'll miss his laugh. It could make you smile from rooms away."
Folse also mentions the joy that accompanied Susman: "He found ways—sometimes outrageous ways—of making everything he did fun for himself, and his joy and vitality were contagious.
"He leaves a tremendous legacy as a lion of the bar, but for those of us who knew him and loved him, his legacy goes deeper than that and is more personal. As long as we live, he'll live in our hearts."
Search attorney feature articles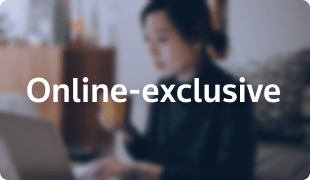 Featured lawyers
Helpful links
Other featured articles
Like his attorney dad, Paul C. Perkins Jr. always finds time for doing good
Five attorneys under 40 talk about their successes and their trials by fire
How Matt Menzer found his 'ohana'
View more articles featuring lawyers
Find top lawyers with confidence
The Super Lawyers patented selection process is peer influenced and research driven, selecting the top 5% of attorneys to the Super Lawyers lists each year. We know lawyers and make it easy to connect with them.
Find a lawyer near you