Postcards from the Edge
Banafsheh Violet Nazari survived the Iran-Iraq War to represent the marginalized in employment law
Published in 2017 Oregon Super Lawyers magazine on July 10, 2017
Updated on July 20, 2017
Banafsheh Violet Nazari has been fighting against marginalization her whole life, and now she's fighting for the marginalized. "If I'm not a plaintiff-side civil rights lawyer, I'm not going to be lawyering," Nazari says. 
Born in Tehran a few years after the Iranian Revolution, Nazari grew up under an oppressive regime, and was bombarded during the Iran-Iraq War. "I'm no stranger to seeing maimed children," Nazari says. "I'm no stranger to bomb shelters. I spent many days in the school's underground bunker while we were getting bombed." 
But she wasn't cowed. "I come from a family where women are strong and vocal," she says. "My mom is the same way. She's very vocal; she's very strong; she pushes back. My grandma, my mom's mom, very much in that same vein." 
She and her mother were able to move to the U.S. before her 10th birthday; but it wasn't the panacea she'd hoped. "Me and my mom, who were members of dominant culture in our country, were unprepared for being members of a non-dominant culture in this country and being subject to discrimination," she says. 
Even Nazari's expectations of what a law degree would do turned out to be far from reality. 
"The decision to go to law school was made with shallow, young-brained thinking—that it would save me and give me a comfortable foothold in the foreseeable economic future," she says. "It is a small, privileged few who make the big bucks."
Because Nazari didn't want to practice at a big firm, and openings at small firms were few and far between, she founded Nazari Law in 2010.
"I wasn't confident in the beginning," she says. "I basically opened up a meatball shop for meatball law: Whatever rolls through the door, you run with it. I needed income. In Oregon, you have to shell out $3,000 immediately to even hand out a business card."
But she had help. "I had to rely quite heavily on the kindness of my fellow female attorneys—straight up," she says. She also joined a small group of young solo lawyers who met monthly. "We would talk about things like, 'What are you doing for your accounting system? Where are you ordering your business cards? Is it worth investing in Google Ads?'" 
Seven years later, Nazari has found her stride in employment law. "I represent people who find themselves on the margins within the workplace, and they're punished for it," she says. "They have a disability and, once vocalized, they're punished. They have a health crisis, they're punished for it. They get injured on the job and now they are no longer whole, so they get punished. They have had their wages stolen from them. … The situation I run into most often is that my clients, out of the kindness in their hearts, will stay and cut the employer slack in the hopes of continuing the employment relationship.
"The fact that I am a person who at a very young age entered the margins and has not been able to leave the margins puts me at an advantage in identifying the systematic oppression that forces folks to those margins," she says. "I can articulate the margin. I can reach them."
Nazari has intentionally chosen less-traditional means of growing her business. "I grow in co-counseling," she says. "I love co-counseling, for example, with an organization like Northwest Workers' Justice Project or with other solo practitioners. Right now, I'm co-counseling on a case against New Seasons, kind of a hoity-toity grocery store."
She sits on the board of Oregon Women Lawyers, the state's largest minority bar organization. "We tackle a lot of different issues, but the bulk of my involvement with that organization is very much about folding the margin into the center." 
Nazari's office is nestled inside of an office suite where other immigrant women of color practice. "I have very few places to retreat to," she says, "so I need to create those spaces." 
Other Featured Articles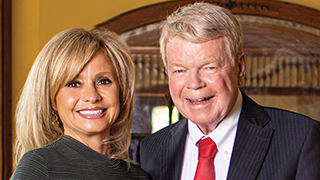 The Bulldog and the Scholar
How Tara Knight and Hugh Keefe became Connecticut's criminal law power couple Featuring Hugh F. Keefe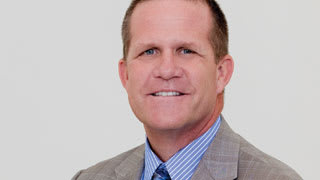 The 26-State Health Care Challenge
Mark Hutchison's fascination with the Constitution led him to the law—and his biggest case yet Featuring Mark A. Hutchison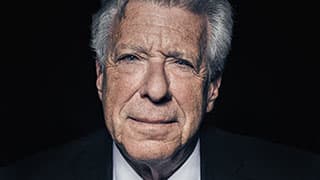 All Out of Bubblegum
Ed Menkin knows his clients want a lawyer "who is bold, who is self-confident, and who is ready to kick some ass" Featuring Edward Z. Menkin