The Receiver
Got a credit union crisis? Call Allan Shine
Published in 2007 New England Super Lawyers magazine on October 23, 2007
Updated on March 3, 2016
In the middle of a winter night, Allan Shine reached for the small pad of paper and pencil he keeps on his bedside table. He scribbled down ideas that had interrupted his sleep. First on the list was a question: Who wasn't doing the right thing? 
"I thought for a minute, and then started writing down lists and lists of names," says Shine, 71, a partner at Winograd, Shine & Zacks, a Providence firm specializing in general business law. Shine is recounting a defining moment of the landmark receivership case in which 45 Rhode Island banks and credit unions were shut down in 1991. A private insurance fund, the Rhode Island Share and Depositor's Indemnity Corporation (RISDIC), ran low on money, and the state responded by freezing $1.2 billion in deposits of more than 210,000 Rhode Islanders—roughly a quarter of the state's population. The Rhode Island Superior Court, with the approval of Gov. Bruce Sundlun, appointed Shine as receiver of RISDIC, tasking him with recovering on claims against officers, directors, accountants, appraisers and attorneys for their roles in creating the credit union crisis.
"When I woke up that night, I started writing. Let's look into accountants. Let's look into directors and investors. Let's look into appraisers. Who were some of the attorneys who consulted on this?" says Shine. The list grew and eventually became the road map Shine and his firm used to assert claims against those involved and recoup more than $200 million for the state. Eventually, all the money owed to depositors was paid back.
The state was deep in crisis when Shine had that sleepless night. But crisis (and sleeplessness) are nothing new for Shine. Since 1961 he's worked on a wide array of federal bankruptcy and state receiver cases, often involving several businesses at a time. "In my first year as a lawyer, I was thrown into running a 600-employee manufacturing company. Our firm was appointed trustee under bankruptcy proceedings. I had to keep the company running, because it had important contracts to supply liquid oxygen containers for the United States government," Shine says. "Managing that company under those conditions was a better education than Harvard Business School could ever be." 
Since then, Shine, who earned his law degree from Columbia University, has represented debtors and creditors, acted as receiver or trustee, and counseled clients on the whole of commercial business law. His deft handling of business snags––including receiverships of a greeting card company, which had $50 million in debt, and a failed retirement community, with over $35 million in debt––has earned him multiple honors. Most recent among them was his induction into the elite ranks of the American College of Bankruptcy in 2004.
Shine is a high-energy man with a wiry, athletic build. Through owlish wire-rim glasses, he offers an earnest gaze and smiles in the manner of a kind neighbor. He leans across the table in the conference room of his downtown office and extends his card. "Flip it over," Shine says. On the back are two characters in Chinese calligraphy and the words "When written in Chinese, the word 'crisis' is composed of two characters – one represents danger and the other represents opportunity." –John F. Kennedy.
"Almost every case has a turning point. I can't tell you how many times I have worked with a debtor, when a debtor's company has gotten into trouble, and the world seems to be collapsing around them," Shine says. "Clients will say, 'You know, Allan, I want to try this.' We'll talk about filing a receivership or a [Chapter] 11. To get to that point, it takes understanding emotions, a little bit of therapy, a little finance, and a leap of faith. At the right time, I will show them my business card, and they will say, 'Oh my God, there is hope!' 
"And when an owner is able to take a company back on a restructured basis, when things work out for everyone involved, there is a great deal of satisfaction for me."
Shine says an increasing number of troubled small businesses are seeking receivership in state courts rather than filing federal bankruptcy, which can take years to resolve and cost substantially more in legal and accounting expenses. A study released early this year by Columbia University shows that Chapter 11 cases are becoming a rarity––dropping by 60 percent from 1991 to 2003. The study notes that less than 20 percent of failing small businesses use federal law to reorganize or liquidate, and Shine has observed the same trend locally. 
Despite the growing distaste for Chapter 11 proceedings, sometimes businesses have no choice. Recently, however, one of Shine's clients had an expeditious and agreeable Chapter 11 experience. In 2004, the Bess Eaton Donut franchise filed for bankruptcy, owing $36 million to creditors. 
"The company had 800 employees and literally ran out of money," Shine says, adding that his firm expedited due diligence through a Web site and a strict schedule, and advertised heavily throughout North America. There was bidding in court, in which the initial bid was raised by $5 million. The Canadian-based Tim Horton's paid $41.6 million for the chain, and a bakery, office building and other assets were sold to bidders for a total of $4 million. The case wrapped up in two months. It was one of the swiftest proceedings in the U.S., Shine says. "What's more, all of the creditors were paid, in full with interest, and Bess Eaton's owner received substantial amounts of equity. It was a grand slam for everyone involved." 
These days, Shine doesn't have many wakeful nights, but he still keeps a pencil and paper at his bedside. He never knows when he'll need to solve another case. 
Other Featured Articles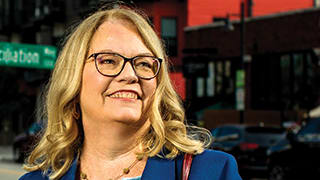 Getting Out of the Way
Laurie Koller helps juries draw their own conclusions Featuring Laurie Koller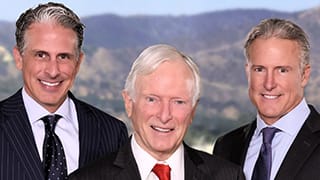 McNicholas & McNicholas & McNicholas
A father, two sons, and letting Rodman be Rodman Featuring Matthew S. McNicholas, Patrick McNicholas, John P. McNicholas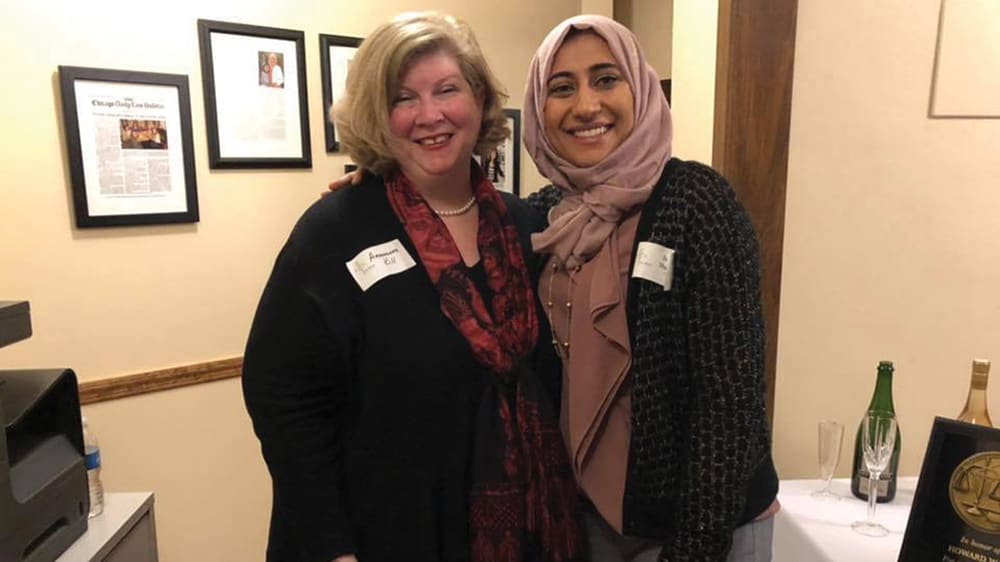 'This Is a Calling'
The many organizations where Annemarie Kill has volunteered Featuring Annemarie E. Kill