Veteran Lawyer
The many stories of former JAG officer Joel Collins would fill a book—and they do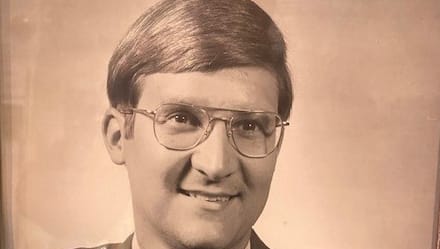 Published in 2023 South Carolina Super Lawyers magazine
By Nancy Henderson on April 21, 2023
Like many young men during the Vietnam War era, Joel Collins needed a plan. "What I wanted to do was go into the JAG Corps, because if I went to Vietnam, that would probably have been the end of me," says Collins, 79, founding partner of Collins & Lacy in Columbia. "That would've put me in the front lines of combat."
He grew up in Chester, enrolled in ROTC in high school, skipped his senior year thanks to stellar SAT scores, then earned a U.S. Army infantry commission upon finishing college. In 1965, he applied for and was given deferral from active duty to go to law school. The strategy worked.
Collins has focused on white-collar criminal and civil litigation defense work for more than 40 years. Friendly and talkative, he never seems to run out of stories, like the one about basking in the attention of the football players as the 5-year-old mascot of the high school where his dad coached; or the time he caused an uproar at West Point by defending a military police officer charged with violating the haircut regulation. These memories, and more, appear in his self-published memoir, The First Fifty Years Are the Toughest, which came out in 2020.
Collins planned to study ceramic engineering at Clemson until an aunt questioned his decision and declared, "I always thought you'd be a lawyer." After realizing she might be right, he switched his major and set out to become a "crusading" attorney, the kind who made a difference.
Other classmates at the University of South Carolina School of Law applied for a coveted JAG post, but only two made the cut. Collins was one of them.
In his first assignment in 1969 at Fort Leavenworth, Kansas, he prosecuted approximately 15 courts-martial cases, including a successful retrial against a defendant charged with murder for fatally stabbing a comrade at a party. "The case was something nobody wanted," recalls Collins, who was just 25. "I had to try it using transcripts instead of live witnesses, and I recruited people in the office to come and play the roles and read the transcripts. Frankly, I felt sorry for the little guy because I didn't think he meant to kill his fellow soldier."
Collins spent a year in Vietnam after all, flying from case to case by helicopter and avoiding enemy fire, handling assault, drug and other cases seven days a week for the U.S. Army Americal Division in Chu Lai. There, he defended a young soldier charged with desertion after leaving his "graves registration" post and making his way to Saigon, where he was apprehended. "He had to match the body parts, arms and legs, and cram them into a big body bag. So he just wandered off," Collins says. "He just couldn't take it anymore."
Collins got the charge reduced to AWOL, saving the defendant from a dishonorable discharge.
It was in Vietnam, not long after the infamous My~ Lai Massacre came to light, that Collins taught his first class, which focused on the Geneva Conventions and the law of warfare. At the start of each one, he asked the new recruits, "If your company commander told you to shoot innocent women and children in a ditch, how many of you would obey that order?" Amid a sea of raised hands, he chided the rookie soldiers, instructing them never to follow illegal orders, no matter who gave them.
In 1970, Collins was awarded the Commendation Medal and Bronze Star. And his boss pulled strings to get him into a small, elite group of JAG instructors at the Military Academy at West Point, New York. Collins spent his last two years of military service there as an assistant professor of law, focusing on constitutional law—one of his favorite subjects in law school—and laying the groundwork for the course he's taught at South Carolina Honors College for the past 14 years.
Upon leaving the Army, he planned to practice law in his hometown. But after hearing that an American firm in Germany was seeking attorneys skilled in court martial defense, he wrote them a letter. "They saw me as a man who could come in and hit the ground running," says Collins, who soon settled into his satellite office in Fürth, Henry Kissinger's hometown.
In 1975, Collins was hired as an assistant U.S. attorney for the District of South Carolina, where he prosecuted white-collar criminal cases, including governmental program fraud and marijuana smuggling, before doing defense work for a Columbia firm. Seeing an opportunity to open his own practice, Collins struck out on his own in 1982 with no health insurance, no guarantees, and a wife and three kids.
The move paid off, and over the years Collins fine-tuned his craft. "[Juries] like a lawyer who is friendly, gregarious," he says. "I do that deliberately, but it comes easy to me, because I do like those people."
His early legal experience in the military served him well. "I knew how to put a case together. I knew how to stand up and talk to a jury. I knew how to cross-examine witnesses. In short, I knew how to try a case."
Despite his legal wins, the most fulfilling part of his career, he says, is that he's favorably influenced so many young people, including his children, two of whom are attorneys.
Each year, he takes his students to Philadelphia, where they tour, among other things, Independence Hall. Afterward, his young proteges often ask, "Professor Collins, what's your favorite thing about today?" His answer is always the same: "Seeing Philadelphia, and the most historic square mile in America, through your eyes."
Search attorney feature articles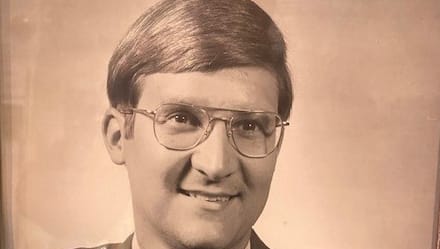 Featured lawyers
Helpful links
Other featured articles
Nicole Aldridge-Henry coaches the next generation on more than just law
Cincinnati litigator Carolyn Taggart takes the sting out of facts that might trip up a jury
His clients — from Big Tobacco to nuclear weapons plants — aren't always popular, but no matter: David Bernick knows how to win over a jury
View more articles featuring lawyers
Find top lawyers with confidence
The Super Lawyers patented selection process is peer influenced and research driven, selecting the top 5% of attorneys to the Super Lawyers lists each year. We know lawyers and make it easy to connect with them.
Find a lawyer near you