Life in the Fast Lane
Hee Jin Chang is South Korea's youngest-ever Olympic swimmer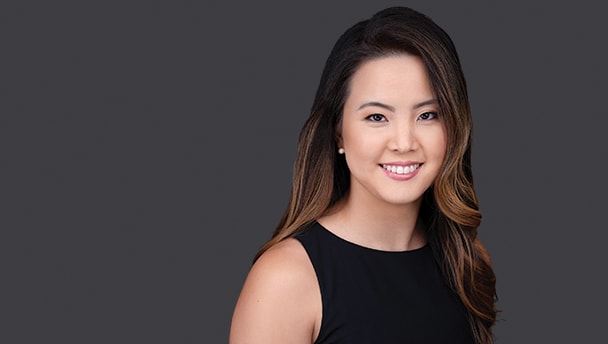 Published in 2023 Texas Rising Stars magazine
By Amy White on March 17, 2023
At 7, there's not much hot cocoa can't incentivize—even heading out into a dark, brutal winter for swim practice. When Hee Jin Chang—the Gordon Rees attorney who holds the distinction of being South Korea's youngest Olympic swimmer—thinks about her early days in the water, it's the hot chocolate she remembers. "Isn't that strange?" she asks. "Being cold, coming out of the pool and having a cup … I still remember how it made me feel."
She wasn't world-class from the start. Yes, she competed in her first Olympics at 14, but at first, Chang says, she was just trying to learn to float. "I didn't step into a pool and immediately excel. These were more drown-proof lessons."
Chang hit choppy waters when her father, a guest researcher for the National Institute of Health, moved the family from Seoul to Maryland. At 9, she didn't understand the language or the culture. Friends weren't instant. When one of Chang's teachers suggested her parents place her in a social environment with kids outside of school, it was back to the pool.
"Swimming was a way to connect without having to know the language, because not much language is required," she says. "You don't have to talk to strategize. Aside from team relays, it's you and the lane. It did the trick of making me feel welcomed and at home."
After another relocation, this time to Boston, Chang's swimming became serious. "I was about 11, competing against 18-year-olds," she says, "and winning."
But the family moved back to Seoul the following year. "South Korea isn't like America," Chang says. "You have to choose your route at a pretty young age. If I'm going to be an athlete, I go to this specific school. Engineer? Teacher? OK, these specific schools."
Chang, however, was not ready to declare her future. She stayed in "normal school," and swam with her local club team until, at 13, she was invited to a "big swim meet." "My parents just said, 'Oh, it's not a big deal. Just swim and see what your times are,'" she says.
Because it was billed as "no big deal," Chang didn't train. She just showed up, and wound up winning both the 50 and 100 freestyle. The meet was a trial for the 2000 Olympics.
"No one told me!" she says. "Looking back, I think my parents were trying to put the pressure off me. They were like, 'We're just going to have fun.' After I won, they said, 'Oh, OK, you're going to the Olympics.'"
Except, before she'd get to Sydney in 2000, she would become the unwitting center of a national debate between South Korean conservatives and progressives. "If you're going to be an athlete, the country really wants you to be a great athlete, meaning you focus on that one thing. 'We will nurture you, support you.' However, if you want to do something else—law, let's say—that's not going to happen, because you're an athlete," Chang says. "But I wanted to continue at my regular school. Basically, I said, 'Great! I would love to go to the Olympics, but I'm not quitting my current school.'"
The Korean Sport & Olympic Committee swiftly kicked her off the team. When the South Korean Ministry of Education found out, it started a national petition, citing the law as antiquated and rooted in communism and socialism. Professors and former athletes advocated for her as well, and both sides duked it out in the media for months. "I felt like I was in The Twilight Zone," Chang says. "Like, 'Am I really here? Is this really happening around me?'"
One month before the Olympics began, the committee reversed its stand, and also quietly abolished its education laws.
At 14, Sydney's Olympic Village was intimidating. "Swimmers are not shy about their bodies. You see these women who are 6'4", 6'5", and with amazing body shapes. They were athletes," says Chang. "Me, I was just a child admiring them, like, 'Oh my God, I used to watch her videotapes trying to figure out my stroke.' Or, 'Oh my God, that's Ian Thorpe, the Australian Thorpedo.' I was starstruck."
Chang says she didn't perform well. "I wasn't disciplined enough. On my flight home, I remember wondering what I did wrong. … It was my poor diet and lack of sleep. I was focusing on other swimmers, and all these countries. There was a lot going on."
Eight years later, she qualified again, this time for Beijing. "In 2008, I just had to recall, 'OK, don't freak out, this is just another swim meet. You did it before. You're going to be fine,'" she says. "I didn't medal, but I did really well on my personal levels and goals. I was very proud."
---
Chang's Olympic Outcomes
| | | |
| --- | --- | --- |
| Olympics | Race | Finish |
| Sydney, 2000 | Women's 50-Meter Freestyle | 41 |
| Sydney, 2000 | Women's 100-Meter Freestyle | 40 |
| Sydney, 2000 | Women's 4×100-Meter Medley Relay | 17 |
| Beijing, 2008 | Women's 50-Meter Freestyle | 31 |
| Beijing, 2008 | Women's 100-Meter Freestyle | 32 |
Search attorney feature articles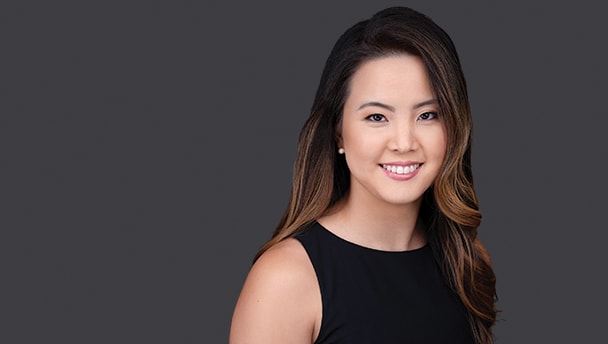 Featured lawyers
Helpful links
Other featured articles
After cancer, Scott Lundberg became Iron Man 
In 50 years, Flint Taylor has battled Nazis, the KKK, police and the FBI, and he's still standing
Proud Usahacharoenporn dealt with isolation through art
View more articles featuring lawyers
Find top lawyers with confidence
The Super Lawyers patented selection process is peer influenced and research driven, selecting the top 5% of attorneys to the Super Lawyers lists each year. We know lawyers and make it easy to connect with them.
Find a lawyer near you