No. 1 Draft Pick
John Zydron went from being a rural kid with big dreams to having a star pinned on his shoulder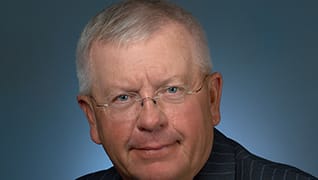 Published in 2023 Virginia Super Lawyers magazine
By Amy White on April 26, 2023
When he considers what it was like to wear the U.S. Army uniform for so many years, retired Brigadier Gen. John E. Zydron doesn't immediately go to doing tours of Germany and Egypt. Nor to dodging air-defense systems over the Middle East in a Black Hawk helicopter, nor even the years spent overseeing civil military affairs across Eastern Europe. It's a much quieter moment that comes to mind. In fact, it's a moment that occurred after he took the uniform off.
Not long after Zydron's retirement in 2003 from a 32 ½-year military career, a cousin in his 20s was shipping out to Afghanistan. At the young man's going-away party, Zydron thought about his own first deployment.
"It's scary," says Zydron. "So I went up to him and I took one of the stars that I bore and I gave it to him. I said, 'Look. Things are going to get tough where you're going. You're a long way from home. It don't make a difference how much money or influence you got: When you're there facing the enemy, it's just you and him. You're gonna get scared out there. But I went through that, and I'm here. I started at the bottom and now I'm at the top. When you're scared, when you feel like you can't go any further, you pull out this star and you look at it and know you're not alone.'"
It's the kind of reassurance Zydron, a personal injury lawyer with The Zydron Law Firm in Chesapeake, wishes he'd been on the receiving end of on Dec. 1, 1969. That's the day he and a few friends had gathered to watch the Vietnam draft lottery on TV—the United States' first draft lottery.
"At the time, I was headed to law school," Zydron says. But one pull of a ping-pong ball later, Zydron's plans were no longer his own. "The first ball pulled was September 14th—my birthday," he says. "The first draft pick. I couldn't believe it was already over for me. I can still see the ball being pulled out to this day."
For the next year, he wound up in various locations for the National Guard; then he worked in the personnel section for an air defense unit. "That really was an important lesson I took with me into the law: understanding records, how to read them, and their value," he says.
He enrolled in Officer Candidate School, became a second lieutenant and got accepted into law school, graduating in 1977. "I switched to JAG," Zydron says. He continued to climb the ranks, from first lieutenant to captain to major to lieutenant colonel, before retiring as a brigadier general. Zydron also served as an assistant commonwealth attorney before going into private practice.
Starting in 1992, he served for 18 years as a substitute judge for the courts of the 1st Judicial District of Virginia. Along the way, he also earned the U.S. Legion of Merit medal, the Virginia National Guard Bronze Star, the U.S. Meritorious Service Medal, the U.S. Army Commendation Medal, and the U.S. Army Achievement Medal.
"It really all comes down to continuing to build, block after block," he says. "But what I'm most proud of is how I ended my career in the service."
As a boy growing up on a farm, Zydron spent time with relatives and family friends who were in the Army. "One became an E5 sergeant; one or two would be a lieutenant," Zydron says. "And I thought, 'Man, if I could just do that, that'd be somethin.' And at the end of the day, this farm boy traveled all over the world and got a star pinned on his shoulder as a brigadier general."
Many lessons learned through his years of service were building blocks for his law career, from peeling onions and potatoes in the mess hall—"the kind of work that builds character and discipline," he says—to leading a platoon as a second lieutenant.
"You've got the welfare of almost 30 men on your hands. You are in charge of them: You gotta make sure they eat, make sure they get clean, make sure they learn and have a path forward," Zydron says. "If you talk to my clients, that's what I do for them. You don't just lawyer through a personal injury trial: You stay. You make sure, after someone has been real messed up in a car accident or other accident, that they're set up with a way forward. The work doesn't just stop at a verdict."
Search attorney feature articles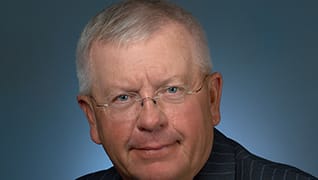 Featured lawyers
Helpful links
Other featured articles
How the $1.1 billion Surfside condo collapse case settled so fast
Beth Terrell takes on cases and causes for those without a voice
Jack Schulz wants to litigate cases that make you put down your cup of coffee
View more articles featuring lawyers
Find top lawyers with confidence
The Super Lawyers patented selection process is peer influenced and research driven, selecting the top 5% of attorneys to the Super Lawyers lists each year. We know lawyers and make it easy to connect with them.
Find a lawyer near you