How long will I lose my license after a DUI in Pennsylvania?
Sponsored answer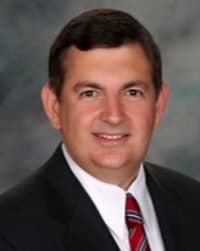 Contact me today
Answer
If you plead guilty to a first-offense DUI in Pennsylvania, you are subject to loss of license for one year. You will still be able to drive during all or part of your license suspension period if you install an ignition interlock device on your vehicle.
The penalties are even more serious for repeat DUI offenses or driving while your license is suspended for a prior DUI. Contact an experienced DUI attorney immediately. You need skilled and aggressive defense to respond to the criminal charges and the loss of driving privileges.
The length of suspension depends on the offense
A first-time DUI triggers 12-month license suspension if your blood alcohol content was .10 or higher. Many first offenders are eligible for ARD (accelerated rehabilitative disposition), which avoids jail time and decreases license suspension to 30 or 60 days.
A second or subsequent DUI is subject to license suspension for 12 or 18 months. You cannot drive at all for the first 6 months, after which you can drive only if you install an ignition interlock.
Refusing the chemical test (breath or blood sample) automatically triggers 12-month license suspension. You can appeal your suspension for refusal by requesting a hearing within 30 days.
Underage drivers (under age 21) are subject to 12-month license suspension if they are caught with any alcohol in their system while driving. They can drive with an ignition interlock after serving 6 months of suspension.
What is ignition interlock?
A breathalyzer-type device is attached to your steering column. You must blow into the device every time you get behind the wheel. If the machine detects any alcohol in your breath, the ignition interlock will prevent the car from starting.
Do I have to get an ignition interlock?
Yes, if you want to drive. Under the old law, you could get restricted privileges to drive only to work or school. There is no more work permit. Ignition interlock is the only option. The good news is there are no restrictions on where and when you can drive. The bad news is that you pay the costs of the interlock device – $175 for installation plus $75 a month for the duration of your suspension.
What happens if I drive with a suspended license?
This is a serious offense with bad consequences. If the person is driving while their license is suspended for a DUI-related reason – known as 1543(b) – they can be sentenced to 60 days in jail. If the person is driving drunk while under suspension for a prior DUI, they face an automatic 90 days in jail, plus all the other consequences of a repeat DUI.
Before going to court on a DUI or suspended license offense, you should consult an attorney. An experienced DUI defense lawyer can explain where you stand and explore strategies to get your case dismissed or the charges reduced. With your driving privileges, freedom and employment prospects on the line, the attorney you hire should be qualified and prepared to challenge your DUI at trial.
Disclaimer:
The answer is intended to be for informational purposes only. It should not be relied on as legal advice, nor construed as a form of attorney-client relationship.
Other answers about Criminal Law
A clean record is important in the modern world, where criminal background checks are more common than ever. Almost any job these days requires a …Sponsored answer by Matthew M. McClenahen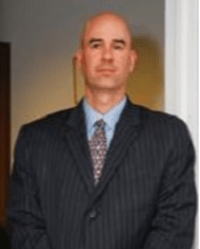 The short answer is, "No." If you talk to the police after an arrest, you are far more likely to hurt your case than to help yourself. The …Sponsored answer by Eugene L. Souder, Jr.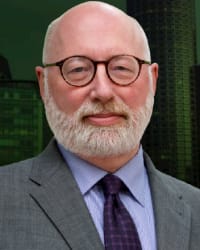 It could be very important. When a criminal defendant has a mental health condition or a history of such conditions, it can help explain what …Sponsored answer by J. W. Carney, Jr.
Contact me
Required fields are marked with an asterisk (*).
To:

Steven E. Kellis
Super Lawyers:

Potential Client Inquiry