What to Know About Dog-Bite Cases in California
Be compassionate, make sure everyone is OK, and carry proper homeowners or renters insurance, says an animal law expert
on November 18, 2021
Updated on November 19, 2021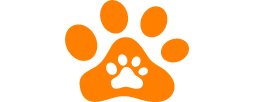 John Montevideo, an animal law attorney in Irvine, California, represents victims in dog-bite cases, but he has advice for everyone who is unfortunate enough to be involved in the often chaotic moments of a dog-bite attack.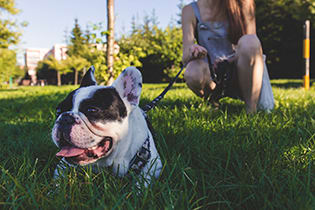 "No matter whether you own a dog, whether you're the one that's attacked by the dog, or there's more than one dog in the mix, the first thing you need to do is just pause and make sure everyone is OK," he says. "Secure the situation. Get any dogs away and secured. Get immediate medical attention to anyone who needs it. That's the first thing everyone should do."
For dog owners, he adds, "One of the best things you can do is be compassionate. Be a human being and make sure [the dog-bite victim] is OK, and mean it. Because if you don't, if you're defensive and blame someone out of the gate, well, it's not going away more than likely, and it only makes you look bad."
For dog-bite victims, he adds a similar reminder. "Most people don't want their dog to harm somebody, and most people don't think their dog will harm somebody."
Sometimes the medical need in a dog-bite attack is obvious. Montevideo has had cases where victims have literally lost noses or ears. He had a case where two Great Danes set upon a young girl. "She was attacked all over her body, head to toe. She ended up in the hospital with emergency surgery and had multiple surgeries following that," he says.
Then there are the cases where the medical need is less obvious—where the wound, Montevideo says, doesn't always tell the story. He is currently representing a nurse who was bit between her thumb and pointer finger. It looked minor, he says, but "it was a deep puncture wound that ended up tearing up the ligaments in their hand." The nurse couldn't grip, couldn't do her job. She had to miss work.
Then there are post-traumatic psychological issues arising from dog attacks, which aren't nearly as linear as orthopedic issues, Montevideo says, and are often tougher for people to acknowledge. "Many times they're ashamed of it," he says. "They feel like they should be fine." He talks about the telltale signs of trauma. "Are you having nightmares? Are you having anxiety, where you're stressed and your heart is beating faster and you can't sleep? …  Are you jumping every time you hear a dog bark or even heavy breathing?"
Most victims get in touch with Montevideo within a few days of the attack, and there's a general two-year statute of limitations in California for filing such cases. "If you're a minor, that doesn't toll until two years after your 18th birthday," Montevideo adds. "And if there's a government entity that owned the dog, or is responsible for the dog, or was in control of the dog, that's a six-month statute. Just like any other government claim, you have to file that claim on the government claim form appropriate for that agency."
In the state of California, dog owners are strictly liable—meaning legally responsible—in dog-bite cases, which is why cases tend to settle rather than go to trial. "Now there are defenses that come along with that," Montevideo says. "Obviously, if there's someone that's taunting a dog, that's going to come out. But I'll be honest with you, most people aren't taunting dogs."
Animal bite attorneys, like personal injury attorneys generally, work on contingency, meaning they don't charge anything up front but get a percentage of the settlement—usually between 33% and 40%. The advantage to this fee structure, Montevideo says, is "there's no discrimination as to who can afford us. Anybody can afford us."
As for who pays? Usually it's the dog owner's insurance company, via their homeowner's or renter's insurance policy. This tends to be true even if the attack took place outside the home—say, in a public park. And if the dog owner doesn't have adequate insurance? "Then it's personal assets," Montevideo says. "Sometimes it's both. Sometimes folks are underinsured even though they have more than enough assets—and when I say that, I mean an exorbitant amount. It's not prudent to not have that kind of coverage. So sometimes we have to go a little further."
Prudent is one of Montevideo's watchwords. "Our focus is around responsible dog ownership and how we can help in that process. And part of that is not only training and loving and caring for your dog," he says, "but it's also being prudent to know that things can happen when you least expect it. Part of being prudent is having renters insurance or homeowners insurance to cover your dog so in case something does happen you can look someone in the eye and say, 'I'm going to make this right and try to put you back to the way you were prior to this happening.' And, with your insurance, you can do that for them."
---
If you would like to learn more about this area of the law, please see our animal bites overview or reach out to a reputable animal bites attorney in California
Other Featured Articles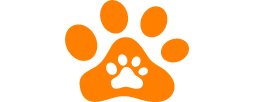 Animal Bites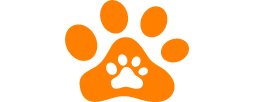 Animal Bites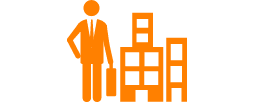 Employment Law - Employee