About Benjy Schirm, J.D.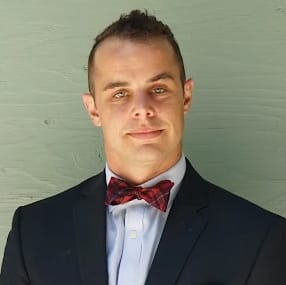 Benjy Schirm, J.D.
Articles written
147
Benjy Schirm is a storyteller, writer and advocate. He attended the University of Iowa as an undergrad, worked as a theater artist, and went on to earn a J.D. from Western Michigan University so he could take his storytelling from the stage to the courtroom. He has contributed to legal publications in Minnesota, and is a North Star Lawyer, full-time public defender serving Rice County, and on the 4th District Ethics Committee as an investigator.
Articles written by Benjy Schirm, J.D.
And how to avoid being a Ponzi scheme victim
In 2017, 58 years of jail and prison time were handed out to perpetrators of 18 Ponzi schemes in the United States. In 2016, statistics showed that 59 Ponzi schemes were uncovered, totaling more than $2.4 billion in losses. The operators of these schemes often target highly educated people with disposable incomes. Unsophisticated investors, with their large amounts of capital, are the ideal bait for these fraudsters. What Is a Ponzi Scheme? Named after Charles Ponzi, a 20th century swindler, a …
How to erase a criminal history and improve background checks
When you're charged with a crime, your life has changed forever. The ramifications of even having a criminal charge alleged against you can affect your ability to be employed, manage your credit score or find stable housing. Often, after the difficulties of the court system have passed, citizens assume that the problem has been solved. In reality, this could be just the beginning. Is There Anything That Can Be Done? Yes. There is a process in Minnesota called expungement—which is also known …
What can employers do when two employee requirements conflict with each other?
Two people work in the same office. Sandy enjoys the company of her service animal, Max, who leads her safely around the office. Brad, however, is deathly allergic to dogs. Both employees have cubicles in the same office, and are now stuck in a difficult situation. How can a small company employer reasonably accommodate both workers, and stay on the right side of employment laws? What Does the Law Say? Laws prohibit employment discrimination based on a disability, and employers are required to …
The state legislature created a registry to inform its citizens and protect its animal residents
From emotional damages to pet trusts, the law has made some significant strides in recent years to better establish and recognize animal rights. In May 2015, Tennessee made history when its state legislature passed the Animal Abuser Registration Act, making it the first state to track people who have been convicted of an animal abuse crime. In addition to providing citizens with the ability of searching potential abusers in their area (not unlike sexual offender registries), one of the hopes of …
If a child gets hurt playing on your property, you could be responsible for their injuries
Parents want their children to have a great home. If they have the means, who doesn't want to install a swimming pool, buy a trampoline, build a treehouse, or erect a skateboard ramp in the backyard? It may sound nice, but thanks to the attractive nuisance doctrine, parents may be opening themselves up to liabilities despite their good intentions. What is the Law? The doctrine allows a child to file a lawsuit and seek damages if they were hurt on someone else's property—even if they …
What happens if I violate the terms of probation?
Sentencing hearings come at the conclusion of criminal cases. If an alleged charge becomes a guilty verdict at any point in time throughout a case, it becomes the job of the judge to determine the proper sentencing. The penalties that can be levied include jail or prison time, as well as fines. There's also probation—an attempt to ensure that a person will not commit the same, or a similar, crime again. What Is Probation? Probation is a set of rules, or prohibitions, on the actions of a …
Tips for property owners when fans and demonstrators turn destructive in Pennsylvania
After the Eagles won the Super Bowl, "Fly, Eagles Fly!" became a battle cry. Couches blazed in flames, and cars were flipped. The riot police were called in to break up the mobs, as fans and gallivanters looked on. A city full of people celebrating is a wonderful thing, but when things take a turn, riot damage to properties and personal injury can occur. Who Pays for Order To Be Restored? Firstly, insurance companies, pay for property damages and injuries. In most instances, the property …
Who needs one, what needs to be in it, and what if I already have one in Georgia?
As people age, there is a finite amount of time in which they can continue to manage their medical decisions, financial affairs and more. After that point, it can be difficult for a third party to make certain decisions on their behalf. And for good reason: Banks and other financial institutions must protect the assets of their customers from fraudulent claims. The legal document needed to authorize another person to manage another's personal affairs is called a Power of Attorney (POA). A …
Medical professionals and opioid users need to know the dangers
According to data from the Centers for Disease Control and Prevention (CDC), more than 560,000 Americans died from an opioid-related drug overdose from 1999-2020. 75 percent of fatal drug overdoses involved an opioid in 2020. And in 2021 alone, 4,522 Pennsylvanians died of an opioid overdose. In short, the opioid epidemic is a dire public health situation. "Clearly something needs to be done," says NiaLena Caravasos, a criminal defense attorney in Philadelphia. "It's myopic and naïve …
Privacy concerns and the law in Illinois
An incredible night is coming—prom, the party of the year for many young people, and a boon for retail shops everywhere. As promgoers seek out the perfect suit or dress for their special night, they wade into clothing store dressing rooms to try on the possibilities. Unbeknownst to them, fitting rooms may be watched by security cameras. And the use of cameras may be perfectly legal. What Laws Are in Place for Our Protection? The Federal privacy law that governs these actions is the Video …
Find top lawyers with confidence
The Super Lawyers patented selection process is peer influenced and research driven, selecting the top 5% of attorneys to the Super Lawyers lists each year. We know lawyers and make it easy to connect with them.
Find a lawyer near you