About Benjy Schirm, J.D.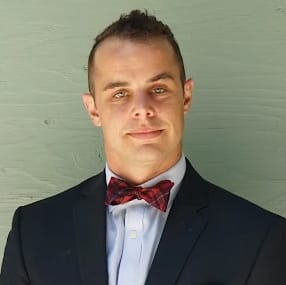 Benjy Schirm, J.D.
Articles written
147
Benjy Schirm is a storyteller, writer and advocate. He attended the University of Iowa as an undergrad, worked as a theater artist, and went on to earn a J.D. from Western Michigan University so he could take his storytelling from the stage to the courtroom. He has contributed to legal publications in Minnesota, and is a North Star Lawyer, full-time public defender serving Rice County, and on the 4th District Ethics Committee as an investigator.
Articles written by Benjy Schirm, J.D.
Think twice about texting that winky face in California
In today's fast-moving world, we want to say whatever we can as fast as we can. This means we often employ truncated spellings of words and entire phrases, as well as the use of emojis—those pictures of emotions and objects found on nearly every device and social media platform. "Emojis are interesting because context creates the message," says Santa Monica attorney Jon Pfeiffer. "The ways in which you communicate with your friends may have different meanings to someone outside of …
How to deal with noisy neighbors in California when reason and police intervention aren't helping
You've just settled down for a long winter's nap, when out on your lawn there arose such a clatter. You sprang from your bed to see what was the matter; when what to your wondering eyes did appear, but a neighbor having a rager in full camo gear. Noise disruption is a serious issue for some. Beyond being annoying, it can deprive you of sleep, impact loss of hearing, increase stress levels and has even been linked to heart disease. As your blood pressure continues to rise in accordance with …
The attorney-client relationship consists of confidential communications
Being charged with a crime is incredibly stressful, and it's hard to know who to trust when it comes to legal advice. Most of the people a defendant encounters after being arrested are not looking out for their best interests. But a defense attorney, and their legal services, can be the exception. Christie A. Moore is one such lawyer—at Dentons Bingham Greenebaum in Louisville—who handles white collar criminal matters, sometimes for clients from abroad. "There are some specific concerns …
Legal tips to fight back against Minnesota porch pirates
With the rise in online shopping—and thus package deliveries—there has been a rise in package theft from people's front porches. In 2016 alone, there were 25.9 million packages reported as delivered and stolen. So, legally speaking, what are the rights of a customer who is receiving a package from a delivery company? Whose responsibility is it to ensure full delivery, and who pays for a stolen package and missing mail? What Is the Law? There are various options of liability when one is …
A more collaborative, and often cheaper, way to resolve legal conflicts in Pennsylvania
Words matter. What we say to one another can provoke anger, and the situation can soon become unmanageable. Figuring out divorce, end-of-life, or parenting issues can draw up the most intense emotions from even the most placid of people. This is where mediators come in—skilled professionals in collaborative law. "As a mediator, you have to be comfortable with people's conflict. Sitting in the fires of conflict, we are able to get everything on the table. We follow people's conversations …
What families should consider before building their numbers through surrogacy
Nearly 20 percent of married women in the United States ages 15 to 49 have difficulty getting or staying pregnant, according to the CDC. Infertility may be due to biological issues on behalf of the male or female. For couples wishing to have families, these statistics are hardly a comfort. For a growing number of families in the United States, infertility is being combatted with surrogacy laws. But if you choose the surrogacy journey, consider what the law has to say about it. What Do the …
Legal Oregon marijuana growers may be violating a long-standing water law
The amount of water used to grow a single marijuana plant varies with each grower, but a large growing operation can use a substantial amount. As more farmers enter the marketplace, that means more water use. In many places in the United States, you have a right to use all the gallons of water you would like as it passes through your property. In Oregon, however, this isn't the case. What Water Supply Laws Are in Place in Oregon? Oregon's water ownership laws operate under a system called …
Ways to lessen the burden of a criminal offense and sweeten a plea deal
The most common question asked by a defendant before a trial is, "How much time am I looking at?" The potential length of a sentence can often dictate the next course of action, including a plea deal. Being aware of the processes used to determine jail time can help you make a more informed decision on whether the deal is worth pursuing. Sentencing Guidelines The Michigan sentencing guidelines generally give a person an idea of what they face in the criminal justice system. Each crime has a …
A Georgia personal injury attorney can help with your beef. Literally.
Every once in a while you see it in your timeline or on the news: Someone has found an atrocious substance in their food. Some of these objects have included mice, human fingers and condoms. It leads to wonder what laws are in place to protect these consumers. What Are the Laws in Georgia? If you are injured by a foreign body in your food, whether due to the faults of a food manufacturer or from the food preparers, you may be able to recover for your injuries. Successful suits have occurred …
But that may be changing
More than six million Americans are not allowed to vote because they have felony convictions. Many convicted felons have successfully served their sentences and completed any probation and parole requirements. Yet, they are not allowed the basic rights of citizenship in the United States—the right to vote. Why? The Florida Constitution allows the governor to grant or deny clemency to Floridians wishing to restore their civil rights. The law in Florida currently states, "When a person is …
Find top lawyers with confidence
The Super Lawyers patented selection process is peer influenced and research driven, selecting the top 5% of attorneys to the Super Lawyers lists each year. We know lawyers and make it easy to connect with them.
Find a lawyer near you