Can You Sue for Contracting an STD?
Georgia has created safety nets for its health crisis victims
on January 18, 2018
Updated on January 27, 2023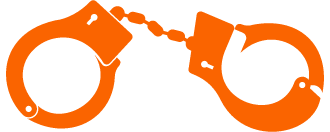 In 2016, the Center for Disease Control (CDC) labeled Georgia as the fourth "most sexually diseased" state in the nation. Its studies show that one in every 51 Georgians will contract HIV during their lifetime, making it the second-worst state for risk of infection. Nationwide, the CDC reports, half of gay black men and a quarter of gay Latino men will contract HIV/aids if infection rates stay the same. And with the proliferation of dating apps like Tinder and Grindr, the numbers may get worse.
Regardless, Georgians are at risk and should know their legal recourse, should they face the mounting costs and damages of contracting a sexually transmitted disease.
What Laws Are in Place To Help?

Georgia's legislature criminalized the act of intentionally or recklessly infecting someone with HIV or hepatitis as a felony. The intentional or reckless transmission of an STD infection from sexual contact may be charged under the Georgia assault statute. The most important piece of the law is that the person knowingly acted, or that they knew they were infected with HIV or hepatitis and did not disclose that to their partner. It is not a crime if an infected person discloses their disease to their sexual partner and then the partner is infected.
Under Georgian law, one may sue for negligence in transmitting an STD as well. While there may be criminal charges brought against a silent partner, actually recovering damages for their misdeeds would need to happen in a civil court. To do so, it must be shown that the partner had a duty to disclose their STD status, a reasonable person would have not had sexual intercourse without informing their partner of that status, and that a partner breached that duty by not disclosing that information.
You must also prove damages in order to pursue a negligence claim in this area. One must prove long-term debilitating damages and pain and suffering to their person. If there is a treatment to the disease, such as herpes or chlamydia, long-term damages are unlikely, but you may be able to prove emotional distress and extreme lifestyle changes. The Georgian legislature has made it clear that HIV and hepatitis are actionable and likely to require long-term care and thus damages are possible through a personal injury lawsuit.
There are also civil lawsuits for sexual battery and fraud that may be pursued in attempting to recoup your damages and medical bills from an incident of this nature. Battery suits may be brought even when the sexual activity was consensual because, as a partner consented to, they didn't know they were coming into contact with an STD. Suing for battery requires that the partner knew or is likely to know that they have an STD and went forward without disclosure. Fraud suits require that the partner failed to disclose their disease in order to have intercourse.
What Should I Do With These Options?
The best thing you can do in any of the aforementioned situation is inform local law enforcement and to seek out the services of a reputable personal injury attorney to make sure that your future is secure and that others aren't victimized by the same partner.
For more information on this area of law, see our overviews of personal injury and sexual abuse.
Other Featured Articles
Understanding types of abuse and your legal options