About Jim Walsh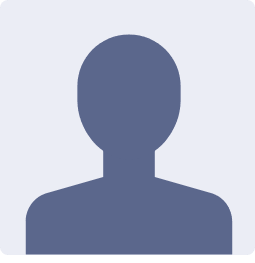 Jim Walsh
Articles written
70
Jim Walsh is an award-winning author, journalist, writer, and songwriter from Minneapolis. An alumnus of the University of Minnesota School of Journalism and Mass Communication, and a John S. Knight fellow at Stanford University, his work has appeared in Rolling Stone, The New York Times, the St. Paul Pioneer Press, and many other publications. He is the author of The Replacements: All Over But the Shouting: An Oral History; Gold Experience: Following Prince in the '90s; and Bar Yarns and Manic-Depressive Mixtapes: Jim Walsh on Music from Minneapolis to the Outer Limits.
Articles written by Jim Walsh
Sheree Hoffman accentuates the positive—even about her battles with cancer 
Sheree Hoffman has been diagnosed with breast cancer twice, necessitating a lumpectomy, infusions, radiation therapy, diagnostic ultrasounds, mastectomy and breast reconstruction, as well as drastic changes to her life and family law practice in Memphis. But you'd never guess it from the optimistic lilt in her voice. "Honestly, I was one of those people who was lucky to be born with a positive attitude," she says. "I really mean that. I don't concentrate on the negative, always …
What to expect from a personal injury claim
Over the course of her 40-year legal career, Cheryl Eisberg Moin has seen "every kind of accident and every kind of legal problem." When it comes to motor vehicle accidents, the personal injury lawyer and partner at Hill & Moin in Manhattan advises going to urgent care or the emergency room if there's any thought they might be injured—and even if they're otherwise cautious due to the pandemic. "People don't like ambulances, and we've seen a lot of people who will refuse …
How to do it, with help from an estate planning attorney
For parents and other caregivers, creating a trust for a child or adult with special needs can bring peace of mind and security. But setting one up is more difficult than a basic trust fund. "We have a phrase at our practice: 'planners win,'" says Moira Laidlaw, a certified elder law attorney with Hollis Laidlaw & Simon, who handles trusts and estates, Medicaid planning, and special needs planning. "It's particularly true in the area of special needs planning. Because when …
The children of Sheldon Flanzig rep injured cyclists
Growing up as the children of prominent personal injury lawyer Sheldon Flanzig, Dan and Cathy Flanzig heard plenty of stories about people and their problems—and the attorneys and laws that helped them. "Our dinner conversation every night was about his cases," Dan remembers. "He was very dedicated to his job. He was at his office at six o'clock in the morning and came home at seven o'clock at night. He managed seven attorneys and hundreds of files by himself. Pretty impressive. …
Marc Schechter grew up idolizing Jefferson Airplane; now he reps them 
Growing up in Toms River, New Jersey in the 1960s, Marc Schechter was about as far from California's psychedelic rock scene as an East Coast kid could get. But the radio provided a window to that seminal era—and to one San Francisco band in particular. "The first thing I heard on the radio that really caught me was the lead guitar solo at the end of the song 'Somebody to Love' by the Jefferson Airplane," says Schechter. "I remember thinking how cool that sounded. I went out, …
Janet Stellpflug on launching a firm during an unprecedented global pandemic
After building a career in commercial litigation that included stops at a couple of large local firms, Janet Stellpflug was ready to live the dream of launching her own firm. One of the first steps: signing a 10-year lease in a downtown Minneapolis office building. The only problem? This was in March 2020. "We were trying to start on June 1," she says. "They couldn't get the office built out the day it was supposed to be because the furniture manufacturer was shut down, carpet was …
Kelly Engebretson keeps it cool on the ice
"For the longest time, I thought bandy was broomball," says Kelly Engebretson. "I thought you couldn't wear skates, and I wasn't interested in a sport where I can't glide." A former college hockey player and a member of the Women's Hockey Association of Minnesota (WHAM), Engebretson soon received a crash course: larger rink, 11 players on each side, ball instead of a puck, and yes, skates. "I had a couple of WHAM friends who played bandy, and in 2014 they said they were going …
How Vildan Teske defends the rights of U.S. military service members
In 2013, the National Association of Consumer Advocates reached out to Vildan Teske, asking if she would testify at a U.S. Senate Judiciary Committee about the impact of forced arbitration on consumers' and service members' rights. The request came shortly after she had represented a member of the military whose home was being foreclosed on as he deployed. The lender was in clear violation of the Servicemembers Civil Relief Act, which provides foreclosure protection to those on active …
The LA Lawyers Philharmonic measures time by the director's beat rather than in six-minute increments
The 80-member Los Angeles Lawyers Philharmonic and its offshoot choir and big band, which have been entertaining people in theaters, churches and halls since 2011, is where "lawyers, judges, law students and legal staff meet in harmony," according to the group's website.  OK, mostly in harmony.   For Erin Prouty, an estate planning and probate attorney at Hoffman Sabban & Watenmaker, who plays flute and piccolo, the first difference she noticed between this orchestra and others was …
James McLaren on overseeing the expansion of Graceland
Catalytic. It's one of James McLaren's favorite words, used to describe almost any project he's working on. McLaren uses it, for example, when discussing his latest client—the King of Rock 'n' Roll. "I was an Elvis fan," he says. "Getting to work on this project at Graceland really means something. … He was the catalytic person in changing music. Blues and rock 'n' roll and soul all came out of here—Memphis." A partner since 2006 at Adams and Reese, McLaren is part …
Find top lawyers with confidence
The Super Lawyers patented selection process is peer influenced and research driven, selecting the top 5% of attorneys to the Super Lawyers lists each year. We know lawyers and make it easy to connect with them.
Find a lawyer near you