About Jim Walsh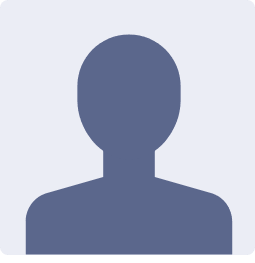 Jim Walsh
Articles written
70
Jim Walsh is an award-winning author, journalist, writer, and songwriter from Minneapolis. An alumnus of the University of Minnesota School of Journalism and Mass Communication, and a John S. Knight fellow at Stanford University, his work has appeared in Rolling Stone, The New York Times, the St. Paul Pioneer Press, and many other publications. He is the author of The Replacements: All Over But the Shouting: An Oral History; Gold Experience: Following Prince in the '90s; and Bar Yarns and Manic-Depressive Mixtapes: Jim Walsh on Music from Minneapolis to the Outer Limits.
Articles written by Jim Walsh
Shaimaa Hussein goes the extra mile for refugees and asylum seekers
Shortly after Donald Trump implemented his Jan. 27, 2017, travel ban of seven Muslim-majority countries, Shaimaa Hussein and her colleagues at Willkie Farr & Gallagher heard—via a faculty member of the Fordham University law school—the story of Alma Kashkooli, a 12-year-old Iranian girl who desperately needed timesensitive eye surgery. Alma's mother, Farimah, was studying law at Fordham on a student visa. She and her husband had already scheduled their daughter's surgery at a …
How to build a thriving alcohol practice before last call
Call Michael Madigan the anti-Andrew Volstead. In 1919, Volstead, a Minnesota congressman and chairman of the House Judiciary Committee, shepherded the Volstead Act, aka the National Prohibition Act, aka the 18th Amendment to the Constitution, through Congress. It was enacted "to prohibit intoxicating beverages" and "to regulate the manufacture, sale, or transport of intoxicating beverages." Didn't take. One hundred years later, Madigan is on the forefront of an industry still …
John Mancebo makes a connection on the way to Ice Hockey in Harlem
John Mancebo, an employment and personal injury lawyer at Tressler in New York, immigrated to the U.S. at the age of 8, and quickly became enamored of a sport that wasn't exactly big in his native Dominican Republic: ice hockey. A New Jersey Devils fan, Mancebo played in high school, and as an adult volunteered as a coach for Ice Hockey in Harlem, a 31-year-old nonprofit that introduces city kids to the game. Mancebo is featured in the latest issue of New York Super Lawyers magazine. I was a …
"Motorcycle Mike" Levine's goal is to educate every biker in New York
Growing up on Long Island, Mike Levine was forever changed by the sight of the Nassau and Suffolk County police motor units as they cruised parades and escorted dignitaries.  "I always thought motorcycle cops were the coolest human beings alive, riding around on Harley-Davidson motorcycles all day long, pulling over bad guys," says Levine, a plaintiff's personal injury attorney at Rappaport, Glass, Levine & Zullo. "In New York, they did and do ride Harley-Davidson Road Kings, so I …
Why John Mancebo cannot not succeed
Childhood friends, John Mancebo feels, would find it funny that he wound up playing ice hockey. "The closest I had come to snow before moving to the U.S.," he says, "was the frost that would accumulate in our freezer." Thirty years ago, Mancebo's family moved here from the Dominican Republic. He is now a 38-year-old husband, father and labor employment attorney at Tressler who spends his spare time volunteering—all for one very good reason. "My mother: Benita Patino," he says. …
How Karla Vehrs helps the most vulnerable of immigrants
In 2004, Karla Vehrs was in the first months of an internship with the refugee and immigrant program at the Minnesota-based Advocates for Human Rights when she was introduced to a family from Africa whose harrowing tale still haunts her—and which inspired the Appleton, Wisconsin native to represent immigrants on a pro bono basis for the last 12 years. "I spent many hours talking with one of the family members about the many horrific things that she had never shared with anyone," says …
When politicians pick campaign songs, songwriters pick Lawrence Iser
Five years ago, Lawrence Iser took his adult sons, Zach and Andy, to the National Archives in Washington, D.C., to make a point about Iser's work as an intellectual property litigator, and theirs as, respectively, a music agent and a television script writer.  "We were in town for a wedding," says Iser, a managing partner at Kinsella Weitzman Iser Kump & Aldisert in Santa Monica. "And I wanted to show them the Constitution, which is just sitting there in a display case. So I go, …
New York City attorneys share insight on the two types of law
A majority of states, including Texas, Kentucky, Florida and Ohio, have controversial stand-your-ground laws that allow the use of lethal force. Only about 13 states, including New York, have the lesser-known duty-to-retreat laws as their self-defense laws.  "I actually think that the stand-your-ground laws are more consistent with the law of the jungle, which is my view of human nature," says Marc A. Fernich, a Manhattan-based criminal defense attorney with a solo practice. "The …
Four Missouri attorneys weigh in
You've been injured. How do you find a good lawyer? How much does it cost? Do you even have a case? We asked these questions and more to a few of the state's top personal injury attorneys. Research Lawyers in Your Area The first step, as with many things, is research. "There is so much information about lawyers and law firms available on the web, through social media and advertisements, that it can be overwhelming for the average consumer," says Joseph Cambiano of Rubins, Kase, …
Assistance with assisted living
When it comes to helping clients choose an assisted living facility or long-term care facility for a loved one, Moriah Adamo is both attorney and de facto social worker.   "A large part of our work is social work, because you're typically dealing with a family in crisis," says Adamo, an elder law partner at Abrams, Fensterman, Fensterman, Eisman, Formato, Ferrara & Wolf. "They're coming to you because someone in their family has experienced some sort of health care decline—or …
Find top lawyers with confidence
The Super Lawyers patented selection process is peer influenced and research driven, selecting the top 5% of attorneys to the Super Lawyers lists each year. We know lawyers and make it easy to connect with them.
Find a lawyer near you