About Jim Walsh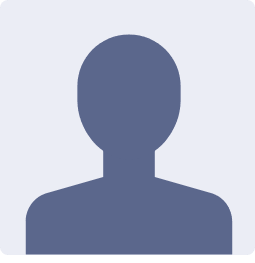 Jim Walsh
Articles written
70
Jim Walsh is an award-winning author, journalist, writer, and songwriter from Minneapolis. An alumnus of the University of Minnesota School of Journalism and Mass Communication, and a John S. Knight fellow at Stanford University, his work has appeared in Rolling Stone, The New York Times, the St. Paul Pioneer Press, and many other publications. He is the author of The Replacements: All Over But the Shouting: An Oral History; Gold Experience: Following Prince in the '90s; and Bar Yarns and Manic-Depressive Mixtapes: Jim Walsh on Music from Minneapolis to the Outer Limits.
Articles written by Jim Walsh
Tragedy inspired nonprofit law attorney Karen Leaffer to provide community service and disaster relief
Tragedy set Karen Leaffer on her current path. In 1998, Leaffer gave birth to twins, but one of them passed away shortly afterward. "You're faced with 'What do I do? What's next?'" says Leaffer. "I decided that my job is to help, and have a positive impact on the world." So when the Columbine shooting shook the world the next year, Leaffer worked on creating a fund for the school's victims and their families. It was just the beginning of her disaster relief efforts. Leaffer, …
Employment defense attorney Samantha N. Hoffman, scion of a surfing clan, on gender-plus discrimination cases
In 2010, the Village Voice ran a cover story on Debrahlee Lorenzana, a woman who claimed she was fired as a business banker in New York for being "too distracting" for male colleagues. The story, as they say, went viral; it was the most-read Village Voice story of the year. It also brought attention to a growing trend in workplace bias. "They are called gender-plus discrimination cases—the plus being some characteristic that is in addition to gender where men and women are not being …
What Lester J. Friedman learned from John Wooden
In his mission to best represent his clients, Lester J. Friedman cites the influence of one man. It's not another lawyer; it's a basketball coach. "John Wooden was my teacher, and he was a teacher," says Friedman, who was a student-manager for the UCLA Bruins during the beginning of the team's history-making 88-game undefeated streak in the early 1970s. "This man would have been successful in any vocation he decided to go into. It happened to be teaching, and teaching young men …
How Gregory L. Bentley and Inner City Law Center helped tenants who didn't know their rights—or that they had any
When Ashley Parris, a senior staff attorney at Inner City Law Center, asked Gregory L. Bentley to help litigate a low-income housing case, pro bono, it didn't take him long to say yes. "You always feel compelled to help the little guy, and I've always admired those that did pro bono work and helped the least of these," says Bentley, a married father of three whose main work is insurance litigation at Shernoff Bidart Echeverria Bentley. "It's something I always wanted to do and I …
It's just one reason why Marie Stanton thrives as a mediator
From her fourth floor office in downtown Madison, with its inspirational view of the state capitol dome to the left and Lake Monona to the right, Marie A. Stanton of Hurley, Burish & Stanton has witnessed historic protests and speeches, the filming of the Johnny Depp movie Public Enemies, and the bustle of the Saturday morning farmer's market, where dairy cows share space with Planned Parenthood and PFLAG booths. "It's the nicest office I've ever had," she says. "And the nicest …
Nooshin Namazi's journey from Iran to Long Island
In the early 1970s, Nooshin Namazi often made courtroom arguments in Iran. Except the courtroom was the family living room and she was 8. "My poor parents and two sisters were my guinea pigs," she says, "serving as mock jurors and enduring my arguing cases to them. I would just sit them down after dinner and I had a little ruler that I used to get their attention, waving it in the air, and I would just make up cases and try cases in front of them. "I don't really have an …
Legendary Minneapolis litigator Cliff Greene has made teamwork his legacy
"C'mere, I want to show you something." Cliff Greene is giving a glancing tour of the offices of Greene Espel on the 22nd floor of the Campbell Mithun Tower in downtown Minneapolis. He's now showing off the firm's corner office spaces—historically the most coveted status spots in a high-profile business. At Greene Espel, though, they serve as two decidedly plain conference rooms, a community room and a mini-library. It's not only the corner offices. The firm's walls are dotted …
Stephen J. Meyer's clients tend to be good people who have screwed up once
"There are certain cases that you live with," says criminal defense attorney Stephen J. Meyer, rolling his shoulders in agitation. "To this day, there are ones that follow me around. There's one that I think about way too often." The walls of the Meyer Law Office on Doty Street in downtown Madison are a testament to his life's work in clearing the names of thousands of clients. There are thank-you notes, wall hangings, baubles. Two Chinese brothers who were under investigation for …
Med mal attorney Duane M. Fiedler strives to even the playing field—in the courts and on the court
"You can't live a perfect day," UCLA basketball coach John Wooden once said, "without doing something for someone who will never be able to repay you." If so, Duane Fiedler, 60, a medical malpractice attorney in White Plains, has had the opportunity for some perfect days recently. Eight years ago, Fiedler brought his twins and three of their friends to an AAU basketball tryout for eighth-graders in Yonkers. Fiedler has been coaching inner-city basketball since his days at Syracuse …
Nancy Zalusky Berg advocates for family law clients and human rights
The Frida Kahlo painting "Self-Portrait with Cropped Hair" depicts the Mexican artist in an oversized men's suit sitting in a chair, scissors in her lap, strands of long black locks strewn on the floor at her feet. The 1940 painting came on the heels of the artist's divorce from her unfaithful husband, Diego Rivera, and was followed the next year by Kahlo's "Self-Portrait with Braid," which recasts the wounded woman with a full head of stacked hair, blossoming anew. The paintings …
Find top lawyers with confidence
The Super Lawyers patented selection process is peer influenced and research driven, selecting the top 5% of attorneys to the Super Lawyers lists each year. We know lawyers and make it easy to connect with them.
Find a lawyer near you