About Steph Weber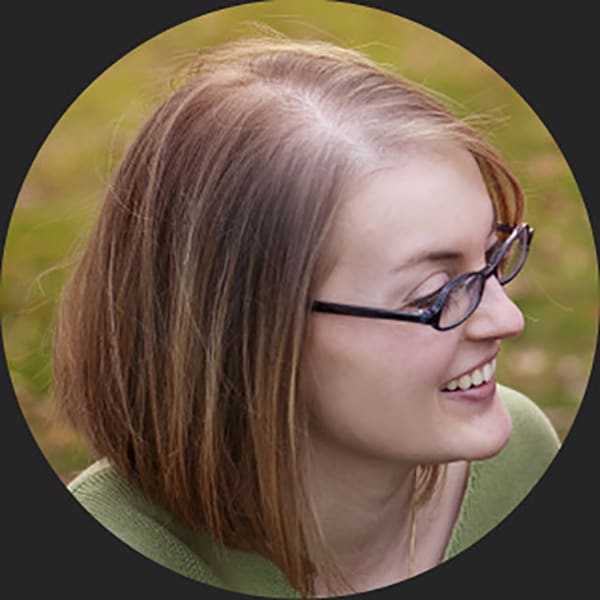 Steph Weber
Articles written
24
Steph Weber is an award-winning journalist specializing in healthcare, business, and law. She has written for Physicians Practice, Medscape, and Rheumatology Network and created content for several other industry publications, companies, and colleges. As a frequent Super Lawyers contributor, she enjoys drilling down complex legal topics into bite-sized, actionable advice for readers and interviewing the nation's leading attorney voices, highlighting their most memorable achievements and lessons learned. She lives in Northern Indiana.
Articles written by Steph Weber
Legal options when something you've purchased is more harmful than helpful
Most products are designed to make consumers' lives easier or safer. When the opposite happens—and injury or irreparable harm results—a lawsuit against the manufacturer may become necessary. "Product liability cases commonly involve medical devices, automobiles, aviation, and retail products such as defective coffee machines," says Marie Napoli, a personal injury attorney and founding partner at Napoli Shkolnik in New York City. She says injuries can be wide-ranging: …
The cases Robert McCampbell worked as a U.S. attorney
Robert McCampbell has been a business litigator for most of his 40-year career, with two notable exceptions: From 1987 to 1994, he served as an assistant U.S. attorney for the Western District of Oklahoma, as well as chief of the office's financial fraud unit; and, following the 2000 presidential election, he returned to assume the district's top spot, U.S. attorney. "One of my friends at the district office called me and said, 'What if you tried to come back and get appointed?'" …
How to memorialize your wishes with a carefully crafted estate plan
For the six million Americans currently living with Alzheimer's and the 14 million expected to receive a dementia diagnosis by 2060, creating an estate plan is a crucial part of preparing for what's to come. At a minimum, a plan should include a will, power of attorney, and a health care proxy detailing how assets should be distributed upon death and appointing individuals to make financial and medical decisions. "You want to act sooner than later for the primary reason that it's …
Only the timing matters, New York attorneys say
According to the American Bankruptcy Institute, New Yorkers filed approximately 15,000 bankruptcies in 2021—and have filed more than 230,000 since 2014. What the institute doesn't track is how many of those filings came from those who've already gone through at least one bankruptcy. "There's absolutely nothing in the law that prevents somebody from filing bankruptcy multiple times," says Michael Kasen, a consumer bankruptcy attorney at Kasen & Kasen. "But some of the benefits …
Claudia Salomon's rise to the top of the International Court of Arbitration
In July 2021, Claudia Salomon began a three-year term as president of the International Chamber of Commerce's International Court of Arbitration. It was a groundbreaking moment. She was both the first woman and the first person from North America to hold the position. The ICC, which began in the aftermath of World War I, "engages with people from all over the world as we do the work of the Court to review draft arbitration awards and assess challenges to arbitrators to assure independence …
Maybe—that's why knowing your rights is key
Routine traffic stops are common in Florida. In 2020, police officers issued 250,000 citations in Miami-Dade County alone for moving vehicle offenses ranging from speeding to broken taillights. But when it happens to you, it can be an unnerving experience, especially when the officer catches you off guard by requesting to search your vehicle.  "Generally, the Fourth Amendment to the U.S. Constitution requires police to obtain a warrant prior to conducting a search," says Mark Eiglarsh, a …
Should you contact an attorney for all professional liability insurance claims, or just denials?
Small business owners pay substantial premiums for insurance coverage year after year. When a claim or lawsuit arises, they anticipate the policy and insurer will afford them reasonable protection. But they don't know until they file a claim. Although commercial policies vary, general liability insurance typically covers bodily injury and property damage—the latter "not so much if you had a fire in the building, but if your employee went and damaged somebody else's property and that …
How alternatives to litigation can save businesses time, money and more
Settling business disputes can be costly, especially if the case ends up buried in time-consuming litigation. But for those who have reached an impasse with a vendor, manufacturer or other commercial entity, alternative dispute resolution is an increasingly popular option. "If there's a dispute, many times business contracts call for the executives to discuss it and try to resolve it," says Zela Claiborne, a San Francisco-based attorney specializing in mediation and arbitration. "And …
What Hoosiers need to know about estate planning in Indiana
Misconceptions surrounding estate planning are plentiful: It's only for those with substantial wealth; a will should suffice; preparations can wait until retirement. Some people also fall into the trap of doing nothing. "They believe they don't have any options at all," says Jeff R. Hawkins, an estate planning and probate attorney at Hawkins Elder Law in Sullivan. But with a range of tools at your disposal—wills, trusts, real estate deeds—it's possible to preserve assets and …
What you need for a successful lawsuit, according to personal injury attorneys
Personal injury is a broad category, ranging from medical malpractice and products liability to wrongful death and injuries sustained from a car accident or fall. But, at its core, "someone must be hurt by the fault of someone else," says Jeffrey S. Wrage, a personal injury attorney and partner at Blachly, Tabor, Bozik & Hartman law firm in Valparaiso. Types of Cases Cases—and potential recoveries—aren't limited to bodily harm. Emotional and psychological trauma qualifies, as do …
Find top lawyers with confidence
The Super Lawyers patented selection process is peer influenced and research driven, selecting the top 5% of attorneys to the Super Lawyers lists each year. We know lawyers and make it easy to connect with them.
Find a lawyer near you