About Steph Weber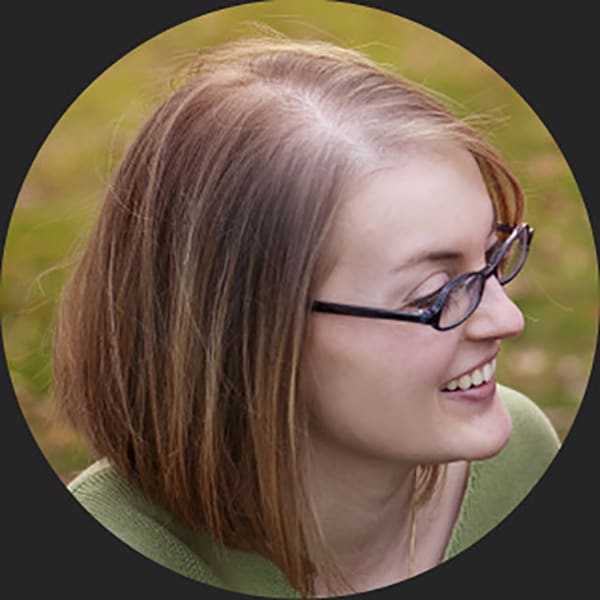 Steph Weber
Articles written
24
Steph Weber is an award-winning journalist specializing in healthcare, business, and law. She has written for Physicians Practice, Medscape, and Rheumatology Network and created content for several other industry publications, companies, and colleges. As a frequent Super Lawyers contributor, she enjoys drilling down complex legal topics into bite-sized, actionable advice for readers and interviewing the nation's leading attorney voices, highlighting their most memorable achievements and lessons learned. She lives in Northern Indiana.
Articles written by Steph Weber
Workplace discrimination law basics in Indiana
While there are federal protections that prohibit the use of factors like race, gender, disability and age in employment decisions, workplace discrimination occurs more often than you might expect—more than 70,000 new complaints are reported to the U.S. Equal Employment Opportunity Commission each year. "It takes a long time for behaviors and beliefs to change," says Kimberly D. Jeselskis, an employment and labor law attorney at Jeselskis Brinkerhoff and Joseph in Indianapolis. "[I …
Common mistakes people make with their estates and legal documents
Estate planning is about three things, says Deborah Manus, an estate and trust attorney at Nutter McClennen & Fish in Boston: "You, your stuff and your people. It creates a guide that helps others navigate what should happen if you're not around." Unfortunately, fewer than half of U.S. adults have one. "Pretty much everyone should have three documents," says attorney Eric Correira, who specializes in estate planning and administration at Correira Law in Boston. a healthcare proxy …
What workplace discrimination looks like in Massachusetts law
Workplace discrimination can take many forms, but ultimately it boils down to this: "It's about being treated differently than your coworkers," says employment attorney Lori Jodoin, a partner at Powers, Jodoin, Margolis & Mantell in Boston. Under federal law, protected characteristics—specific employee traits that cannot be used to make employment decisions or otherwise adversely affect job status—include an employee's sexual orientation or gender identity, race, disability, …
Common reasons for nonpayment and avenues for recovery
Life insurance offers a financial safety net, one that covers final expenses and eases the burden on a surviving spouse or children. So when a life insurance claim is unexpectedly denied, it only adds to the distress of losing your loved one. "The application process for life insurance is fairly rigorous," says Joshua L. Mallin, an attorney at Weg & Myers who specializes in insurance coverage litigation. "An innocent misrepresentation—if it's what the courts call 'material' …
How to navigate the tax labyrinth in New York
Tax issues should be remedied sooner than later. But by the time one woman came to see tax attorney Yvonne R. Cort, her hasty solution had backfired. "[The woman and her husband] hadn't filed yet, and she kept pestering her husband to find out what his income was," says Cort, who focuses on tax controversy matters at Capell Barnett Matalon & Schoenfeld in Jericho. "She didn't get an answer and filed a joint return [without] the husband's income, hoping to claim innocent spouse …
Attorneys suggest solutions for navigating financial troubles
By the time the company contacted attorney Scott A. Wolfson, its cash-flow issues had reached critical mass. "The CEO walked me around his facility, then described the company's unsuccessful negotiations with its lenders over the past three years," says Wolfson, who works with distressed companies and corporate debtors at his Troy-based firm Wolfson Bolton. "Things had progressed in an irreversible manner. He was [going to lose] control to his lenders." While clients initially assume …
A contract law primer for Northern California businesses
When a local bakery owner asked Daniel Blomgren to review a new commercial lease, a seemingly innocuous word caught his attention. "There was a section about a step up in rent, and it said 'and' instead of 'or,'" says Blomgren, who represents entrepreneurs and small business owners at Coepio Legal in San Francisco. "I calculated the difference in cost over the course of the lease due to that one single word, and it was tens of thousands of dollars," he says. "A bad commercial …
C. Erik Chickedantz spent the '60s in service to his country
When C. Erik Chickedantz arrived at the United States Military Academy at West Point in the summer of 1959—a long way from his small southwestern Indiana hometown of Washington—he began his "plebe year" with a grueling eight-week basic training session known as "Beast Barracks." "It was very regimented. Reveille every morning at 0530, except on Sundays. A lot of military training," recalls Chickedantz. "We'd march to classes and to the mess hall for three square meals. You …
Data-breach advice from attorneys in Northern California
California is the winner of an unwelcome title: the state with the most data-breach incidents (1,500—twice as many as runner-up New York) and exposures of consumers' personal records (5.6 billion total) since 2008. The state's size and concentration of tech and internet companies no doubt has much to do with these metrics, but the problem is worrisome for all business owners who increasingly rely on data as the currency of commerce. "You're looking at a situation where people—and …
From the minutia to the big picture, Deborah J. Caruso has it covered
On Sept. 6, 2016, the Carmel-based ITT Educational Services, Inc., one of the nation's largest for-profit post-secondary educators, abruptly closed, shuttering nearly 140 ITT Technical Institute campuses in more than three dozen states. The closure resulted in 8,000 employee layoffs and left 40,000 students in limbo. Ten days later, ITT filed Chapter 7 bankruptcy.  Deborah J. Caruso of Rubin & Levin in Indianapolis was appointed the bankruptcy trustee by the U.S. Trustee's office. "I …
Find top lawyers with confidence
The Super Lawyers patented selection process is peer influenced and research driven, selecting the top 5% of attorneys to the Super Lawyers lists each year. We know lawyers and make it easy to connect with them.
Find a lawyer near you