How Do You Terminate Birth Parents' Rights?
It's a necessary step in the process for stepparents to adopt
on December 14, 2020
Updated on January 9, 2023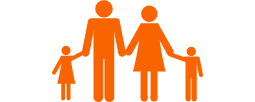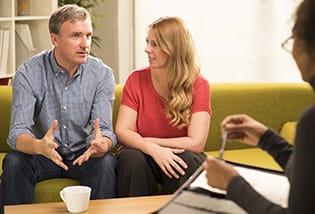 Stepfamilies are the norm. According to data published by The Step Family Foundation, nearly 30 million children under the age of 13 live with a stepparent or part of a blended family. In fact, nearly half of U.S. families are remarried or recoupled. Yet, as important as stepparents are to their children, they have very limited access to parental rights in California.
In order to obtain full parental rights, a stepparent must formally adopt a child. However, you cannot adopt a stepchild until you take the necessary step of terminating the rights of the other biological parent. Below, you will find an overview of the two primary options to terminate parental rights when starting the adoption process in California.
Voluntary Termination of Parental Rights in California
The most straightforward and effective way to terminate a biological parent's rights is through a voluntary agreement. A birth parent may voluntarily terminate their own legal rights, thereby facilitating a stepparent adoption. You can get the appropriate voluntary termination form directly from the California Department of Social Services: Parental Consent to Adoption form.
To emphasize, stepparents seeking to formally adopt a child in California should always consider voluntary termination as their first option. The process is far easier—and potential familial conflict is dramatically reduced—with a voluntary termination. California courts will generally allow an adoption to go forward when dual parental consent is given.
Involuntary Termination of Parental Rights in California
Unfortunately, voluntary termination of biological parental rights is not an option in every stepparent adoption case. In some cases, the biological parent may be entirely out of the picture—you may not even know how to contact them, or they may simply refuse to respond to any communication. In other cases, the birth parent of the child may try to actively fight the adoption.
Under California state law, it is possible to involuntarily terminate a biological parent's rights. However, doing so can be challenging. A California court will not terminate a birth parent's rights unless good cause can be demonstrated. Good cause for involuntary termination includes:
Severe or consistent child abuse or neglect.
Child sexual abuse and mistreatment.
Outright child abandonment.
Significant substance abuse problem.
Long-term incarceration.
Failure or unwillingness to maintain any real parent-child relationship.
With an involuntary termination petition, a California court may revoke parental rights—thereby opening the path to stepparent adoption—only if it can be demonstrated that there is a compelling reason and that doing so is in the best interest of the child. As these are complicated cases, parents/stepparents should seek legal representation. If you have any specific questions about your rights or the legal process, a California adoption lawyer with experience representing stepparents can help you and your partner build a strong case.
For more information about this area of law, read our overview articles on family law and adoption.
Other Featured Articles
Florida attorney Erica Healey on opening your home to a child