The Pennsylvania Adoption Home Study Process
What do I need to know before I adopt a child?
By Judy Malmon, J.D. | Reviewed by Canaan Suitt, J.D. | Last updated on May 1, 2023 Featuring practical insights from contributing attorney Diana C. Schimmel
Use these links to jump to different sections:
If you're considering adopting a child, the state of Pennsylvania wants to ensure that you will provide a safe and caring home.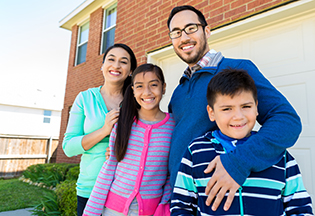 As an initial part of the adoption process, you'll be required to participate in a Pennsylvania home study—a review that assesses your home environment and those who live there, and provides an opportunity for you to learn about bringing a baby or adopted child into your life.
"It's important to start from the beginning with the attorney, especially because it helps familiarize the relationship," says Diana Schimmel, a family law attorney at Martine, Katz, Scanlon & Schimmel in Philadelphia. "The attorney doesn't have to jump in in the final hour; I'm able to be familiar with the family and know what's going on from the start."
Understandably, having a stranger investigate your life is daunting. It helps to know what to expect when you undertake an adoption home study. There may be some variations based on whether you're seeking a private, agency, stepparent, relative, foster child or international adoption, but in general, the process follows certain statutory guidelines.
"Some people aren't sure what is relevant and what is not in terms of what to share with the agency that's conducting the study," Schimmel says. "I'm often able to answer questions about what they should pinpoint, what should they leave off, and what should they focus on when creating a picture of their home."
Pennsylvania Home Study Requirements
The requirements of a Pennsylvania home study dictate that it is conducted by a local public childcare agency, adoption agency, home study services, or a licensed social worker who has been designated by the court.
The home study process will involve prospective adoptive parents as well as all individuals over age 18 living in the home.
A social worker conducting a home study is not looking for you to have a Pinterest-ready home. What they are looking for is verification that your home environment is clean and safe, and to find out more about your history and why you want to adopt.
"Be genuine about what you're sharing," Schimmel says. "I think it's just as easy to see through someone who is trying to over-perfect their image."
They will also ask you questions about your experience and philosophy of parenting, to help determine what type of child would be a good fit for you. This will be an opportunity for you to explore some social and cultural aspects you may not have thought about, like what it might be like to be a different race than your child. Some home study providers may require that you participate in training to prepare for adoption.
As you begin your home study process, you can assemble the many documents you'll need to provide, such as a parenting plan statement, birth certificates for everyone in your home, legal and health documents, criminal background check and mental health. An attorney can help with any paperwork as well as point the adopting parents in the direction of a proper placing agency or adoption services.
In addition, it's a good idea to go through your home and make repairs or additions as needed for safety, like checking smoke and carbon monoxide detectors, replacing broken outlet covers and ensuring that windows have proper locks. An attorney can attend the home study if the client wishes.
How a Pennsylvania Adoption Lawyer Can Help
An attorney can also help navigate the adoption information if a flag comes back on the home study report and take the best course of action.
Grounds for withholding are if a prospective parent or someone age 14 or older in the home:
Is in the register as a perpetrator of a child-related offense;
Has been found guilty under an offense listed in Cons. Stat. Tit. 23, § 6344(c)(2); and/or
Has been found guilty of a drug-related offense.
If there is an issue related to a criminal offense, an attorney can help provide important details to the court or agency.
"I had an uncle who was adopting his three nieces and nephews and he had a very poor history with drugs in the past, but he had been clean for about eight years and a part of him getting clean was the fact that his nieces and nephews were born," Schimmel says.
"The judge who was reviewing the file ultimately had him do an affidavit telling his story and then had him testify in court at the hearing to have him elaborate on it. By the end of his testimony, the entire courtroom was essentially in tears, so I think it went a long way that he was able to share his story rather than just have the judge take the document at face value."
"Agencies are often very focused on the birth mother and they don't really realize that the adoptive parents are just as nervous, excited, and scared about the whole process. Having your own attorney—someone you can confide in, someone who can give you specific information, knowing that they are completely looking out for your best interests—that gives people a lot of peace of mind."
If you'd like more general information about this area of the law, see our adoption law overview.
What do I do next?
Enter your location below to get connected with a qualified attorney today.
Additional Adoption articles
Related topics
Attorney directory searches
Helpful links
Find top lawyers with confidence
The Super Lawyers patented selection process is peer influenced and research driven, selecting the top 5% of attorneys to the Super Lawyers lists each year. We know lawyers and make it easy to connect with them.
Find a lawyer near you