What is the FTC Administrative Process in Antitrust Litigation?
What to expect, and how long it takes, to go through it
By Trevor Kupfer | Last updated on May 17, 2022
Use these links to jump to different sections:
If you're facing an investigation by the Federal Trade Commission for an antirust matter, it has two options of where to resolve the civil suit: the federal court system or its internal administrative process. In the case of the latter, you may be curious what that entails and what the future holds.
While it's hard to predict the result of the case, one thing is fairly certain: "The whole process can take a fair amount of time," says William M. Katz, Jr., a Dallas antitrust litigator who has been through it.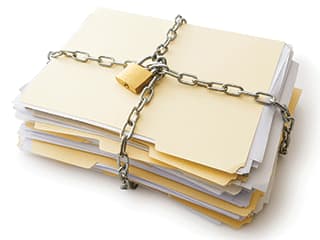 How most people find out about it is through a request for information from the FTC. That is when it might be best to seek the counsel of an experienced antitrust litigation attorney. "You would want someone who has substantive experience, but also who has good credibility with the FTC, because there will be an investigation before there's ever a complaint filed that would officially kick off a kind of internal litigation matter," Katz says.
Administrative Proceedings in Antitrust Cases
The administrative process is very different from federal court, he adds. "It starts with an investigation that the Bureau of Competition and the Bureau of Economics in the FTC will conduct. How long does the investigation take before the complaint may be issued? That can be six months, a year or maybe even longer."
After that, the bureaus will present their findings to a panel of commissioners who put it to a vote. "The commissioners determine whether or not to bring enforcement action," Katz says. "They could vote to close the investigation. They can vote to approve a consent decree. So if the parties at the end of the investigation have said, 'We're willing to do certain things or modify our behavior,' then a consent order is voted on and essentially that's sort of the end of it. It ends through some sort of negotiated settlement. Or the third avenue would be that there would actually be an enforcement action. The party whose conduct is being challenged decides they want to fight it, and the FTC wants to fight it, so there's a vote to go ahead and bring enforcement action. So a complaint is filed and the case kicks off."
Once the complaint is filed, the decision is no longer with commissioners, but with an administrative law judge. "Usually what ends up happening is there's an evidentiary hearing set for eight months after the complaint is filed, which is kind of like the trial," Katz explains. "During that eight-month period, you engage in pre-trial proceedings, like the typical discovery process. There's document production, you have depositions, and things like that. You have the ability to file motions to dismiss or motions for summary decision, which is like motions for summary judgment. But the unique thing about this process is that the administrative law judge is going to be the person presiding over this evidentiary hearing. But at the end of that process, and after somebody goes to trial, the ALJ issues findings of fact and conclusions of law, which is similar to like a bench trial in federal court."
After the evidentiary hearing before the ALJ takes place, post-trial proceedings occur. "That is where each side submits proposed findings of fact and conclusions of law, which is similar to a bench trial in federal district court. Then there's usually closing arguments," Katz says. "Usually 13 or 14 months after the complaint was issued, the judge will issue their decision. If it goes against you, you can appeal. But that goes back to the FTC commissioners, the same folks who voted to sue you in the first place. You make appellate briefs and oral argument before the commission, about 16 to 18 months after the complaint. Sometime after that, say 19 or 20 months after the complaint, you get a decision from the commission that you can appeal to a federal court of appeals. Then they make a final decision to affirm or reverse/vacate some or all of the commission's decision, maybe 22 months after the complaint."
There are several avenues to explore throughout this timeline to avoid litigation, many of which rely on having an attorney on your side who is experienced in antitrust law, administrative complaints, and anticompetitive due process.
For more information about how to defend price-fixing allegations with the FTC, read this overview. For more information on this area of law, see our overview of antitrust litigation.
What do I do next?
Enter your location below to get connected with a qualified attorney today.
Additional Antitrust Litigation articles
State Antitrust Litigation articles
Attorney directory searches
Helpful links
Find top lawyers with confidence
The Super Lawyers patented selection process is peer influenced and research driven, selecting the top 5% of attorneys to the Super Lawyers lists each year. We know lawyers and make it easy to connect with them.
Find a lawyer near you