How Do You Know If Your Insurer Acted in Bad Faith?
When you should sue your insurance company in Washington state
By Super Lawyers staff | Reviewed by Canaan Suitt, J.D. | Last updated on February 20, 2023
Use these links to jump to different sections:
An insurance policy is a contract. Insurance companies have a legal responsibility to abide by the terms of the agreement. Policyholders and beneficiaries deserve fair treatment and good faith. If an insurance company acts in bad faith, it can be held liable for additional damages through a lawsuit.
This raises a very important question: How do you know if an insurance provider acted in bad faith? In this article, you will find an explanation of Washington's bad faith insurance laws and an overview of some of the common signs that an insurer is acting in bad faith.
An Overview of Washington's Insurance Laws
Due to their size and resources, insurance companies are in an advantaged bargaining position over people, families, and small businesses. To help ensure that insurers pay claims in a fair and timely manner, Washington has laws in place to protect policyholders. Here are the state's two most important bad faith insurance laws:
Insurance Fair Conduct Act: The majority of bad faith insurance claims in Washington arise under the state's Insurance Fair Conduct Act (IFCA). The IFCA allows policyholders and beneficiaries to hold insurers liable for bad faith damages.
Washington Consumer Protection Act (CPA): The Washington Consumer Protection Act (CPA) provides another potential cause of action in a bad faith insurance claim.
Insurers can get in trouble on claims when they do not make a fair assessment of the situation, taking the policyholders' interests into account.
Five Signs of Bad Faith Insurance Practices in Washington
With bad faith claims in Washington, policyholders and beneficiaries should always take a proactive approach. That being said, it is not always easy to know whether or not an insurance company is acting in bad faith. Here are five of the most common signs that an insurer is acting in bad faith: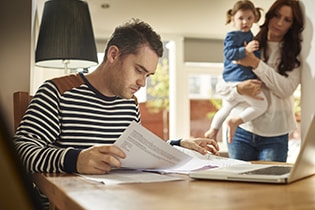 Failure to Investigate the Claim: In Washington, insurers have a duty to investigate claims to determine their validity. If an insurer refuses to investigate if you have a valid claim—and then delays or denies coverage—that is a sign of bad faith.
Persistent Lack of Communication: Insurers need to communicate with policyholders. You should not be left in the dark about your claim. A persistent lack of communication could suggest bad faith settlement practices.
Unreasonable Delays in Processing: Insurance claims in Washington should be paid out in a reasonable manner. Long, unjustified delays are another sign of bad faith settlement practices.
An Egregiously Low Settlement Offer: Many insurance claims are resolved through a settlement. If the insurance company makes very low settlement offers, that could be a sign of bad faith conduct.
Refusal to Pay a Legitimate Insurance Claim: Finally, an insurance company that simply refuses to pay a legitimate claim is engaging in bad faith practices. They may be liable for additional damages.
"Insurers can get in trouble on claims when they do not make a fair assessment of the situation, taking the policyholders' interests into account," adds former practicing attorney and now judge Ian S. Birk. "It is really critical to listen to what the policyholder is saying; when they're insisting that the carrier is missing the real picture of what's going on, most of the time they're right. When I see a carrier get rutted into its own, sometimes self-serving version of the facts—without really appreciating that that rosy version of the facts is not necessarily the only or best read of a situation—that's when I start to think bad faith litigation is inevitable."
Seek Legal Advice for the Claims Process
Bad faith insurance claims are notoriously complicated. You do not have to go up against a large insurance company alone. Birk notes that the process usually starts with helping clients understand the insurance company's responsibilities. "There are cases where all it ends up taking is just getting another set of eyes on the claim—outside the claims staff working on it, perhaps outside counsel," he says. "[Lawyers] can often help with that, and in cases where the insurer has failed to properly pay a covered claim and is not fixing it, go to court."
If you believe that your rights were violated by an insurer, contact an experienced Washington bad faith insurance lawyer for immediate help. An experienced attorney will be able to review your insurance policy language and determine if the insurance company breached its duty of good faith through unreasonable demands or other tactics. Many attorneys provide free case evaluations, letting you get legal advice without upfront costs. If you decide to hire an attorney following the free consultation, you will begin an attorney-client relationship.
If you'd like to learn more about this area of the law, please see our bad faith insurance overview.
What do I do next?
Enter your location below to get connected with a qualified attorney today.
Related topics
Attorney directory searches
Find top lawyers with confidence
The Super Lawyers patented selection process is peer influenced and research driven, selecting the top 5% of attorneys to the Super Lawyers lists each year. We know lawyers and make it easy to connect with them.
Find a lawyer near you