Your Options for Selling Assets in a Chapter 11 Bankruptcy
What California law says if you're looking to liquidate or reorganize
By Super Lawyers staff | Reviewed by Canaan Suitt, J.D. | Last updated on May 3, 2023

Featuring practical insights from contributing attorney
Use these links to jump to different sections:
Even great businesses can be burdened by high levels of debt. The Chapter 11 bankruptcy process helps otherwise viable companies restructure their financial obligations. As explained by the United States Courts, Chapter 11 bankruptcy is frequently referred to as reorganization bankruptcy, and it is designed to provide companies a path back to stable financial ground.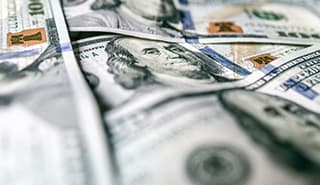 In some cases, a business may want to sell off certain assets while going through the Chapter 11 bankruptcy process. It is important to understand that the bankruptcy code has strict rules and regulations for doing so.
Whichever is the right process for you, don't wait to do so: "A lot of times clients wait too long before considering the option of Chapter 11," says Paul J. Pascuzzi, a bankruptcy attorney at Felderstein Fitzgerald Willoughby Pascuzzi & Rios in Sacramento.
"It would be to their benefit to get a Chapter 11 lawyer involved earlier in the process, so their options could be evaluated earlier, and the situation could be better managed," Pascuzzi continues. "People may think they can just call up a lawyer and file bankruptcy in a day or two—which, you could in an emergency. But that's not the ideal scenario."
Know Your Options: Two Approaches to Selling Assets in Chapter 11 in California
There are many different reasons why a company may want to sell off an asset in Chapter 11 bankruptcy. As an example, an asset may have fundamental value, but it may be underperforming in the current business structure. Once a business files for Chapter 11 bankruptcy, the law puts significant—but temporary—restrictions on its ability to transfer assets. Here are the two primary approaches that California businesses can take to sell assets in Chapter 11 bankruptcy:
Filing a Motion with the Court
A debtor company can seek court approval for the specific sale of an asset. Under 11 U.S. Code § 363, a California business involved in a Chapter 11 bankruptcy proceeding can file a motion with the court to get permission to sell assets to another party. A court will only approve such a motion if the proposed sale satisfies the debtor company's fiduciary obligations to its creditors and the sale demonstrates a valid business purpose. Courts must protect creditors from unfavorable asset sales.
"You would use a motion if you needed to sell the business quickly," Pascuzzi says. "Usually, the longer the business is limping along through a sale process, the creditors are losing money. … A lawyer can't come in and wave a magic wand, and all of a sudden the business is profitable. Reorganizing may not fix it."
Pursuant to a Larger Reorganization Plan
An asset sale may also be approved as part of the large reorganization plan. Indeed, under 11 U.S. Code § 1123(a)(5), many Chapter 11 restructuring plans involve the sale of assets. For a Chapter 11 plan to be confirmed, all requirements of the bankruptcy code must be satisfied. The plan must properly protect the interests of all affected classes of creditors. Courts consider many specific factors in evaluating Chapter 11 reorganization plans.
"A Chapter 11 plan is a longer process [than filing a motion]: There's a disclosure statement that has to get approved, then there's the plan, then there's voting. Typically when you're doing a sale in Chapter 11, you're doing it by a motion because you're trying to sell the business while there's still a business there," says Pascuzzi.
Speak with an Experienced Bankruptcy Lawyer
Chapter 11 bankruptcy proceedings are complicated, particularly for companies that are trying to sell off significant financial assets. If you have any specific questions or concerns about selling assets in Chapter 11 bankruptcy, contact an experienced California bankruptcy lawyer for guidance and support.
A bankruptcy law attorney will be able to review your case and help you craft a strategy that will best protect the financial interests of your business. Here are some questions you may want to ask an attorney when seeking legal advice:
What type of bankruptcy is best for my business?
How does bankruptcy work?
What is an automatic stay and when does it go into effect?
How will bankruptcy affect by business operations?
What is the difference between secured debt and unsecured debt? What are my obligations to secured creditors and unsecured creditors?
For general information on bankruptcy cases, bankruptcy court, bankruptcy filing, liquidation, Chapter 7 bankruptcy, Chapter 13 bankruptcy and more, read our bankruptcy law overview.
What do I do next?
Enter your location below to get connected with a qualified attorney today.
Additional Bankruptcy articles
Attorney directory searches
Helpful links
Find top lawyers with confidence
The Super Lawyers patented selection process is peer influenced and research driven, selecting the top 5% of attorneys to the Super Lawyers lists each year. We know lawyers and make it easy to connect with them.
Find a lawyer near you