What is the Process of a Chapter 7 Bankruptcy in Colorado?
How filing works in Colorado
By Super Lawyers staff | Reviewed by Canaan Suitt, J.D. | Last updated on May 3, 2023 Featuring practical insights from contributing attorney Robertson B. Cohen
Use these links to jump to different sections:
Dealing with debt can be stressful, even overwhelming. For those in serious financial distress, bankruptcy protection offers a potential path forward and back on to stable footing. As explained by the United States courts, Chapter 7 bankruptcy is liquidation bankruptcy. Through Chapter 7, qualifying individuals can shed most, and possibly all, of their debt. Here, you will find an overview of the process for filing a Chapter 7 bankruptcy petition in Colorado.
Collect Relevant Documents and Records
Filing for bankruptcy protection always starts with getting the relevant documents and records organized.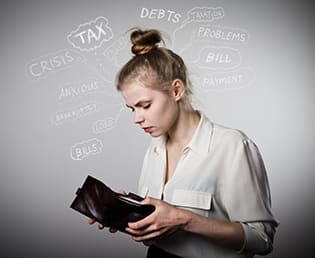 "In the first meeting with a lawyer, it's going to be helpful to have a general idea of your assets, liabilities, and income," says Robertson (Rob) B. Cohen, a Colorado bankruptcy attorney with law firm Cohen and Cohen in Denver.
It's also important to note the types of debt, from credit card debt and student loans to medical and secured debt. "And if someone has a business, it's helpful to know if they have personally guaranteed the business's debts. So, bringing in the agreements and contracts can help shape that conversation."
When you have all of the information together, you and a professional will be able to determine if you are eligible for Colorado Chapter 7 bankruptcy protection and if it is actually the best option given your specific circumstances.
Satisfy the Means Test
There are two primary types of personal bankruptcy: Chapter 7 (liquidation) and Chapter 13 (restructuring). Under federal bankruptcy law, Chapter 7—which allows borrowers to eliminate most of their debts—is not available to all individuals. To qualify, you must satisfy the means test. You can only file for Chapter 7 in Colorado if your income is below the median income in the state on a household size-adjusted basis.
"Upfront, in 90% of cases where someone tells me what they make, I can tell a person if they're going to qualify for 7 or 13," Cohen says. "It's almost always cut and dry. Sometimes someone is on the edge [of the median], and I let them know that we should prepare for the possibility of either chapter. And that's not the end of the world."
Most attorneys charge the same fees for 7 and 13—Cohen estimates between $1,500 and $3,500—and it's not hard for a bankruptcy professional to switch from one filing to another.
File Your Chapter 7 Bankruptcy Petition
When you're ready to file, it's imperative that these forms are filed in the proper manner. It's up to you if you think you need an experienced Chapter 7 bankruptcy attorney or can go it alone.
"I'm not one of those attorneys that says you have to get a bankruptcy lawyer. It's doable on your own," Cohen says. "That said, the law is complicated. So if someone does it on their own, in my experience there's a 50-50 chance of problems versus no problems."
If you have a business, a lot of debt, or a lot of income, Cohen says the likelihood of problems is higher. Otherwise, it's hard to know if you'll have a problem or not. "I can't tell you the number of times someone sat down with me and said, 'I have a simple case,' and they have the furthest thing from a simple case that I've seen in months," he says.
Thankfully, it's common for a bankruptcy attorney to offer a free initial consultation, so you can ask them and better anticipate potential problems.
For general information on the bankruptcy process, the bankruptcy code, bankruptcy court, filing bankruptcy, bankruptcy cases, bankruptcy trustees, bankruptcy relief, Chapter 7 and Chapter 13 bankruptcy, and bankruptcy exemptions, see our bankruptcy overview.
What do I do next?
Enter your location below to get connected with a qualified attorney today.
Additional Bankruptcy articles
Attorney directory searches
Helpful links
Find top lawyers with confidence
The Super Lawyers patented selection process is peer influenced and research driven, selecting the top 5% of attorneys to the Super Lawyers lists each year. We know lawyers and make it easy to connect with them.
Find a lawyer near you