When Filing for Bankruptcy is the Best Solution
When the going gets tough in Florida
By Carlos Harrison | Last updated on August 17, 2022
Bankruptcy, says attorney Paul Orshan, "should be the last option."
When people are dealing with what may seem like insurmountable debt, he advises them to consider their other possibilities first. Those include getting a consolidation loan and calling creditors to try to work out a new payment plan or reduced interest rate.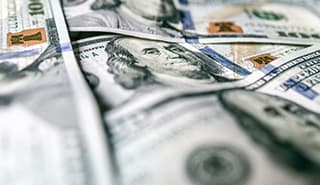 Bankruptcy can involve losing real estate or other assets a person wants to keep. In some forms of bankruptcy, a court-appointed trustee may liquidate a person's property to repay debts. The debtor seeking bankruptcy doesn't get to decide what stays and what goes.
That's why Orshan, principal at the Miami firm Orshan P.A., says he prefers to call himself an "insolvency consultant."
Nevertheless, bankruptcy is sometimes the way to clear away unmanageable debt brought on by divorce, medical issues, job loss or other circumstances. Orshan knows. He's been there himself.
"I happen to be a bankruptcy lawyer who understands what clients are going through because I had to file my own bankruptcy case," he says.
He was swamped by debt tied to his divorce, but was able to work out a five-year payment plan with his creditors, which he paid back in four.
Orshan's case was similar to many others, says fellow bankruptcy attorney Timothy S. Kingcade, managing shareholder at Kingcade & Garcia in Miami. Divorce, in his experience, is the leading cause of bankruptcy.
"Bankruptcy often results in a restart, a reset button for your credit," he says. "It does two things. Thing one, everybody knows: It makes you debt-free. Thing two is it often creates a rebuilt credit profile within as short as one or two years."
Filing for bankruptcy can help people facing foreclosure hold onto their homes. Florida bankruptcy courts, says Orshan, "will force the lender to come to the table to have some kind of a mediation." The result can be a mortgage-modification program, rather than the loss of the home.
Even getting credit after filing for bankruptcy may be easier than some might expect. While one car dealer may not want to sell to someone who filed for bankruptcy recently, Kingcade says, "The guy with the car dealership two blocks away will say, 'Hmm, you're debt-free. You can't file bankruptcy again for eight years. You have a job. We're still in America. There's still future opportunity for you. Let me sell you a new car."
Just keep a few things in mind. First, there are various kinds of bankruptcy for individuals. Chapter 7, for example, may offer a complete discharge of debt, but it also involves the liquidation of personal assets. And debtors don't get to pick what gets sold and what they keep. That's decided by a trustee.
Also, not everyone is eligible for every kind of bankruptcy. People have to pass what's known as a "means test" to be allowed to file for Chapter 7 bankruptcy.
"Typically, a good Chapter 7 applicant is somebody who has a modest amount of income, who has very little in the way of assets and has a substantial amount of debt," says consumer law attorney Matthew Militzok, a shareholder at Militzok & Levy in Hollywood, "so they can get their debt discharged but lose very little in terms of their personal property or their real property."
Another form of bankruptcy, Chapter 13, involves a reorganization of personal debt and, based on a person's ability to pay, a payment plan to reimburse at least part of the debt claimed by the creditors.
A bankruptcy attorney can help people decide their best options. Attorney's fees vary widely, depending on the level of service provided and the complexity of the case, but in general, clients can expect to pay a flat rate of between $2,500 and $5,000, , plus costs for things like court-filing fees, document-gathering and other expenses. Many offer free consultations.
And, they say, clients need to be completely truthful and open about their financial situation.
"You have to be two things to qualify for bankruptcy: You have to be honest and cooperative," says Kingcade. "Bankruptcy is for the honest but unfortunate debtor."
For more information on bankruptcy law, filing Chapter 13 bankruptcy, bankruptcy code and exemptions, and the bankruptcy process (bankruptcy proceedings and bankruptcy forms), see our bankruptcy overview.
What do I do next?
Enter your location below to get connected with a qualified attorney today.
Additional Bankruptcy articles
Attorney directory searches
Helpful links
Find top lawyers with confidence
The Super Lawyers patented selection process is peer influenced and research driven, selecting the top 5% of attorneys to the Super Lawyers lists each year. We know lawyers and make it easy to connect with them.
Find a lawyer near you