Think of Chapter 11 as a Restructuring Plan, Not a Bankruptcy
An overview of the process for a Kentucky business to get a fresh start
By Super Lawyers staff | Reviewed by Canaan Suitt, J.D. | Last updated on May 3, 2023 Featuring practical insights from contributing attorney Charity S. Bird
Use these links to jump to different sections:
A business can end up in a financially strained position for many reasons, but the good news is that insolvent companies can get a fresh start through the Chapter 11 bankruptcy process.
Despite the fact that approximately 5,000 commercial entities do so each year, many business owners are wary. Part of the reason is the term itself; 'bankruptcy' is actually a bit of a misnomer. Instead, it is best to think of Chapter 11 as a restructuring plan.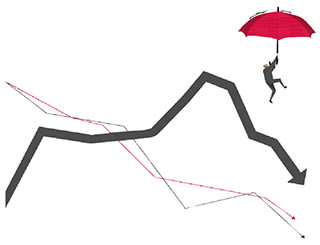 "Most of what I do is not necessarily the practice of law," says Charity S. Bird, a bankruptcy attorney with Kaplan Johnson Abate & Bird in Louisville. "It's wheeling and dealing, and trying to come up with something that the creditor can live with and that I think the client can pay over five to 10 years."
Here, is an overview of the most important things that business owners and operators need to know about the Chapter 11 process in Kentucky.
Understanding the Chapter 11 Process
In general, the debtor filing for Chapter 11 bankruptcy protection is a corporation, partnership, or another type of business entity. As explained by the United States Courts, the Chapter 11 bankruptcy process involves a debtor (the company) formulating a plan that reorganizes its debts and other financial liabilities in a manner that will allow it to stay in business.
When a business files for Chapter 11, the owner(s) is still in charge of everything. "Some think a trustee comes in and takes over, and that's not true," Bird says. "They actually continue to run the business and make all the decisions and do everything like they did before. It should continue as though nothing ever happened, if it's done effectively."
The Goal: A Sustainable Financial Path
To qualify for Chapter 11 protection, a company must be, to some degree, insolvent. That being said, a Kentucky company that is seeking Chapter 11 protection is not necessarily a 'bad' business—far from it. The entire purpose is to give good businesses an opportunity to restructure their obligations so that they can move onto solid financial footing and get on a sustainable path forward.
"Even though Chapter 11 stops you from having to make payments temporarily to your creditors, it doesn't create money," Bird notes. "So, if your problem is cash flow, you're still going to have a problem after you file. So, I usually ask, 'If you stopped paying all of your credit cards and you paid your secured creditors what their stuff is worth, could you make it? Would you have a profit?' If the answer is no, then they probably should liquidate."
A Restructuring Plan Must Be 'Confirmed'
The Chapter 11 restructuring process is notoriously complex. Generally, the entire process hinges on the company getting its reorganization plan 'confirmed' by a bankruptcy court. They review each restructuring proposal made by a debtor company in order to determine if it meets all relevant standards in U.S. bankruptcy law.
"You usually try to get a consensual plan," says Bird. "You get your creditors to vote in favor of it ahead of time so it's easier to get it confirmed by the judge."
After developing a plan with her business client, Bird typically reaches out to the largest creditor first. "What you propose is supposed to be five years to pay your unsecured creditors. You can, and usually do, negotiate a different term with your secured creditor. We usually negotiate 10 years on those and try to change the interest rate," she says, It is not required that all parties favor your plan, Bird adds, but at least 67% percent must.
With Chapter 11 reorganization plans, companies that are seeking protection must be able to establish all of the following:
The restructuring plan was developed in good faith
The plan is feasible—meaning it must be likely to succeed in saving the business
It is in the best interests of the creditors
It is fair and equitable in its treatment of different classes of creditors
How Long (and How Much) Does It Take?
"I think the biggest misconception is that it will be inexpensive because it's called bankruptcy," Bird says. "It's not. It's a fairly involved, expensive process."
In ideal circumstances, a Chapter 11 is over in six months—"but that's rare," Bird says. "It's more likely nine to 18 months."
The cost depends on the enterprise and how many problems it has. "There are some that just have their regular trade vendors and their main bank," Bird says. "And then there are some with pension, tax, union, and other problems. All those have to be dealt with differently and have different hoops to jump through."
Regardless of complexity, there are fees that must be paid to the federal government, a lot of paperwork to full out, and a legal retainer that is the expected cost for the first four months of a case, which an attorney should provide after an early meeting. If your company is considering a Chapter 11 restructuring, you should seek guidance from an experienced Kentucky bankruptcy attorney right away.
"It's not something you should take lightly," Bird adds. "It's not an overnight success. It's not something where you push a button and magical things happen."
Questions for a Bankruptcy Attorney
Here are some questions to ask a bankruptcy attorney when meeting for the first time:
What type of bankruptcy is best for me — Chapter 7 liquidation or Chapter 11 reorganization?
What has to be included in the bankruptcy petition?
What is an automatic stay?
How do we formulate a repayment plan?
Who can object to a plan of reorganization in Chapter 11, and what is a cram down?
For general information on bankruptcy cases, the bankruptcy code, Chapter 7 bankruptcy, and bankruptcy filings, see our bankruptcy overview.
What do I do next?
Enter your location below to get connected with a qualified attorney today.
Additional Bankruptcy articles
Attorney directory searches
Helpful links
Find top lawyers with confidence
The Super Lawyers patented selection process is peer influenced and research driven, selecting the top 5% of attorneys to the Super Lawyers lists each year. We know lawyers and make it easy to connect with them.
Find a lawyer near you