What is Lien Stripping?
The Chapter 13 process might help you save your home from foreclosure in Ohio
By Judy Malmon, J.D. | Last updated on January 10, 2023
Use these links to jump to different sections:
It sounds like the latest DIY home improvement project from HGTV, but lien stripping is a little-known strategy for reducing mortgage debt through Chapter 13 bankruptcy. It's not for everyone, but may suit your particular situation.
Chapter 13 Bankruptcy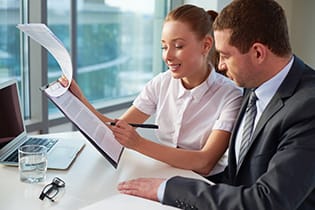 Chapter 13 bankruptcy filings are a process of debt reorganization that allows you to pay down your unsecured debts at a significantly reduced rate over a three- to five-year period. The issue of security is key, as debts that are secured by collateral, such as your house, are treated differently than those that are unsecured, such as credit card or medical debt. Chapter 13 bankruptcy can be a useful strategy if you're faced with losing your real property to foreclosure and you'd like to keep it, particularly if you still have regular income and would be able to keep up with a reduced repayment plan.
During the mortgage crisis that began in 2008, many homeowners found themselves "underwater" or "upside-down"—that is, owing more than the value of the property. Although nationwide recovery has allowed for property owners in many parts of the country to recoup their equity losses, a 2017 report reflects that underwater mortgages are still a problem, especially in states like Ohio. While the housing economy was strong, homeowners were able to have additional debt secured by their home, whether as a second (or third) mortgage or a home equity line of credit (HELOC). These junior lienholders stand in line behind the senior lien, and in foreclosure would be paid from remaining assets after the first mortgage is paid. Lien stripping came about in recognition of the lack of security actually held in these later debts. Where the value of a property dropped below the amount owed on it, a debt wholly above the actual market value would become effectively unsecured. In other words, if the house was sold for its market value and the proceeds of that sale were insufficient to pay the first mortgage in full, there would be nothing left to pay junior lienholders, and hence they could not be considered secured. As an unsecured debt, these additional liens can then be removed from the home and categorized with other unsecured debt for repayment purposes, leaving only the first mortgage as an ongoing obligation or foreclosure threat.
The Process of Lien Stripping
In order to be eligible for lien stripping, you will need to get an independent appraisal of your home to determine that it is in fact worth less than the first mortgage. Once that is assessed, your bankruptcy attorney will submit a Chapter 13 Plan of Reorganization to the bankruptcy court for approval, and make a motion to remove junior lienholders from the mortgage. If the judge determines the debts are in fact unsecured, an order will be entered to remove the liens upon completion of the Chapter 13 plan. Beware that you must successfully complete the plan to have these debts removed from your mortgage and discharged. And note that liens may only be stripped in Chapter 13, not Chapter 7 bankruptcy (though it may also be allowed in Chapter 11), and the process may only be applied to loans against your personal residence. In addition, to be stripped, a lien must be entirely unsecured. Even a small amount over the first mortgage in value will eliminate eligibility for stripping. Another option potentially available to you in Chapter 13 bankruptcy relates to the value of other property relative to the debt against it. If you own investment real estate (not your primary residence) or a vehicle with loans that exceed the asset's value, Chapter 13 allows you to "cram down" the loan balance to the property's fair market value. If you'd like to further explore your options to restructure your debt, including possibly stripping a second mortgage from your underwater home mortgage, talk to an
Ohio bankruptcy law and foreclosure attorney
. A bankruptcy lawyer who is proficient at lien stripping work may offer legal advice about the bankruptcy code or your bankruptcy filing. Many law offices and attorneys offer a free consultation to discuss your bankruptcy case. For more information on this area of law, see our
bankruptcy overview
.
What do I do next?
Enter your location below to get connected with a qualified attorney today.
Additional Bankruptcy articles
Attorney directory searches
Helpful links
Find top lawyers with confidence
The Super Lawyers patented selection process is peer influenced and research driven, selecting the top 5% of attorneys to the Super Lawyers lists each year. We know lawyers and make it easy to connect with them.
Find a lawyer near you