Taking a Second Mortgage vs. Filing for Bankruptcy
How a Chapter 13 filing could help your home equity credit in Washington, D.C.
By Super Lawyers staff | Reviewed by Canaan Suitt, J.D. | Last updated on May 3, 2023 Featuring practical insights from contributing attorney Michael A. Ostroff
Use these links to jump to different sections:
Many consumers in Washington, D.C. and Maryland are dealing with considerable financial stress. From credit card debt to mortgage payments—distressed borrowers often have several financial obligations that they must address before they can get themselves into a sustainable position. But if you're considering taking out a second mortgage, you may be surprised to find that filing for personal bankruptcy may be a more effective option.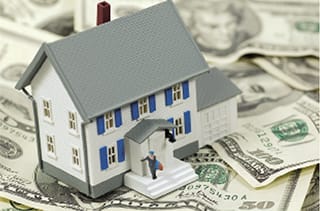 "The first thing I'm really considering for a client is whether they are going to actually be able to obtain a second mortgage that fits their budget and needs," says Michael A. Ostroff, a bankruptcy attorney at law firm Montero Law Group with a law office in Silver Spring.
"As we move farther away from recession, that means interest rates are higher and payments are going to be higher "Sometimes, based on the equity in the house versus what you want to pull out, it's not going to meet the financing guidelines. Maybe you need $50,000, but realistically the equity is only going to approve you for $30,000. So, does that second mortgage work if they're still going to have $10,000 to $20,000 worth of debt? Unfortunately, that's where we end up filing a lot of bankruptcies for clients."
Chapter 7 or Chapter 13?
"Bankruptcy and financing are always very case-specific," Ostroff adds. "Every lender is different, everyone's home value is different, their financial circumstances are different. Everybody has a very unique circumstance. You can have a perfect payment history but a bad credit score and that affects your ability to refinance, or you could have a perfect credit score but just not enough income to make a second mortgage work. So the devil really is in the details."
The same is true for which type of bankruptcy to file. Ultimately it depends on how your debt is structured, Ostroff says, and how you hold your home. "If it's a marital home and they have individual debt, they may not need to refinance or file a Chapter 13. They may qualify for a Chapter 7 because, in that, their individual debts aren't going to touch the equity in their marital home."
Chapter 13 bankruptcy is sometimes referred to as a "wage earner's bankruptcy" or "wage earner's plan." Essentially, the purpose is to help individuals who bring in regular income move to a sustainable and achievable debt repayment plan. In most cases, Chapter 13 repayment plans last for somewhere between three years and five years.
In contrast to a Chapter 7 bankruptcy (a liquidation bankruptcy), Chapter 13 generally does not result in all of a person's unsecured debt being wiped away. Instead, it is reduced or restructured as part of a sustainable repayment plan.
For homeowners, Chapter 13 offers a very important advantage: It can be used to halt foreclosure proceedings and bring a defaulted mortgage up to date. If you have a second mortgage, home equity loan, or other junior lien, you may be able to get it discharged entirely.
"Whether it's a home equity line or a potential refinance, just the filing of a 13—getting you paying again and managing your debt—can sometimes free up that ability to refinance," Ostroff says. "Bankruptcy is going to stop all these unsecured debt collections, so it allows you to reorganize your monthly finances. You're going to pay your first mortgage. So, if you're behind, you get that going again. You get that history of payments. And sometimes that's what you need to just refinance a property, because if you're not current for 12 months, they're not going to refinance you."
That can also be true for a line of credit, he adds. "Maybe you could qualify for a line of credit but you missed a payment here or there in the last year. You need some relief before you can qualify for that new loan."
Can You Navigate It On Your Own?
"I personally think it's very hard," Ostroff says. "While the court system allows for and definitely provides tons of resources for clients to file cases, both Chapter 7 and Chapter 13 are very risky propositions." Quite simply: You could lose your home.
"Bankruptcy is complicated in that it's a federal process that looks at state law, depending on where you've lived, how long you've lived there," he continues. "You could file in Maryland, and it could be a federal bankruptcy case in Maryland using D.C. protections and exemptions. It can get complicated very quickly. A lot of times it's not the concept, but it's the process."
Filing for bankruptcy is also not the right choice for every person who is facing financial challenges. Anyone considering Chapter 13 or Chapter 7 bankruptcy should consult with a qualified professional. If you are a financially distressed borrower, a bankruptcy attorney in Washington, D.C. or Maryland can help you find the best solution for your unique situation.
For general information on bankruptcy law, bankruptcy lawyers, filing bankruptcy, the bankruptcy code, bankruptcy court, the bankruptcy process, see our bankruptcy overview.
What do I do next?
Enter your location below to get connected with a qualified attorney today.
Attorney directory searches
Helpful links
Find top lawyers with confidence
The Super Lawyers patented selection process is peer influenced and research driven, selecting the top 5% of attorneys to the Super Lawyers lists each year. We know lawyers and make it easy to connect with them.
Find a lawyer near you