A Business Settling Out of Court Doesn't Mean Admission of Guilt
When to litigate and when to mediate a commercial lawsuit in Colorado
on June 29, 2020
Updated on January 11, 2023
Litigation can be expensive, time-consuming and risky. For many different reasons, a company may want to settle a claim outside of court—even if they are confident that they would eventually prevail in a lawsuit. This raises an important question: Does a business look guilty if it settles a legal claim? The short answer is "no"—at least not in the eyes of the legal system—though the public relations considerations are more complicated. Here is an overview of some important things that businesses should know about settling a legal dispute outside of court:
Legal Rule: Neither Settlements nor Settlement Offers are Evidence of Liability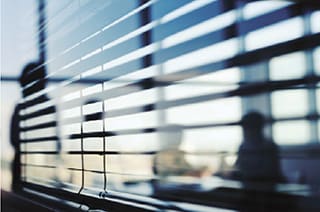 As a starting point, it is important to understand how the legal system treats actual and attempted settlements. Officially speaking, settling a claim does not make your business look guilty. "Settlements typically are when neither side is happy," says Mark T. Clouatre, a business litigator in Denver. "That's how I always explain this. The settlement is both sides giving up something to settle. The plaintiff would want to assess blame, and as part of the settlement, that's never a condition."
In fact, under Rule 408 of the Federal Rules of Evidence, settlement offers and compromise attempts cannot be used as evidence of liability in court. A similar rule exists under Colorado state law (Colo. R. Evid. 408). The legal system is designed to encourage parties to resolve their disputes outside of the court system (be it mediation, arbitration, or otherwise)—a business will not be punished for attempting to do so.
Settlement Agreements May Include Confidentiality Provisions
Of course, the court of public opinion operates under different rules than the legal system. Some people certainly do view a settlement as a tacit admission of wrongdoing—particularly if they found out that the settlement amount is substantial. Businesses have some tools available to settle out of court while still protecting their reputation.
To start, a settlement agreement should include clear, straightforward language that states that there has been no admission of wrongdoing or liability. Additionally, a settlement agreement can include a strict confidentiality clause that prohibits either party from sharing details about the incident. It may also be advisable to include some form of non-disparagement clause—ensuring that the parties will not speak ill of each other, and legal penalties if they violate the clause. While settlements carry no official legal stigma of guilt, these provisions can help to protect a company's public reputation.
Outside of the settlement agreement itself, a business should consider proactive efforts to get ahead of the issue, Clouatre says, and develop a strategy for handling any potential adverse public reaction. "You often see press releases of parties that have settled, saying, 'We've decided to settle XYZ lawsuit in the interest of moving forward and preserving the status quo,' if you will," Clouatre says, "and I think those are effective."
When to Settle and When to Litigate: A Case-By-Case Matter
If your company is facing legal action, you may be wondering if it makes sense to settle, enter the mediation process, or to fight back and litigate the case. There is no one right answer to this question. Whether settlement makes sense depends on many factors. Generally, considerations include:
The amount at stake;
The likelihood of liability; and
The objectives of the business.
Exposure is a key consideration, Clouatre says, "in terms of financial outlay or exposure to the public interest. For example, could or should have the client acted in a different manner in connection with the complained-of behavior, or is the conduct plausible such that it is explainable in the context of the allegations."
Next, businesses should be aware of "the impact on the company and its policies and procedures," he says. "Will it alter the course of the company to such a great extent that at settlement should be considered?"
It is best to conduct a careful, comprehensive cost-benefit analysis taking court costs and legal fees into account, as well as potential punitive damages and plaintiff's damages. If you have specific questions about your rights or options, an experienced Colorado business litigation attorney or law firm can provide legal advice. A lawyer will be able to help you assess the advantages and disadvantages of each approach, help you take action to protect the interests of your business and provide honest critiques. "It's our job to zealously advocate for that client," Clouatre says, "but it's also our job to point out to the client deficiencies in their case."