How to Collect on Debts for Your Business
The legal steps to consider taking in Georgia
By S.M. Oliva | Last updated on January 11, 2023
Use these links to jump to different sections: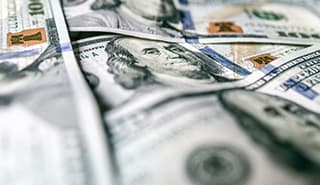 A business is not really a business unless the customers actually pay. Georgia small business owners are only all-too-aware of this fact. Anyone who has been in business for any length of time has had to deal with non-payment or past-due payments from a client or customer. At a certain point, every business owner loses patience with these missing or late payments and decides it's time to take more action to collect debts.
How an Attorney Can Help Small Business Debt Collection
If you're in this position, your first instinct may be to sue. But legal action should always be a last resort. Keep in mind, even if you go to court and get a civil judgment against your delinquent customer, that is no guarantee of immediate payment. A judgment simply affirms your right to collect what is owed to you. "The days of a lawyer letter are, if not entirely over, certainly not as strong as they used to be," says
Wm. Scott Schulten
, a business/corporate attorney at Schulten Ward Turner & Weiss in Atlanta. "Clients need to understand that you can't go to a lawyer and say, 'Send this letter threatening litigation, and if they don't pay, we won't do anything.' That's not good for the client's reputation, and certainly not good for the lawyer's reputation. Only engage a law firm to make threats and statements about intention when they're accurate." So before you go marching into court, you should first contact
a qualified Georgia business attorney
who has experience with business debt collection process. An attorney can do several things for you:
First, an attorney can handle all communications with the unpaid debt account on your behalf. You don't have to listen to the customer's excuses anymore.
Second, an attorney can keep the pressure on the client by sending a series of demand letters. Oftentimes, just seeing a demand letter on a law firm's letterhead will be enough to get a straggler to pay up.
Third, an attorney can look into your customer's assets and financial situation. In the event you do need to go to court, such information will help you determine if you will be able to collect the outstanding debt on your judgment.
Finally, an attorney will keep an eye on the clock for you. Georgia has strict statutes of limitations with respect to debt collection. For debts arising from written contracts, the limitation period is six years. For open accounts–i.e., lines of credit–the period is just four years.
What About a Collection Agency or Debt Buyer?
If you do not want to continue dealing with a delinquent account yourself or through an attorney, you can also hire a debt collection agency. Generally, these agencies work on a contingency basis. This means they keep a percentage of the debt if they get the customer to pay. The Fair Debt Collection Practices Act (FDCPA) applies to the work of debt collectors. If an agency you hire violates the FDCPA by engaging in harassing or illegal behavior, you may be held responsible. This is why you should carefully research debt collection services, and make sure any agency you do hire is licensed and bonded with the State of Georgia. Another alternative is to sell the delinquent account to a debt buyer. Many collection agencies also function as buyers. As the name implies, a debt buyer pays the creditor for ownership of the underlying debt. You will not get 100 percent of what the original debtor owed your business—in fact, you may only get pennies on the dollar—but it may be the best option in the case of an unpaid bill you otherwise planned to write off. "The most important thing that you can do to protect yourself is to have an effective collection program that doesn't wait for 60 or 90 or 120 days before it kicks in," says Schulten. "In a bankruptcy situation, payments a business has received from their customer would have to be returned if they're considered preferential payments. And they're preferential if they aren't in the ordinary course, and aren't current bills. As soon as you allow something to go 60 or 90 days, you've already subjected yourself to bankruptcy risk." For more information on this area, see our
collections law overview
.
What do I do next?
Enter your location below to get connected with a qualified attorney today.
Attorney directory searches
Helpful links
Find top lawyers with confidence
The Super Lawyers patented selection process is peer influenced and research driven, selecting the top 5% of attorneys to the Super Lawyers lists each year. We know lawyers and make it easy to connect with them.
Find a lawyer near you