Could Your SEO Practices Get You in Trouble?
Trademark infringement liability might lurk in Adwords and hashtags
By Judy Malmon, J.D. | Last updated on March 31, 2022
Use these links to jump to different sections:
One of the more overlooked issues when launching or operating an online business can be hiding in the background: unauthorized use of another company's trademark may be buried in your coding language, Adwords or even Twitter hashtags.
A business owner or CEO may be unaware of even the possibility of a problem, especially when a site's digital marketing and metadata, such as search engine optimization tags, is delegated to contractors. But, warns Dallas e-commerce attorney Gary Sorden, "the SEO company is an agent of the company that hired them, so you may not know that there's this infringement in your metadata, but it's still on you."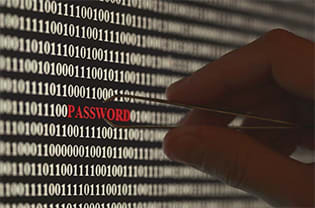 For example, Sorden says, "I have one ongoing case where another company's pages are coming up higher [in a Google search] based on my client's trademarked search terms, like his company name. It can be hard to find the evidence in these cases, but you have to wonder: How is that possible?"
Potential Liabilities in SEO Tactics
Search engine optimization (SEO) is a detailed and increasingly elusive process. The idea is that we're all trained to look for what we want by typing search terms into a search engine, such as Google, and the first page of results will most likely dictate where a searcher clicks from there.
"It's all about getting that first page," says Sorden, and the difference in where you land in search engine ranking can make or break a business.
How ranking factors are determined is part of the murky mystery of search enginge algorithms, but SEO strategy companies often plug coding language and tags into your web page's underlying metadata to match search terms used by people looking for what you're selling in hopes of increasing the website's ranking. 
"Let's say you're selling a soft drink, and what if you use a tag like Coke or Pepsi? Obviously, that's going to shoot you way up there. Those are your competitors, but those search terms will probably bring you more traffic. That's a pretty good argument for trademark infringement," Sorden says.
"A lot of my clients spend lots of money on SEO. Maybe the SEO company doesn't know something is trademarked, maybe they do; but bottom line, that's not their objective. Their goal is to get you up in the rankings."
Legal Analysis is Split on SEO
While there is some disagreement as to whether metatags are a high-quality SEO technique, and legal analysis can vary based on an adjudicator's technological sophistication, it remains an open question whether this type of use constitutes infringement.
To date, cases are split on their analysis, questioning whether metadata is a "use in commerce" or results in a "likelihood of confusion," both requirements of the Lanham Act (the federal law governing trademark infringement). Sorden says that the law is in flux, but "seems like something you shouldn't allow."
Yet another hurdle to liability for infringement hinges on showing damages stemming from the unauthorized use. Analytics may indicate a decrease in traffic to your site, and/or a corresponding increase in traffic to your competitor's site. But does this link to a drop in your sales, or to an otherwise unexplained increase in their revenue? It may be hard to say.
Alleged infringement on social media in something like a Twitter hashtag would be complicated to demonstrate a likelihood of confusion causing a quantifiable harm.
Perhaps the key takeaway in this scenario is that uncertainty in the law makes defending a lawsuit costly. It's usually better to avoid one if possible. In addition, if your internet exposure is global, bear in mind that many other countries have interpretations of trademark law that may outlaw your practices.
If you have concerns about metadata trademark issues, whether for purposes of your own website optimization or because you think a competitor might be misusing your trademark, talk to an experienced e-commerce lawyer. For more information on this area, see our business litigation overview and our trademarks overview.
What do I do next?
Enter your location below to get connected with a qualified attorney today.
Attorney directory searches
Helpful links
Find top lawyers with confidence
The Super Lawyers patented selection process is peer influenced and research driven, selecting the top 5% of attorneys to the Super Lawyers lists each year. We know lawyers and make it easy to connect with them.
Find a lawyer near you