Can I Sue for Abuse in Prison or Jail?
What warrants legal action, what to prove, and how to pursue it in Illinois
on December 2, 2019
Updated on January 12, 2023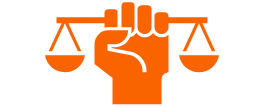 The United States has the highest incarceration rate in the entire world. According to data from The Sentencing Project, more than 1.5 million people are currently locked in correctional facilities—and nearly 50,000 people are being held in jails and prisons in the state of Illinois alone.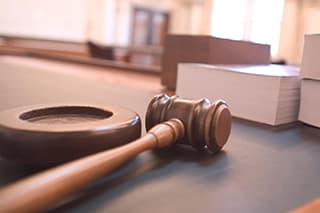 Sadly, in far too many cases, people can be injured, abused, or even killed while being held in state and federal prisons by fellow inmate, prison guards or correctional officers. This raises an important question: When can you file a lawsuit for prison abuse? Here, you will find an overview of the relevant laws, legal standards, and what you need to do to protect the rights of yourself and your loved ones.
Section 1983 Civil Rights Lawsuits: Prison Abuse
For the most part, prison abuse lawsuits are filed under 42 U.S. Code § 1983. This is a federal statute that gives individuals—including prisoners—the right to file a lawsuit if their civil rights or civil liberties have been deprived. You can bring a civil rights claim for a wide range of different types of prison abuse. Some of the most notable examples include:
Injuries caused by guards and prison staff
Prison negligence, which results in attacks by other inmates
Sexual abuse or sexual assault by prison staff or other inmates
Insufficient medical care and medical negligence
Conditions that amount to cruel and unusual punishment
Federal Law Requires Prisoners to Use Administrative Remedies
It is important to know that there are limitations on a prisoner's right to file a claim under section 1983. Passed in 1996, the Prison Litigation Reform Act (PLRA) has made it more difficult for prisoners to file a civil rights lawsuit. Before going to federal court, prisoners must exhaust all applicable administrative remedies. Among other things, this means inmates must try to resolve their complaint with their prison's grievance system. Failure to exhaust all administrative remedies will likely result in a claim being dismissed outright.
You Must Prove that an 'Unconstitutional Action' Caused You Harm
One of the most important things to remember in a prison or jail abuse lawsuit is that the plaintiff is pursuing a civil rights claim. In order to hold an Illinois or federal prison liable through a section 1983 claim, a plaintiff must be able to prove that an 'unconstitutional action' caused them harm. If your constitutional rights were violated as a jail or prison inmate and you suffered harm, you have a right to take legal action against the government.
Proving liability in a prison abuse or jail neglect claim can be challenging. Beyond that, navigating the claims process, including dealing with administrative rules and procedures, is notoriously complicated. If you or your loved one was harmed, injured, or abused in a state prison or federal prison , it is imperative that you consult with an experienced Illinois civil rights attorney as soon as possible. For more information on this area of law, see our civil rights overview.