What Happens If I'm Part of a Defective Product Lawsuit?
How these consumer class action suits are resolved in North Carolina
By Super Lawyers staff | Reviewed by Canaan Suitt, J.D. | Last updated on May 4, 2023 Featuring practical insights from contributing attorney Scott C. Harris
Use these links to jump to different sections:
Companies have a duty to put reasonably safe consumer products on the market. Dangerous or defective products have the potential to cause very serious injuries to innocent people. Under North Carolina law, the manufacturers and sellers of defective goods can be held accountable for dangerous products through a product liability claim.
Below, you will find an overview of what happens if you are part of a defective product class action in North Carolina.
First, Do Your Research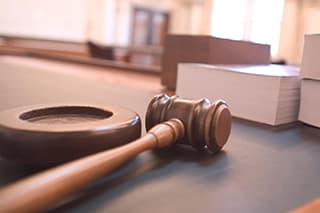 If you have a defective product, the first thing to do is research. "At least do some research online," says Scott C. Harris, a class action attorney at Milberg Coleman Bryson Phillips Grossman in Raleigh.
"Try to determine whether or not there's been a recall; try to determine whether or not there's a valid [breach of warranty] claim that [you] could make with the manufacturer if the case has not been… in litigation yet."
Manufacturers must be allowed the chance to correct the manufacturing defects, often through a warranty claim, but filing a warranty claim could affect your ability to take your product liability case before a jury.
"Some manufacturers have now put binding arbitration agreements in their warranty claims, and if you contact them, that means you're waiving your right to a jury trial," Harris says. "So, you need to read what the warranty says [about] contacting the manufacturer… and whether or not you've waived your right to commence litigation with the potential for a jury trial."
A Class of Plaintiffs Must Be Certified
In some cases, an entire line or entire batch of products is defective. When this occurs, a large number of different plaintiffs may have a substantially similar legal claim. For the sake of efficiency, courts may allow these claims to be resolved as a "class action lawsuit."
This is a type of legal claim in which one of the parties is made up of an entire group of people who are being represented as a collective. Under state law, a class action can only be certified if the number of plaintiffs who have similar causes of action is so large that it makes it impractical for them to bring individual cases.
Additionally, a North Carolina court will only certify a class if the representative plaintiff(s) is in a position to ensure that all members will be treated fairly.
You May Receive a Class Action Notice
Affected consumers may find out about a defective product lawsuit in many different ways. You may find out about one after searching for information online or speaking to a North Carolina product liability attorney.
Alternatively, you may not find out about a class action product liability lawsuit until you receive a notice in the mail. Sometimes, notices are sent when a case is filed. "If [a class has] just been certified, they're providing you with notice," Harris says.
Other times, notices are only sent after a settlement has already been reached. If you received this notice, it means that a party to the case believes, for some reason, that your legal rights are affected by the lawsuit. That's when Harris says a consumer needs to take action. "If you get all that paperwork, you need to fill out your claim forms," he says.
You Do Need to Take Some Steps When a Class Action is Settled
While you may not need to do anything when a class action lawsuit is ongoing, once a settlement has been reached, there are some steps to take if you want to get relief.
"If the case has been settled, and [you're] getting noticed, there are several things to be aware of," Harris says. "One is to make sure that if there's a filing deadline where you have to file a claim of some kind, you do that in the time period allotted."
Missing filing deadlines, he says, could cause you to miss out. "Typically, once the case has been finally approved, and the claims period has run its course, there is no way to get relief from that judgment unless you can prove that you never received adequate notice of some kind. However, that's very, very difficult in most cases."
You Can Opt Out
There are cases where you may want to consider opting out of a class action. "You need to make sure you understand the terms of the settlement. If you don't like those terms, then you need to consult with an attorney about whether or not you want to file an opt-out and pursue your own lawsuit or try to file an objection," Harris says.
However, opting out may not be in your best interests. "It's very difficult… and very costly to pursue your own case," he says. "Therefore, it's likely better to remain in the class; even if that may not be the full relief you would like, you would end up spending a lot more if you opt out in most cases."
If you or your loved one suffered harm as a result of a dangerous or defective product, you need to be ready to take action to protect your rights and interests, and getting a lawyer to help is an important step. "I would always recommend that right from the start," Harris says.
Whether you're bringing a claim as a representative or considering joining an existing class action, contact a law firm and an experienced North Carolina class action product liability lawyer can help you understand your options and obligations. Many defective product lawyers provide free consultations to learn more about your claim. Here are some questions to ask an attorney when getting a case evaluation:
What is your experience practicing product liability law?
What types of defects can I sue for?
Who can I sue for design defects?
What is the statute of limitations for bringing a lawsuit?
What are economic and non-economic losses?
Will compensation cover my medical expenses?
Should I join a class action lawsuit or file an individual lawsuit for personal injuries resulting from product defects?
For more information on this area of law, see our overview of class action and mass torts.
What do I do next?
Enter your location below to get connected with a qualified attorney today.
Attorney directory searches
Find top lawyers with confidence
The Super Lawyers patented selection process is peer influenced and research driven, selecting the top 5% of attorneys to the Super Lawyers lists each year. We know lawyers and make it easy to connect with them.
Find a lawyer near you