What is Product Liability Law?
When do you have a case, and what kinds of cases are there?
By Super Lawyers staff | Reviewed by Canaan Suitt, J.D. | Last updated on July 13, 2023 Featuring practical insights from contributing attorney Jami S. Oliver
Use these links to jump to different sections:
Product liability claims are a special kind of personal injury lawsuit that you can bring against companies that made or sold defective products that harmed you.
There are three general types of product defect claims:
Manufacturing defects: the product was built or assembled incorrectly;
Design defect: the product might have been made correctly, but its design was flawed; and
Lack of warning: also known as a "marketing defect," this is when the manufacturer fails to give adequate warnings or labels about a dangerous product or how to use it properly.
"Essentially, if a manufacturer makes a product that fails to perform as expected and it causes injury, then you have a potential defect case," says Jami Oliver, a personal injury attorney in Dublin, Ohio with extensive experience in product defect cases.
"In a car accident case, if someone ran a red light and hit you, they would be negligent for running the red light and not following traffic laws. In a product case, if a manufacturer doesn't follow safe manufacturing processes, doesn't adequately test their product, or doesn't adequately warn the consumer about the risks and dangers of the product—it's the same thing as running a stop sign," Oliver explains.
This overview addresses some frequently asked questions about product liability so that you can feel prepared to take next steps, such as consulting a lawyer about a potential lawsuit.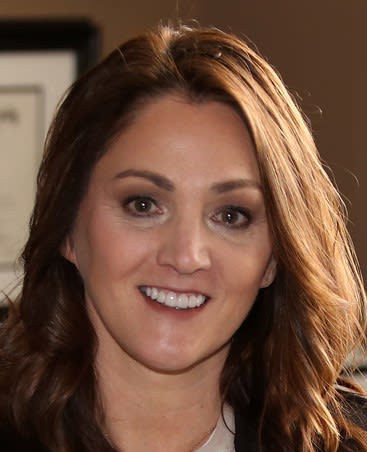 Is Product Liability Law State or Federal?
The answer to this question depends on the jurisdiction, says Oliver. "State laws control product liability until you get into issues with the Food and Drug Administration (FDA). The FDA controls medical devices and pharmaceutical products, and those products have special rules and exceptions."
But for the most part, state legislatures draft product liability laws. These state statutes help alleviate consumer expectations and safety concerns by pressuring companies to maintain safety standards throughout the design, manufacturing process, and selling of products.
Product Liability Law Puts Pressure on Companies to Improve Product Safety
Product liability law gives individuals who have been harmed by defective products a way to get compensated for their injuries. Lawsuits aim to right past wrongs. But product liability law also pressures companies to make products safer for the future.
"I think this area of law helps to spur change," says Oliver. "There are tons of examples of products that have been improved because of lawsuits. Think about the infamous Ford Pinto—they were made with the gas tank in the back of the car, so when people got rear-ended, they would blow up. When those lawsuits started coming in, the manufacturer started improving the vehicle's safety. They started thinking about other safety issues as well, like improving bumpers.
"It's true in the pharmaceutical industry as well," adds Oliver. "Multi-district litigation (MDL), mass torts, and drug and device litigation lawsuits lead to better products. We have better hip replacements now than we did 20 years ago, and I would argue that part of the reason for that is that plaintiffs have brought cases and won them, proving that metal-on-metal wears down in certain areas of the body."
Oliver notes that while "some improvements are government-mandated, many are made by manufacturers because consumers demand and expect it and because the manufacturer wants to tout it when they sell their product. Manufacturers are very aware of their litigation risks, and they take that—or should take that—into account when they make products."
Who Is Responsible for Product Defects?
Liable parties in product defect lawsuits may include the product manufacturer, the component parts manufacturer, the wholesaler, the distributor, or the retailer.
"Ultimately, who's liable depends on how the product liability statutes are written in your state," says Oliver. "For instance, in Ohio, we have rules that limit the liability of a reseller or retailer. So, if you buy a defective product at Target or another big box store and you get hurt and file a lawsuit, your lawsuit will usually not be filed against Target because of how the Ohio statute is written. Instead, you're going to be suing the manufacturer."
Oliver adds that if the manufacturer is unavailable or out of business, you can bring in a supplier —"but that's a pretty limited scenario."
Do You Have to Be the Purchaser of the Product to Sue?
You don't necessarily have to be the purchaser of a defective product in order to sue for injuries caused by that defective product—you have to be a user of the product.
"A manufacturer is liable for the safety of its products to anybody reasonably expected to use the products, including resales," says Oliver.
"Consider cases where the manufacturer intends for a product, such as a household good, to be used by an adult, but a child gets ahold of it and gets hurt. Is the manufacturer liable since they didn't market or sell the product to children? They might still be liable if they knew or reasonably should have known that a child would have access to it," explains Oliver.
"Think about lighters and how they used to be made without safety latches—kids were getting them and setting fires. And that's why lighters have the guard now. The same thing is true with safety caps on bottles of aspirin."
Or consider the example of factory employees who are injured by defectively built machinery. The injured employee obviously wasn't a purchaser of the machinery. However, they used the product and can sue as an injured party.
What Are the Theories of Liability in a Product Defect Claim?
"Some states have negligence, others have strict liability," says Oliver.
Regardless of the claim, "you generally have to have an injury," she adds. "Sometimes we get calls from people who had a product fail, but they haven't actually been hurt. That's not a product liability case under the statute or common law. You've got to have an injury."
Negligence Claims
In a standard negligence claim, plaintiffs must prove four things:
Duty: the manufacturer had a duty to act with reasonable care in manufacturing their products;
Breach: the manufacturer failed their duty of care and manufactured defective products;
Proximate cause: the manufacturer's breach of duty (as opposed to some extraneous factor) was responsible for the plaintiff's injuries; and
Damages: the plaintiff suffered actual injuries and losses.
If you pursue a case, you will likely argue a strict liability claim.
Strict Liability
In a strict liability case, the burden of proof falls on the plaintiff. They must prove the facts of their case by a "preponderance of the evidence." The product manufacturer's intent or fault doesn't matter, and it doesn't matter if they took reasonable steps to ensure that the product was not defective.
To be successful in a strict product liability case, you will need to show two things:
The product was unreasonably dangerous when designed during the manufacturing process or when it was sold;
You were actually injured or suffered property damage due to the defective product. It's not enough that a defective product went unused on your shelf or that the product harmlessly malfunctioned.
Courts and lawmakers set the strict liability standard on purpose. Without this standard, consumers would have to identify what went wrong and when between the time the product was designed and the time they purchased it, making cases very difficult to win.
Other Potential Theories of Liability
Tort law offers other legal theories of liability on which you can base your case, such as breach of warranty claims.
In breach of warranty cases, federal Uniform Commercial Code (UCC) provisions may be relevant. Still, these types of cases are harder to win because they require you to identify more specific actions that lead to product defects. It's best to speak with an experienced product liability attorney about the strongest claims for your case.
What Are Common Defenses to Product Liability Claims?
Some defenses are available to the party you are trying to hold liable. For example, the other party can show that:
You used the product incorrectly, carelessly, or in a way you knew could lead to injury;
You knew the product was defective and used it anyway, assuming the risk of potential injury;
Someone else interfered with the product such that the way it was designed or manufactured had nothing to do with your injury.
"In Ohio, for example, the strict liability statute isn't quite strict liability anymore since Ohio lawmakers changed the law and added an assumption of the risk defense," says Oliver. "Some people still say it's strict liability, but I say it's strict liability with a catch. If a consumer assumed the risk of being injured by that product, that's a complete defense to the case.
"For example, if you're riding a four-wheeler and you knew the handlebars weren't operating correctly, but you used it anyways and crashed into a tree, that's likely a situation where there could be an assumption of the risk defense. As a consumer, you knew that something was wrong, yet you used it anyway."
What Types of Evidence Are Useful in Proving a Product Defect Claim?
"One piece of evidence that's helpful when injured prospective clients come to lawyers with cases to review includes purchase receipts," says Oliver.
"We want to know when the product was purchased and where it's been used. A lot of people don't keep receipts and records. Because of what I do as a lawyer, I keep all receipts in bags labeled by year. Sometimes you don't remember where you purchased a product, and you might be unable to find a manufacturer without the box or receipt. So, that's a big piece of evidence that often helps."
Oliver also urges individuals to preserve the product. "Say you're seriously hurt, and the EMS squad comes. They don't want someone else to get hurt, so they take the product and throw it away—maybe it's glass or a broken medical device. But having the product for inspection by an expert is really important for proving a lawsuit. So, I would urge anyone hurt by a product to keep it."
What Kinds of Damages Are Available Through Lawsuits?
There are two general types of damages or compensation that plaintiffs can get through a product liability lawsuit to make them financially whole:
Economic Damages
Economic damages include:
Medical bills;
Lost wages; and
Any out-of-pocket expenses related to your injuries.
"For example, if you have to hire someone to mow your yard or hire a babysitter to watch your kids while you're at the hospital – those are miscellaneous damages that are out of pocket," says Oliver.
Non-Economic Damages
"Non-economic damages are harder to quantify since it's things like pain and suffering, emotional distress, loss of ability to function normally, and loss of enjoyment of life," says Oliver.
"These things can be both in the past and the future. For example, if you have a permanent injury, you can go to a jury and say: 'I want to be compensated for my pain and suffering from the date of my injury to now. I will also suffer for the rest of my life, and my life expectancy is 35 more years, so I've got that much time of future pain and suffering.'"
Should I Talk to a Personal Injury Attorney?
"Many product liability cases will settle at some point," says Oliver. "You may have to spend a lot of money in litigation, depositions, and experts, but most will eventually settle—I would venture upwards of 75 percent."
Even so, product liability suits can be long and trying experiences.
One way that an injured person can help alleviate their burden is by consulting a product liability attorney. An experienced attorney will handle all aspects of your case, including:
Who you can sue and what you must prove under your state's product liability law;
The statute of limitations for bringing a lawsuit and other deadlines for court filings and motions;
Compiling evidence, from medical records to product designs to expert witnesses;
Anticipating potential problems with your case and advising you on how to approach them.
When searching for a lawyer, Oliver says to look for the following:
Experience. "First, folks need to ask if the lawyer has experience handling product liability cases specifically and whether they've ever tried a product liability case in court. These cases are very different in terms of how you handle them compared with regular personal injury cases."
Resources. "Second, you want a lawyer with the resources to fund the case. If you're not hiring the right experts and putting money into the case upfront, you won't have it ready for trial, and it won't resolve."
Attorney-client fit. "Very practically, in terms of hiring a lawyer, make sure you're a good match personality-wise. Meet with a lawyer in person or via Zoom to ensure you're a good match. If you have a personality conflict, go somewhere else. It will be a long process, and you need to be a team."
Find the Right Attorney for Your Needs
It is essential to approach the right type of attorney—someone who can help you through your entire product liability action. To do so, visit the Super Lawyers directory and use the search box to find a lawyer in your location. Search for a personal injury lawyer with experience with product liability cases.
What do I do next?
Enter your location below to get connected with a qualified attorney today.
Additional Products Liability articles
State Products Liability articles
Find top lawyers with confidence
The Super Lawyers patented selection process is peer influenced and research driven, selecting the top 5% of attorneys to the Super Lawyers lists each year. We know lawyers and make it easy to connect with them.
Find a lawyer near you
Attorney directory searches