Looking for Liability for Opioid Deaths
Doctors, pharmaceutical companies—who can you sue?
on March 20, 2018
Updated on January 26, 2023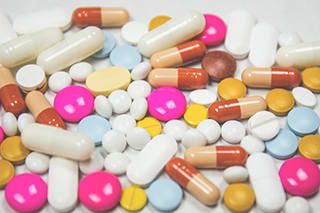 The United States is facing a major crisis in the epidemic of opioid addiction. Since 2010, more than 100,000 people have succumbed to overdose death, while countless others struggle through daily suffering associated with addiction. More Americans have now died from opioid overdose than in the Vietnam War, and in 2016 and 2017, it took more lives than breast cancer. Frequent overdosing has led some large employers, municipalities and nonprofits to provide training to staff on the use of Narcan, an anti-overdose drug.
Doctor Liability
One direction to point a finger for this crisis is at the medical doctors who prescribe opiate-based painkillers. Can doctors be held accountable for prescribing—and refilling—hydrocodone, oxycodone and fentanyl prescriptions?
That depends. More and more, doctors are facing liability for overprescribing addictive pain meds, and a few have even faced murder charges. Medical malpractice and wrongful death claims have risen by approximately 25 percent against physicians for negligently prescribing addictive substances resulting in overdoses and deaths. And the U.S. Drug Enforcement Agency (DEA) has pursued action against doctors in increasing numbers, rising from 88 in 2011 to 479 in 2016.
Holding Big Pharma Accountable
In the 1990s, pharmaceutical companies began touting the class of opioid painkillers as non-addictive "wonder drugs" for treating pain. Studies have now shown these claims to be false.
Can the pharmaceutical companies be held liable for misrepresenting their products? Philadelphia recently sued five major pharmaceutical producers, claiming they are at least partially responsible for generating mass addiction and the many millions of dollars it costs to treat it. A number of municipalities in Ohio, Michigan and Tennessee, as well as the states of Ohio, New Hampshire, Missouri, Oklahoma, Mississippi and South Carolina have likewise filed suits pursuing big pharma to share in the costs associated with the crisis. Attorneys general in the majority of U.S. states are in discussions to develop a strategy for a unified mass tort effort. In all, more than 200 separate lawsuits have been initiated against opioid-producing drug companies, which may well result in a global settlement similar to that from tobacco lawsuits in the 1990s.
If you or a loved one have been affected by the opioid crisis, there may be some legal recourse available to you. Talk to an experienced medical malpractice attorney or products liability attorney who can help assess where your circumstances fit into this landscape of litigation. If you'd like more general information about these areas of law, see our overview on products liability law and medical malpractice law.