How and Why to Opt Out of a Class Action Suit
An Ohio attorney can help file the paperwork and your own lawsuit
By Super Lawyers staff | Reviewed by Canaan Suitt, J.D. | Last updated on May 4, 2023 Featuring practical insights from contributing attorney Daniel Karon
Use these links to jump to different sections:
When someone is injured in a car accident because another driver ran a red light, the injured party often has to file a lawsuit in order to recoup his or her losses.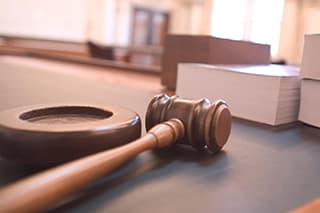 While this kind of scenario is perhaps the most common when it comes to personal injury lawsuits, there are also situations in which one party, usually a business, can be held liable for causing injuries to multiple individuals. In these cases, the injured parties have the option of filing a class action lawsuit against the at-fault entity.
While this can help save time and money, it can also result in additional hardships for plaintiffs, so if you recently received notice of your inclusion in a class action lawsuit, it is important to speak with an experienced Ohio attorney, who can help you determine the best course of action.
What are Class Action Lawsuits?
Class action lawsuits are filed when a number of individuals, rather than just a single person, are injured in the same way by the same defendant, usually a business.
For example, say a major pharmaceutical company manufactured and sold a drug without properly testing it. As a result, hundreds of people suffered serious side effects. Those injured parties could file a class action lawsuit against the company.
Once a plaintiff joins a class action lawsuit, they are barred from filing an individual claim based on the same injury and is bound by the court's determination.
Why Opt Out of a Class Action Lawsuit?
Although joining a class action lawsuit may seem like the simpler choice, as it frees up many plaintiffs from having to personally go through the trial or class action settlement process, doing so is not always in a plaintiff's best interests.
For instance, plaintiffs who join class action lawsuits cannot file individual claims for the same accident, so if their class action lawsuit fails, victims could lose out on any opportunity to recoup their losses.
Similarly, even when a class action suit is successful, all plaintiffs are required to share any damages that are awarded equally, which could leave many plaintiffs with an amount that doesn't even cover their medical bills, let alone their other losses.
"If you're class counsel, you want to discourage opt-outs—you want to have done the job for them," says Daniel R. Karon, a class action attorney in Cleveland. "Often, there will be what's called a blow provision in a settlement agreement. [For example], if five percent of the class opts out, that's too many."
How to Opt Out of a Class Action Suit
Individual plaintiffs who don't want to be bound by a court's decision in a class action lawsuit may want to consider opting out of the suit completely, which means that they will retain the right to bring a separate, individual lawsuit against the defendants and seek an amount in damages that they deem fair.
To take this step, an opt-out plaintiff should follow the instructions for opting out that come with the notice of a class action litigation. In most cases, this involves completing opt out paperwork and then returning it to the address stated on the notice by the deadline. Those who fail to take this step will automatically be considered a member of the class action suit.
"The notice packet includes an opt-out form," says Karon. "You've got to get it in by a certain date, it's got to include certain information, you've got to send it to a certain place. And it's all spelled out in the packet."
To find out more about whether opting out of a class action lawsuit is right for you, please contact a law firm and speak with an experienced Ohio class action lawsuit attorney who can assist you. For more information on this area of law, see our overview of class action and mass torts.
What do I do next?
Enter your location below to get connected with a qualified attorney today.
Additional Class Action/Mass Torts articles
Attorney directory searches
Find top lawyers with confidence
The Super Lawyers patented selection process is peer influenced and research driven, selecting the top 5% of attorneys to the Super Lawyers lists each year. We know lawyers and make it easy to connect with them.
Find a lawyer near you