What to Do If You Suspect You're Part of a Class Action in Oregon
Legal considerations for when you believe a lawsuit impacts you
By Super Lawyers staff | Reviewed by Canaan Suitt, J.D. | Last updated on May 4, 2023 Featuring practical insights from contributing attorney Steve D. Larson
Use these links to jump to different sections:
A class action lawsuit is when a group of people with similar personal injury claims against a defendant join to sue the defendant together. The members of the class action are represented by a member of the class.
Class action litigation is notoriously complex, so you may be wondering: how do you protect your rights if you suspect you are a member of a class action claim? Here, you will find three key steps to take.
Carefully Review Any Class Action Notice
Before a class action case can be pursued in court, a class must be certified. Not every case can be handled through class action litigation. Under Oregon's Rules of Civil Procedure (ORCP 32), plaintiffs seeking to file a class action suit must meet the following three basic requirements for class certification: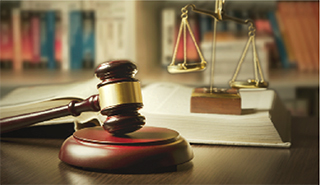 The class must be large enough that it is impractical for the court to evaluate all claims individually.
The class members must have similar underlying causes of action.
The representative plaintiff(s) must have typical claims and be prepared to represent the best interests of the entire class.
Once a class is certified by a state or federal court, the representative and their legal counsel have a responsibility to identify and notify potential class members. Claimants may learn about a class action after receiving a notice. "You want to read what the notice [to learn] what the lawsuit is about," says Steve D. Larson, a class action attorney at Stoll Berne in Portland.
Understand that a notice can be sent for different reasons. "Sometimes it's to alert you that there's a class action that's been certified as a class action and it's going to trial," Larson says. "Sometimes it's to alert you that there's a class action and the class action has been settled and you can get some money."
In some types of class actions, the notice will ask you to file a claim form that affirms that you lost money and requests your portion of whatever recovery is available. If this is on your notice, it's important to file your claim within the stated deadlines. Missing the claim deadline means you won't get any part of the recovery. "The money's gone," Larson says. "There's no way to get you the money that was sent out five years ago. And a lot of people miss the chance."
If you receive a notice but aren't sure if it applies to you, use the contact information provided on the notice to get more information or to ask questions. "The lawyers for the class will often hire an agent called a class action administrator," Larson says. "That's a company whose business it is to send out these notices, send out checks, and to answer questions… You can get your questions answered that way."
What if I Didn't Get a Notice, But I Think I Should Have?
If you have not received any class action notice, but you believe that you are a part of a covered class, you should reach out to the law firm responsible for handling the claim or the class action administrator. If you have the same claim as is presented in the class action, your name and contact information can be added to the registry for the class action.
"If they've missed you somehow, the only way you can find out is by doing some type of Google search to find out who the lawyers are for the class or to find the class notice that went out to people who are members, and ask that claims administrator or the lawyers," Larson says.
But typically, he adds, if you haven't received a notice, you won't be part of the class.
Most Claims are 'Opt-Out' Not 'Opt-In'
In many cases, class members need to "opt-out" of the lawsuit, not "opt-in." When you receive a class notice, it means that your potential claim is likely covered by the litigation. If you take no action, you will remain a member of the class. That being said, you are not required to participate in class action litigation. You may opt-out and preserve your right to bring an individual claim.
Larson says there are usually only three reasons why you might want to opt out: "If you think you could do better on your own in a separate lawsuit; two, you don't like class actions, you don't want to participate in them; or three, you think this particular class action didn't get a good result."
If you do not opt out, you can get whatever recovery there is in the class action, but you also dismiss your individual claim with prejudice. For example, let's say you're part of a class action involving a business that overcharged you and several others for a service. If you don't opt out of the class action, you can collect whatever recovery there is, but you can never sue that business again individually for that claim. It is generally a best practice to consult with a class action litigation attorney before opting out.
Do You Need a Class Action Lawyer?
Class action litigation is complicated. "But the thing about class actions is, they're kind of designed to recover money for people when a person that might have an individual claim. [In other words], it [wouldn't] be cost efficient for that person to hire a lawyer to bring it themselves," Larson says. For example, if you were overcharged $25, it's not going to make economic sense to hire a lawyer to try to recover that.
The representative plaintiff will have a lawyer and a lawyer or firm will represent the class, but class members who receive notices generally shouldn't need their own lawyers or pursue individual cases. And, unless the notice asks you to, there's usually no need to contact the firm handling the class action, either.
The lawyers already have the contact information of anyone who receives a notice, and they will reach out if they need to. "It doesn't hurt a class member to try to reach the lawyer and say, 'Hello, here I am. I'm here… if you need help in your lawsuit.'" Larson says. "It doesn't hurt, but they have no obligation to do it and they're probably not going to get anything of value out of that."
If you have any specific questions or concerns about a class action lawsuit or class action settlement, you can contact an experienced Oregon class action litigation attorney for legal advice and support. A lawyer will review your case, answer your questions, and ensure your legal rights and financial interests are fully protected.
For more information about related types of law, read our overview articles on asbestos law, toxic torts and class action and mass torts.
What do I do next?
Enter your location below to get connected with a qualified attorney today.
Attorney directory searches
Find top lawyers with confidence
The Super Lawyers patented selection process is peer influenced and research driven, selecting the top 5% of attorneys to the Super Lawyers lists each year. We know lawyers and make it easy to connect with them.
Find a lawyer near you